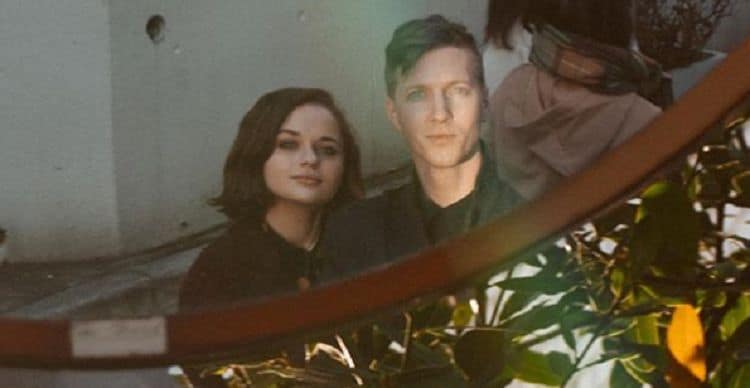 Privacy ensures that people do not ruin beautiful things since the green-eyed monsters everywhere. Steven Piet is one of the few who have managed to keep a low profile despite living in an era where everything has to tweet about their lives, at least that is what most people think. He has found new love with an actress and here is more about him that you probably did not know.
1. He is dating Joey King
You cannot hide your feelings, and as much as Steven is into keeping his life on a low profile, people are bound to notice when he is warming up to someone. Steven and Joey had the pleasure of being on a triple date with Joey's sisters and their boyfriends. The three couples watched Harry Potter and the Chamber of Secrets at the Hollywood Forever Cemetery. The two have an eight-year difference between them, so perhaps Joey was looking for a more mature person after breaking up with 22-year-old Jacob Elordi.
2. He went to Savannah College of Art and Design
Steven was determined to pursue a career in the art profession, and he could not have chosen a better university. Savannah College of Art and Design prides itself as the home to creative careers since it offers more specializations and degree programs than other art and design universities. The fact that it has a global presence with locations in France and Hong Kong speaks of its commitment to equip students with the necessary skills to have successful careers. Steven attended the college from 2002 to 2006 and graduated with a bachelor's degree with film studies, according to his LinkedIn profile.
3. He inked a first-look deal with UCP (Universal Content Productions)
Landing a first-look deal with any production company can be lucrative for content creators, as Kennington Groff explains. A first-look deal ensures that even if the production company does not approve of the content created, then the creator has the right to take it elsewhere and still get his money. Steven is lucky to have signed such a deal with Universal Content Productions where he and Erik Crary will develop scripted programming for the studio.
4. He is multi-talented
No one is born without a special gift, and some believe that if you do not utilize your talents, then they will be taken away from you. Moreover, there is also this belief that you will give an account of what you did with whatever was gifted to you. When that time comes, Steven will stand proud because he seems to be making use of all his talents. Not only is he a producer, but Steven also is a writer and director too, and his journey to the top has just begun.
5. He probably met Joey King on set
Love comes knocking when you least expect it. In Hollywood, lots of couples met whole on set, and while some relationships have stood the test of time, others ended as fast as they started. Steven and Joey had the opportunity of working together when Steven directed "The Act" and Joey played the role of Gypsy Rose Blanchard. While there is not much about Steven's dating life, Joey seems to have a habit of falling with men on the set. Before dating Steven, she had been romantically linked with Jacob Elordi with whom she acted in "Kissing Booth."
6. He gets sucked into his directing job
When you are passionate about something, then doing it becomes part of you and it consumes you. Steven takes his directing job seriously, and as he reveals to Vanity Fair, he was engrossed with the performance of "The Act" that he at times forgot to say "cut." According to Steven, he felt that he needed to step back and allow the actors to be in their element and do what they do best. Steven also believes that directors are the emotional litmus of shows.
7. Uncle John was his debut film
Steven ventured into the entertainment industry immediately after completing his university degree. He first worked for the Chicago Production company where he was tasked with directing commercials, movies, music videos, and others. However, it is not until 2015 that Steven gained recognition for his directing prowess with the film "Uncle John." Steven also co-wrote the script with Erik Crary, and together they wrote the film song. The movie had a mixed reception with some praising Steven's work while others criticized it, saying it had unnecessary scenes.
8. His hobbies
You cannot be working every minute of the day and expect to be productive, and that is where hobbies come in. Steven Piet prefers traveling and adding up to his adventures. When not in the mood for packing his bags, then a good book can never go wrong perhaps to keep his creativity skills sharpened. Steven also likes writing which comes in handy since he is a scriptwriter.
9. His favorites
No matter how much you like something, some things will always have more of your love than others. For Steven, take him to a restaurant and order Italian food, and you will have melted his heart. When downloading films to help wind down during the weekends or evenings, the anything that has Tom Cruise or Jennifer Lawrence will always top his list. Now that he is dating, maybe wedding bells are around the corner, and if he had to go anywhere, then Miami and London would be the ideal destinations.
10. He prefers a private life
Some people cannot sneeze without posting on the internet that they have a cold and will probably have to go to the doctor for flu shots. Such is the attention that most social media addicts feed on, but Steven keeps all his cards close to his chest. Matter of fact is had Joey King not posted their photo together, we probably would not have known that he is dating her. Steven has managed to keep his family life out of the media. So details of his parents, siblings, and even net worth are yet to be disclosed.
Tell us what's wrong with this post? How could we improve it? :)
Let us improve this post!