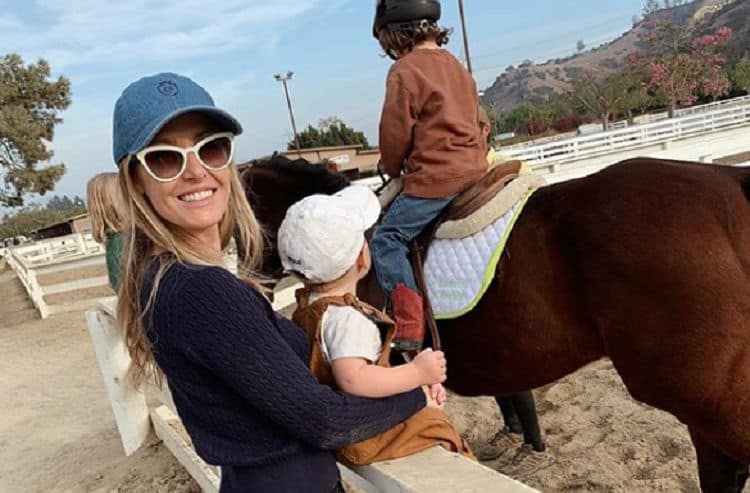 American-born New Zealander Jessica Lee Rose first came before the public eye for her portrayal of 'lonelygirl15′, a teenaged YouTube personality who was put into the spotlight by the New York Times when they questioned whether or not she was a real person. As it turned out, the homeschooled vlogger named 'lonelygirl15′ was, in all reality, a fictional character that Rose was simply portraying; however, she did win a Webby Award for her work on the part. In August of 2007, after all of the ado from that particular role's exposure died down, Jessica went on to play other roles, including Jen K. on the Family Channel's 'Greek'. She also made several movie appearances, including the SyFy Network's 'Ghost Town', and the film 'Perfect Sport'. She didn't stop doing web shows after her 'lonelygirl15′ role, either. She also appeared in 'Sorority Forever' and 'Hooking up'. Then, in 2010, Jessica teamed up with Yousef Abu Taleb, one of her co-stars from first role. Together they starred in the independent film 'Look at Me' in March of that year.
So, let's get to know Jessica Lee Rose, shall we? For someone who has had such an array of parts, she is still a virtual unknown to most, though she is managing to successfully carve a niche for herself in the world of acting. Aside from her acting roles and the fact that she is a New Zealand American, very little is actually known about her. Well, we can rest in the fact that she didn't just appear on the scene out of a puff of smoke; she has a life and a background, and those things are precisely what we intend to study a bit further. Check out the list of facts we have provided below, and we're sure you will know Jessica Lee Rose much better in a short time. Hopefully the information we have given is diverse enough to make this particular personality more mainstream in your world.
1. Early Life and Education
Jessica was born April 26, 1987 in Salisbury, Maryland. When she was eight-years-old, she and her family relocated to New Zealand, specifically Mount Maunganui, Bay of Plenty. She attended Mount Maunganui College for part of her education during her years in secondary school, and she followed that up with acting classes in Auckland at Studio 111. Then, in 2004, she relocated to Auckland and began studying at the Academy of Film and Television Makeup. While she was busy with her studies, Jessica also worked on the short film 'Us', which she did costumes and makeup for, and she also did makeup for Peter Jackson's version of 'King Kong'.
2. Returning to the States
In May of 2005, after the separation of her parents, Rose decided to move back to the United States with her father to live. They went back to Maryland, and then she decided to enroll at the New York Film Academy at Universal Studios in California. During this time she auditioned for the female lead role in the independent film 'The Children of Anchor Cove', which was advertising on Craigslist. The role of Bree was offered to her, and she took it, signing a non-disclosure agreement due to the film actually being a series of videos that would be released over the Internet. The film's makers had to convince her that she would not be doing porn do to this fact, and she went forward with the project. She wasn't paid at first, but it turned out to be worth it, as the video series turned out to be what we now know as 'lonelygirl15.'
3. Personal/Family Life
As far as relationships go, Jessica has actually moved past that mark in her life. In 2017 she married Tim Phillipps at the Royal Melbourne Yacht Squadron. In July of this year, Phillipps let the world know that he and Jessica were expecting an addition to the family, and two months later, this last September, the couple had a son. An Australian actor, Phillipps is best known in the States for appearing in 'The Secret Circle' and 'Once Upon A Time'.
4. She's Into Being Fit
Sure, being in good shape is pretty much required for those in show business if they want to make it, but it helps to want to look and feel good, too. Jessica is one that has that desire. According to Healthyceleb, Rose used the Body Boss Method to get into proper shape and eliminate the fat. Her plan consisted of high-intensity training five days per week for a total of twelve weeks, and included interval training and cardio, both of which were blended together oftentimes. The training sessions lasted between 25 and 45 minutes, and they used little equipment, making them a practical workout choice regardless of her location.
5. She Likes Getting Inked
Rose is a tattoo fan, as many are nowadays. In fact, she has two tattoos herself: A pair of large roses on positioned on the sides of her hips. Whether or not she plans to get more work done is yet to be seen, as she has neither mentioned nor confirmed any plans to do so.
6. Zodiac and Star Sign Traits
Having been born on April 26, Jessica is, of course, a Taurus. Taurus women are said to be very real and down-to-Earth, as well as possessing a great sense of humor and loads of sex appeal. Taurus women do not like to take risks often, as they prefer the comfort of consistency and familiarity. They are compassionate and exhibit gentleness with those around them, and on the same token tend to have deep-rooted integrity and honor. They are stable, practical, and tend to possess a high level of common sense in comparison to many around them.
7. Net Worth
With her primary source of income coming from the acting that she does, Jessica's net worth, as of 2019, is estimated to be between $1 million and $5 million. There is no information readily available regarding her per-episode or per-film salary at the current time. While a relative newcomer to some of us, she has managed to land some pretty significant parts since she began working, and it is because of this fact that she has made a comfortable living for herself in such a short amount of time.
8. Physical Statistics
The 32-year-old Rose is a petite girl, standing 5'3" tall and weighs in at approximately 130 lbs. She has light brown hair and brown eyes, and considers herself to be white. Her body measurements are reported to be 33-23-35, according to several sources. She is of American heritage by birth, though her ethnicity is unavailable. She was raised in New Zealand.
9. Social Media Accounts
Fans of Rose will be happy to know that she is active on social media. On Twitter she can be found at @jessicaleerose. She has 101 followers on Instagram, and can be found at @jessicaleerose. She is also on Facebook, with a page that shares her name and has 1221 likes.
10. Parents and Siblings
Yes, Rose has parents. As mentioned earlier, she moved back to the States with her father before attending film school in Universal City, CA, but his name is unknown. Her mother's name is Coralie Rose, and it was her mother who first planted the idea of becoming a makeup artist in her mind, which in turn led her to the acting path. As for siblings, both their names and/or their very existence is unknown at the current time.
Since she has been actively working on one project or another since 2006, we can clearly see that this is a motivated young actress, and the roles she has managed to both land and bring attention to pay tribute to her talent. It seems that Jessica Lee Rose actually has it all: The killer job, fat bank account, good-looking husband, perfect little son, and uber-promising future. Let's hope that the stars keep shining in this young woman's direction. We can be almost positive we will be seeing much, much more of her in the future.