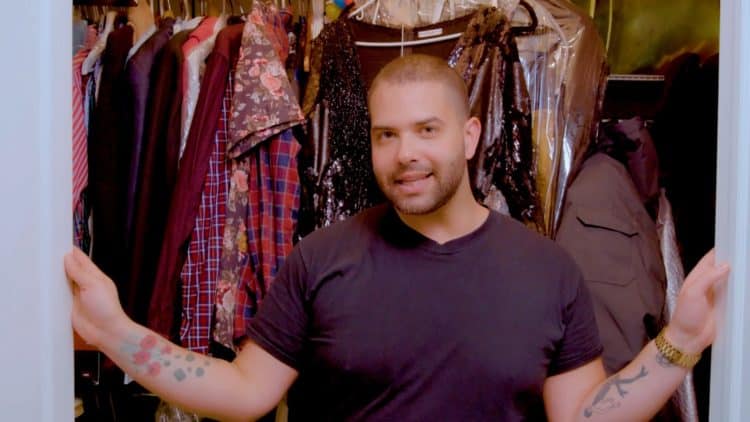 For over a decade, RuPaul's Drag Race has helped bring the drag scene to the main stream. The show has helped dozens of queens find fame – even if they didn't win the competition. Since coming in 5th place on the 9th season of RuPaul's Drag Race, Alexis Michelle's career has really blown up. She has become known to countless people all over the world and her skills as a performer are undeniable. After Drag Race, she also appeared on the TLC show, Drag Me Down the Aisle in 2019 which has since been rebranded as Dragnificent. Keep reading for 10 things you didn't know about Alexis Michelle.
1. She Is Related To Lisa Loeb
Alexis Michelle and Lisa Loeb are cousins. If you grew up in the 90s, you probably remember the song "Stay" by Lisa Loeb. The song climbed to the top of the Billboard Hot 100 chart in 1994 and made Lisa the first person to have a number one song before being signed to a record label.
2. She Is Jewish
These days, Alexis Michelle considers herself more spiritual than religious, but she still feels a very strong connection to Jewish culture. She told Jewcy, "I went to Shabbat services Friday nights in a little basement in the West Village. It was extremely intimate and left a very special impression on me…I consider myself spiritual if not religious, and certainly very culturally Jewish. My family's traditions are something I hope to pass on to my children (if I ever have any!!)."
3. She Was Inspired By Musicals
Alexis Michelle has a degree in musical theater, and her love for the arts would be part of what drew her to the drag scene. As a young queen first getting immersed in the culture, Alexis Michelle was very inspired by musicals.
4. She's Proud Of Her Drag Name
In the drag community, it's fairly common for queens to have very unique names. Many people choose names that don't have anything to do with the names they use outside of drag. However, Alexis Michelle decided to take a different approach. Her legal name is Alex Michaels, and she said that picking a name similar to her 'real' name felt like the most genuine option.
5. Halloween Was Her Gateway Drug
Alexis Michelle liked to play dress up as a child, but it took her a while to truly get involved in drag. She likes to joke that 'Halloween is the gateway drug to drag'. Like many other queens, Alexis cites dressing up for Halloween as the first time she really began to take drag seriously.
6. Her Can't Live Without Some Bling
Everybody has one accessory or item they just can't leave the house without. Alexis Michelle says she needs something with a little bit of bling to it in order to make her outfit feel complete. She enjoys flashy jewelry and believes it gives her a little bit of extra oomph.
7. Her Is A Trained Actor
Alexis Michelle's formal training as an actor probably has a lot to do with her ability to put on amazing show. She attended college at the University of Michigan where he earned a BFA in 2006. She also trained at the Interlochen Center for the Arts which is also in Michigan. Although her drag career is what she's best-known for, Alexis still considers herself to be an actor first.
8. Her Goal Is To Make The Audience Feel
When Alexis Michelle gets on stage, she has one goal in mind: to make the audience feel. She told the Huffington Post, "I am here to entertain and make you feel great — well, to make you feel. It's not just about feeling great, it's about making you feel. Entertainment can sometimes be about distracting from the harsh realities of the world but I say, for me, I want you to feel good, I want you to slip away from all that, but I also want to hold the mirror up to society and perhaps make you think a little bit."
9. She Auditioned For Drag Race Several Times
The competition to earn a spot on Drag Race is fierce. Alexis Michelle actually auditioned for the show eight times before being chosen in season nine. Her story is proof that if you really want something, you have to go after it no matter how long it takes.
10. She Released An Album
There's nothing we stan more than a multi-talented queen. In addition to drag, Alexis Michelle also enjoys singing and is working on continuing to grow the musical side of her career. She released her debut album, Lovefool, in 2018 and will hopefully continue to release more music in the future.
Tell us what's wrong with this post? How could we improve it? :)
Let us improve this post!