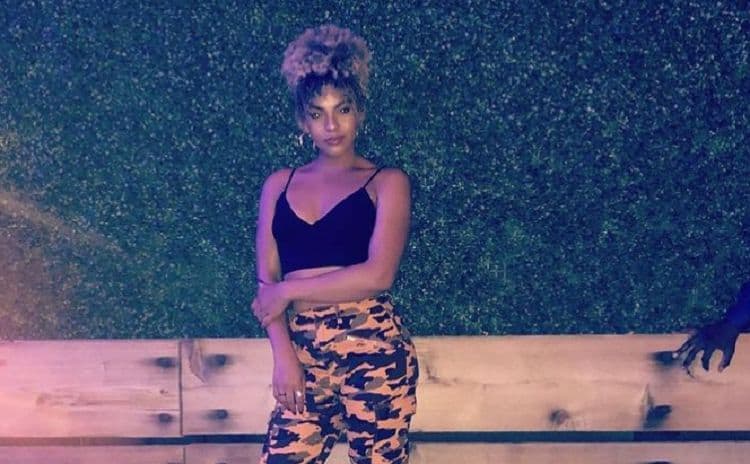 Modern technology allows people to stay in contact more easily than ever before, but still many find that forming real connections has become increasingly difficult. For that reason, Kylie Smith decided to try to find true love on the MTV dating show, Are You The One? The series is unlike any other dating show because it uses an algorithm to help pair cast members with their 'perfect match'. Even though the algorithm doesn't always get it right, it makes for lots of drama – which in the reality TV world equals entertainment. Kylie didn't end up finding the love of her life on the show, but it still proved to be a great experience. Keep reading to learn 10 things you didn't know about Kylie Smith from Are You The One?
1. She Has A YouTube Channel
There are lots of AYTO? fans who probably feel like Kylie has the perfect look and personality to become a successful YouTuber. While she hasn't yet become a consistent content creator on the platform, she does have a channel. Hopefully she decides to begin posting regularly.
2. AOTY? Is Her Only TV Experience
Many people who do shows like AYTO? do so with the hopes of eventually getting the opportunity to do other shows in the future. At the moment, however, it doesn't appear that Kylie has any interest in doing that. As far as we can tell, she hasn't done any other TV shows.
3. R&B Star Kehlani Had A Crush On Her
One of the coolest things about social media is that it allows people to have a direct line of communication with people all over the world – including celebrities. Thanks to Twitter, all of Kehlani's fans found out that she is a fan of AYTO? While tweeting about the show she shared that she had a crush on Kylie.
4. She's A Model
Kylie's good looks certainly didn't go unnoticed during her time on the show. On top of that, she was a complete natural in front of the camera. Needless to say, she's tried modeling before. Judging by her Instagram profile, she's done some professional shoots although it doesn't look like she's worked with any major brands.
5. She's In A Relationship
Things may not have worked out for Kylie on the show, but that doesn't mean she gave up on love. She is currently in a relationship with with a woman named CoCo Davis. It's unclear how long they've been together, but they've both made their relationship Instagram official.
6. She Loves Adventure
Kylie is the kind of person who is always up for a good adventure and she isn't afraid to try new things. That's probably a big part of the reason why she was open to doing a reality show. Some of the other things she enjoys doing include traveling and off roading.
7. She's A Pretty Private Person
Unlike other people who have been on AOTY? Kylie doesn't seem to have much interest in being in the spotlight. Since the show ended, it looks like she's returned to her normal life. She hasn't done any interviews and she seems to really like having her privacy.
8. She's Close To Her Family
Everybody needs people who genuinely love them and have their backs. Kylie has been fortunate to find that kind of support right in her own family. She has a very close relationship to her family and she loves spending as much time with them as she possibly can.
9. She Loves Hanging Out By The Beach
Kylie was born and raised in Salt Lake City, UT. Although the area is known for having lots of beautiful scenery, it's certainly not the best place to be if you enjoy warm weather and tropical vibes. As someone who likes swimming and relaxing by the water, Kylie spends a lot of time in warmer climates. Even though there's no information on where Kai lives at the moment, there's a good chance she might end up in a place like Los Angeles.
10. She Might Make An OnlyFans
OnlyFans has become one of the most popular premium content platforms and it has become especially well-known as a place where people share x-rated content. Kylie doesn't have an account on the platform, but a tweet she posted in September 2020 suggested she might be interested in making one. In the tweet, she asked her followers what kind of content they like to see on OnlyFans. If she were to make an account, she probably wouldn't have any trouble getting people to subscribe.
Tell us what's wrong with this post? How could we improve it? :)
Let us improve this post!