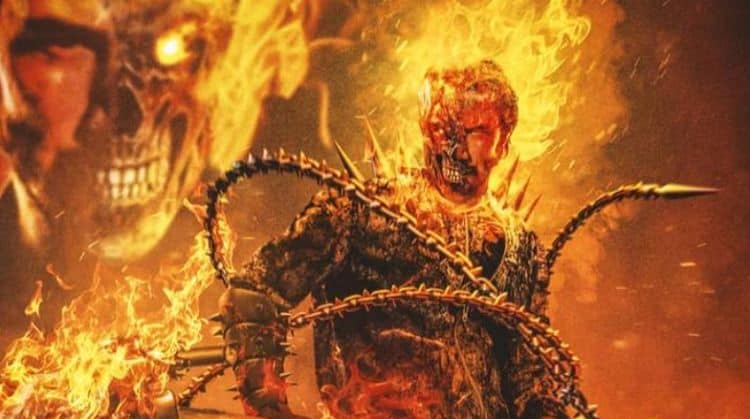 There isn't a lot that Keanu Reeves can't do after all, so maybe taking on the role of Johnny Blaze and the Ghost Rider would be a worthy challenge if he ever had the time. As Johnny Blaze he might actually be the perfect character since being emotionally tortured is a big part of Johnny's character thanks to his need to keep himself distant from so many. The Ghost Rider however is something else entirely and is an entity that relies on Blaze as a host but is otherwise his own character and does his own thing. In fact the Ghost Rider is actually one of the more overlooked heroes in the Marvel universe and hasn't really been given the right kind of representation as of yet, with no offense to Nicolas Cage. When the first movie came out with Cage it was enough for everyone to be excited about seeing the famed, flaming-headed spirit of vengeance that they forgave a lot, such as Sam Elliott's version of the Rider as well as the fact that Blackheart was the first villain on the docket for Blaze, along with his little and less than efficient demon buddies. It's true that Blackheart could have been a lot better and he's much more impressive in the comics, and it's also true that the Ghost Rider tends to share villains and doesn't have a lot of his own, but he has extremely powerful villains when compared to a few others, as Mephisto, the same individual that chained the Rider to Blaze, is one of the more powerful figures in the Marvel universe as he's seen as the titular devil of Marvel.
Hitching Keanu Reeves to this story would be great for a number of reasons, one among them being that his acting has come a long way from the Bill and Ted days and he's matured in a way that has only made him better as the years have rolled on. It would be great to see him enter the MCU, if in fact the Rider is being introduced eventually. Hopefully if he is then it will be a seriously huge, knock-down, drag out fight since the Ghost Rider needs to be let loose in order to find out just what he can do and what he's capable of finally. In the Nicolas Cage movies it was shown that he can get down and dirty with some of the worst, but it still felt as though he was being caged a bit too much, and the link between the Rider and being a fallen angel was played out a little too much in the second movie. Plus, Cage didn't really impress that much in the second movie as he went a little too spastic at times as Blaze attempted to control the Rider but was continually breaking down as the spirit attempted to come forth. The Ghost Rider is a being of near-limitless power since even Doctor Strange once admitted that there is no known upper limit to his powers. In fact the most dangerous situation that Strange could imagine was if the demon that fueled the Rider was ever set loose, as it would mean that there would be no limits to what he could do. This was almost tested against the Hulk in the World War Hulk saga, but as the Rider only fights for the innocent and punishes the guilty, he'd already determined that Hulk, despite all he'd done, was the innocent in that situation. Jason Levine of Arousing Grammar has more to say on this topic.
Seeing Keanu Reeves in the MCU at all would be a huge treat for a lot of people, but he'd definitely need to be given a character that would be suitable for his person and hopefully the Ghost Rider would be a good fit. It might also be nice to see what the MCU would do with the Rider since he might need a makeover that might hopefully do better than the initial movies did without losing his edge or his ability to really be one of the more powerful individuals in the Marvel universe. Right now it's still a toss-up as to who is going to be the strongest and most powerful individual in the MCU since it's already been said that it would be Captain Marvel, though a lot of people still felt the need to argue this point, and rightfully so since in the comics she's powerful, but she can still be beaten out by a few heroes and villains. If the writers are willing to take the source material and be honest with it however, the Ghost Rider would knock Carol out of her top spot pretty easily, and for some of us it might actually be an interesting moment to witness since there's a lot that some folks don't know about the Rider. Now if only Disney would allow such a thing to happen.