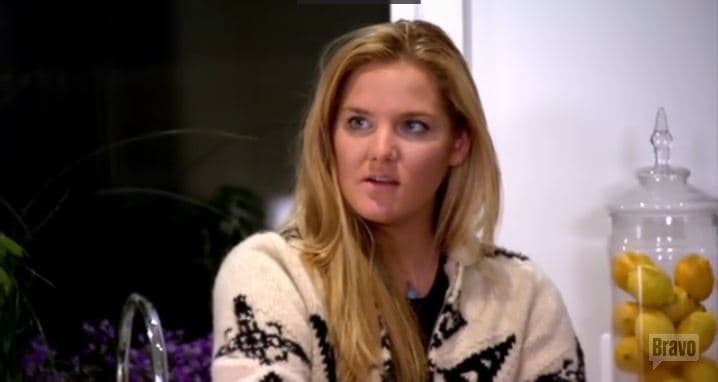 Lolly Amons is a reality television personality who is best known for her appearances on "The Real Housewives of Washington DC." This takes us all the way back to 2010 when she became the focal point of the show when a drama or two broke out. Her work in reality television was fairly short-lived, only lasting for a single season, but during that time she gained a following of fans. If you're not familiar with her or you haven't kept up with her over the past 10 years since she appeared on the "Housewives" franchise, here are 10 things you didn't know about Lolly Amons.
1. Lolly Amons is an entrepreneur
Amons has her own successful business in the food industry. She is the founder of Sunbeam Edibles. She established the company in January of 2016 and she is still working full-time to make the business successful. It's located in the Washington DC Metro area and the products that she develops and sells are Gourmet infused edibles.
2. She's come a long way since 2010
When Lolly Amons made her debut in reality television in 2010, She had been working as an Executive Assistant for a number of years at Labels for Love, a company that specialized in event planning, bookkeeping, marketing, and social media. She left the job in March of 2011 after more than 7 years. In 2010, she became an artist at O'Neill Studios working with a team of other nail artists to create custom manicure and nail jobs. She created some of her own unique designs during the year and three months that she spent there. you might remember this from the show.
3. Lolly went on co-found a luxury brand
In 2013, Lolly teamed up with partners to co-found the Victoria Road company. This business focused on developing relationships between small businesses and artisans throughout the world who were interested in ethically produced products with social responsibility. The stayed with the company from September of 2013 through October of 2015, working from the Washington DC metro area with pop up shops in Georgetown and, and curated trunk shows in Martha's Vineyard, Nantucket, and Brooklyn.
4. She joined the Trunk Club as a stylist
In 2014, Lolly went to work again as a stylist. She accepted a job at Trunk Club which is an outfitter for men. The company focused on custom shirts, blazers, and suits for men and was instrumental in creating some innovative new designs. Lolly stayed at this job for 11 months, leaving in February of 2015.
5. Lolly took on a management position in 2015
Lolly left her job at the Trunk Club to accept the position of Luxury Manager for The Real Real. This is a resale website that specializes in the sale of authenticated luxury goods. It's much like a second-hand venue for high-end merchandise. Lolly's job was to manage client relations and work on the acquisition of clients in a creative way. She spent a year in the job before leaving in February of 2016.
6. She found a niche in management
In February of 2015, Lolly left The Real Real for a Retail Management position for Egg by Susan Lazar. She was in charge of the multi-store and pop-ups division of the store. Lolly managed the Nantucket and Georgetown boutique locations for the designer children's clothing label. This job came with a lot of responsibility. Lolly was a business developer and she managed the omnichannel brand with responsibility for more than 8 boutique locations. She was a problem solver and worked with local charity partners and strategic partnerships for cross-promotion with Ritz Carlton, and others. She stayed in the position until May of 2019.
7. Lolly also worked for Ella Rue
Amons joined the team at Ella Rue in March of 2010 and worked there through September of 2013. This was her first assignment as a Boutique Manager. This helped to kick off her career in high-end consignment management. She was responsible for overseeing and helping with store design and layout, marketing and sales, events, client acquisition, client relationships, and more.
8. She was accused of stealing
A member of the "Housewives of D.C." cast accused Lolly of being a thief. The accuser was Tareq Salahi, who was formerly Michaele Schon's husband during the show. Lolly is cast member Mary's daughter and appeared on the show, but she wasn't an official member like her mom was. When Salahi noticed that some of his automotive and polo gear was missing, he accused Lolly and her pals of taking it.
9. There was a second claim made against her
It seems that Salahi was really out to get Lolly. He also made the claim that Lolly was being investigated by the FBI. Lolly responded to this on social media and indicated that she had no idea of what was going on, nor about what he had accused her of previously. As it turned out, this was a false claim, and Lolly had not in fact been investigated by the FBI. The drama eventually died out and the show moved to other topics and dramas, which gave her a break from the high-level dramatic action.
10. Lolly and her mom Mary are close
Mary made it clear to her daughter Lolly that she understood what she's been going through. Lolly and her mom don't share a lot because they don't want to get any drama stirred up again, but what we do find out about the two is heartwarming. Mary made a commitment to be there for Lolly in her life journey, both emotionally and financially if needs be. The mother and daughter make occasional posts on social media, and most of them are positive exchanges and compliments that highlight their close relationship and mother and daughter. They've both weathered a lot because of the "Housewives" experiences.
Tell us what's wrong with this post? How could we improve it? :)
Let us improve this post!