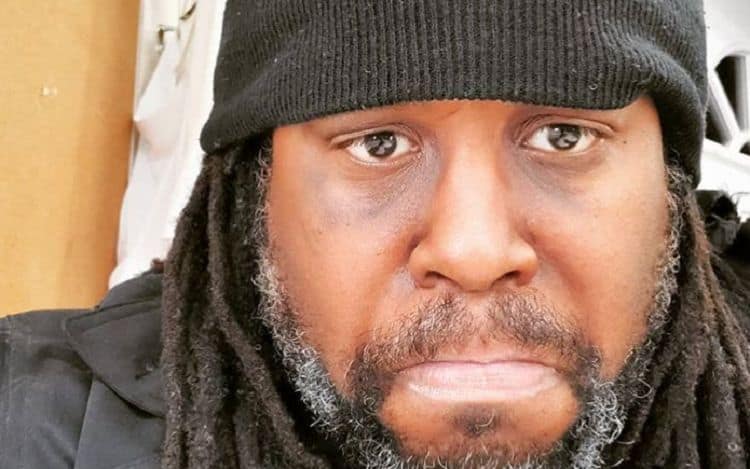 Jacob Ming-Trent is an American stage actor who is beloved for his unique acting style and the significant contributions that he has made to the entertainment world. He is arguably one of the most versatile actors of the modern era. His distinguished career deserved to be highlighted. If you're already a fan of Jacob's then you'll appreciate hearing more about the celebrity stage actor and if you're not yet familiar with him, here are 10 things that you probably didn't know about Jacob Ming-Trent.
1. Jacob has performed in multiple stage plays
Ming-Trent has an impressive number of credits in his professional acting portfolio. He's appeared in several plays both On-Broadway and Off-Broadway. He is a fan favorite and he draws a good-sized crowd whenever his name appears on the playbill. He performed as Ronald McCowan in the play "Hands On A Hardbody, which opened March 21, 2013. He also served in multiple roles for "Shrek The Musical" which opened in December of 2008. His talent allowed him to stand in for nearly any part that became necessary. He performed as the original actor for the role of Straw, Papa Ogre, and as a replacement for Papa Ogre, Straw, and as Shrek. He also served as an understudy for the role of Shrek.
2. He has an impressive education
Jacob Ming-Trent attended the Pittsburg CAPA. He fulfilled all of the requirements and graduated from the institution in 1997. Jacob began his education in the performing arts when he was just 11 years old in middle school. When he was just 17 years of age, Jacob moved to New York City to begin his formal training at the Stella Adler Conservatory.
3.He's an international stage actor
Jacob has worked in theaters throughout most of the states in his home country, in fact, he has worked in 48 out of the 50. He has also performed in England. This gives him the status of an international stage actor. One of his most highly acclaimed performances was in the play "Father Comes Home from the War."
4. Ming-Trent is also a television series actor
Jacob has appeared in many television series' throughout his career. this adds yet another dimension to his acting repertoire. He appeared in roles in "Watchmen," "Unforgettable," "30 Rock," and his most well-known television series "White Famous." Acting in a television series is a lot different than stage acting. There is less improvisation, and although both are scripted, the acting takes on a different dimension and it takes adaptability to make the switch between the two modes.
5. He has also appeared in several films
Jacob has also landed roles in a variety of different films/movies. He appeared in "Bored to Death," "Duality," "Life on Mars," and "Heat." Other movies that he's well-known for include "Stride of Pride," "Nerd," and "Nothing I Can't Handle by Running." He certainly has not had a problem finding work in his chosen profession.
6. He's a native of Boston
Jacob was born in the city of Boston, Massachusetts, but he grew up in Pittsburgh, Pennsylvania. When he was just 11 years old, he auditioned for a play and he was cast in his debut role on the stage. He was getting an early start to his career in the performing arts.
7. Jacob was distinguished as a young person
Ming-Trent has consistently shone as a bright and rising star from the time that he was very young. His passion and dedication gave him the drive to accomplish things that others only dreamed about. He became the youngest person to ever be accepted into the New York City's Shakespeare Lab, in the Public Theater. He completed the program successfully prior to moving on to earn his MFA at the American Conservatory Theater.
8. He worked with some of the greatest playwrights of all time
Jacob has worked with some of the most widely respected playwrights on the planet, including those who are Pulitzer Prize winners. Some of them include David Lindsay Abaire, Beth Henley, Doug Wright, Jeanine Tesori, Suzan Lori Parks and Quiara Alegria Hudes. Some of the plays that he performed in were multi-award winners. Jacob even won a Lucille Lortel Award for Best Supporting Actor in a Play for his role as Odesee the Dog in "father Comes Home from the War."
9. He's still active in stage acting
Jacob Ming-Trent is still highly active in his profession. He's still taking his place on teh stage with his most recent performance running from July through August of 2018. He performed in the play "Twelfth Night" at the Public Theater and Delacorte Theater in New York, New York. His talents are still in demand on the stage, in film and wherever else his fans can watch him act.
10. He's a private person
With all of our research into the life of Jacob Ming-Trent, we learned one very important thing about who he is as a person. Jacob is a very private person who doesn't like to flaunt his success, nor his personal life. You won't find any real information about his love life, or his family because there are certain things that he prefers not to share. Mr. Ming-Trent does have active social media accounts, however. You can find him on Twitter and find out what things are the most important to him. You can tell by his Tweets what is on his mind. You can join the other thousands of followers who love and appreciate his acting style. We cannot say for sure where Jacob Ming-Trent is at with is relationships or if he is even in one at the time. What we do know is that he is a dedicated professional with whom the world has fallen in love with.
Tell us what's wrong with this post? How could we improve it? :)
Let us improve this post!