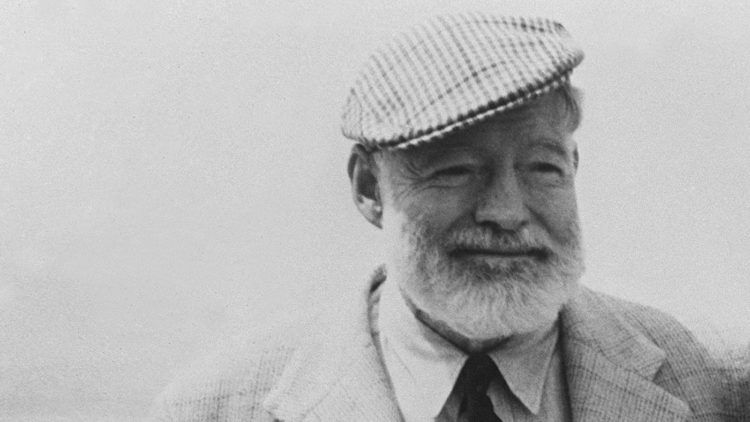 Ernest Hemingway is widely considered to be one of the best writers in American history. He is responsible for several classic works of fiction including For Whom the Bell Tolls and The Old Man and The Sea. But while his life was full of lots of literary success, like many other famous creatives, he also had his fair share of demons. Hemingway died by suicide when he was just 61-years-old, leaving behind an incredible legacy but also many questions of what he could've done had he lived longer. Despite the fact that Hemingway's story ended far too soon, it's certainly still worth telling. That said, there's no doubt that Hemingway's story will eventually be turned into a movie, and we have some thoughts on some potential actors for the role. Here are five actors who should play Ernest Hemingway in a biopic.
1. Russell Crowe
Russell Crowe is arguably one of the best actors of his generation. Over the course of his career, he has made nearly 70 on-screen appearances and he has become well known for a variety of roles and he has made it very clear that there isn't anything he can't do. When it comes to a role like Ernest Hemingway, Crowe is a natural contender. On top of that, Crowe is no stranger to playing real characters. In fact, one of his most famous roles, however, was portraying John Nash in the 2011 biopic A Beautiful Mind. Russell's ability to engage viewers while authentically telling stories is undeniable. Plus, the fact that he's won an Academy Award means that having him play Hemingway would essentially guarantee that people would be interested in watching.
2. George Clooney
Once known as Hollywood's most eligible bachelor, George Clooney is another actor who has been considered one of the best of his generation. He is the kind of actor that everyone loves and, just like Hemingway, his work has touched people all over the world. Throughout the years, Clooney has managed to build a resume that can compete with just about anyone's. He currently has over 90 acting credits and there's a very good chance that he'll break 100. Having an Ernest Hemingway biopic on the list would be the perfect addition. Not only does Clooney have a great beard just like Hemingway, but there's no doubt that he would bring something special to the role of Hemingway. Clooney's behind-the-scenes experience could also end up being very beneficial.
3. Leonardo DiCaprio
Leonardo DiCaprio has been entertaining audiences for more than 30 years and during that time he has become one of Hollywood's most beloved stars. At this point in his career, it seems like he's started in at least one movie that everybody loves. His range as an actor is almost unmatched and he has shown the world time and time again that there's no role he isn't capable of playing. Like some of the other actors on this list, DiCaprio has plenty of experience portraying real-life characters. Some of his best-known biographical roles include Frank Abagnale, Jr. in Catch Me if You Can and Jordan Belfort in The Wolf of Wall Street. Playing Ernest Hemingway would be a great one to add. Since DiCaprio is currently more than a decade younger than Hemingway was when he died, he could potentially play the writer for the bulk of the movie.
4. Chris Hemsworth
Chris Hemsworth hasn't been in the industry for as long as the people who were mentioned before him, but he's already well on his way to building a legendary career. Best known for his role as Thor, Hemingway has made it clear that he has the action genre down to a science. While he's also done lots of other things, being in an Ernest Hemingway biopic could help solidify the fact that he's a versatile actor. He doesn't have any biopics on his resume just yet, but this could be the perfect opportunity and we've seen how well these types of projects tend to do at award shows. Chris Hemsworth's beard is also an added bonus that makes him a great fit for the role.
5. Richard Madden
Richard Madden's name may not be as familiar to some as the other actors on the list, but it certainly deserves to be. Richard's talent is undeniable and he done great things on the big and small screens. His extensive theater experience has also been beneficial. A role like Ernest Hemingway could help elevate his career to the next level and show the world that his name is worth being mentioned among some of the other greats.