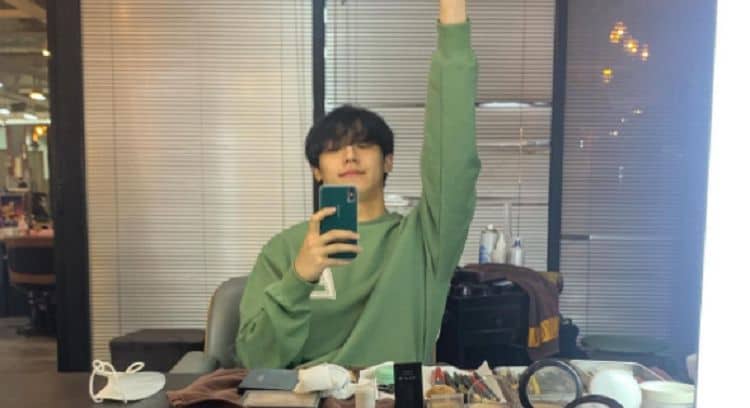 From the moment Lee Do-Hyun entered the entertainment industry, it was clear that he was going to be something special. Over the years, he has continued to prove just that. His irresistible on-screen presence mixed with his versatility have been the perfect combination for success. In addition to being popular in his home country of South Korea, he has also gotten a lot of attention in other parts of the world thanks to his role in the Netflix series Sweet Home. Even though his career is just getting started in many ways, it's clear that he's going to be around for years to come. Continue reading to learn 10 things you didn't know about Lee Do-Hyun.
1. His Original Dream Was To Act In Musicals
Lee fell in love with performing at an early age, but his original goal was a little bit different than what he ended up doing. According to Smoopi, Lee said, "I had the dream of being a musical actor, so I listened to a lot of musical numbers and sang along. Maybe not right now, but I'd like to try singing, dancing, and acting on stage when I've developed my skills some more."
2. His Dad Didn't Initially Support Him Acting
Many parents struggle with the idea of their child choosing a non-traditional career path, and that's exactly how Lee's dad felt when they found out that he wanted to be an actor. Eventually, however, his parents realized how talented and passionate he was about acting and became more supportive.
3. He's A Formally Trained Actor
Lee's love for acting is very evident in the amount of hard work he's put in to reach his goals. He attended Chung-Ang University where he studied in the theater and film department. When Lee first enrolled in school, his dad was so against him acting that he didn't even tell him he was studying theater. After graduating, it didn't take long for Lee's career to really start moving in the right direction.
4. He Loves Dogs
There's always something heartwarming about finding out that a person loves animals, and there's also something interesting about knowing what kind of animals they prefer. By the looks of Lee's Instagram activity, it's very clear that he's a dog person. He even has a little fur baby himself.
5. He's A Model
The fact that Lee is a natural in front of the camera hasn't just come in handy for him as an actor. His good looks and camera presence have also allowed him to have a successful modeling career. Unfortunately, we weren't able to find out which brands Lee has worked with so far.
6. He Once Ended A Relationship For An Acting Job
Actors often have to go to extremes to prepare for roles, and Lee has already experienced this. Lee told Preview, "The character I was playing was someone who lost the girl they love. So I told my girlfriend we should break up, so I could play the role. I really don't know why I did that."
7. He Has Theater Experience
Lee's work on the screen is what people know him best for, but some may not realize that he also has some theater experience. In fact, it was after seeing Lee in a play that his father realized that Lee was serious about wanting to become an actor and he wanted to support him.
8. Family Is Important To Him
Despite the fact that Lee and his father haven't always seen eye-to-eye about Lee's creative ambitions, Lee has always had very close relationships with his loved ones. In addition to his parents, he also has a younger brother. Lee loves spending time with his family whenever he gets the chance.
9. He Likes To Explore
Having a curious mind is a very important quality for an actor to have because it means they're always going to be willing to dive deep into characters and stories. Lee is definitely a curious person and he loves to learn new things and have new experiences. Whether it's traveling to a new city and seeing what it has to offer or hanging out by the beach, Lee seems to be the kind of person who loves to explore different areas.
10. He's An Award Winner
Even though he's only been acting professionally for a handful of years, Lee has already seen a great deal of success in his career. He has been nominated for six awards and he's taken home three. Most recently, he won a 19th Korea First Brand Award and a 7th APAN Star Award, both for Best New Actor.
Tell us what's wrong with this post? How could we improve it? :)
Let us improve this post!