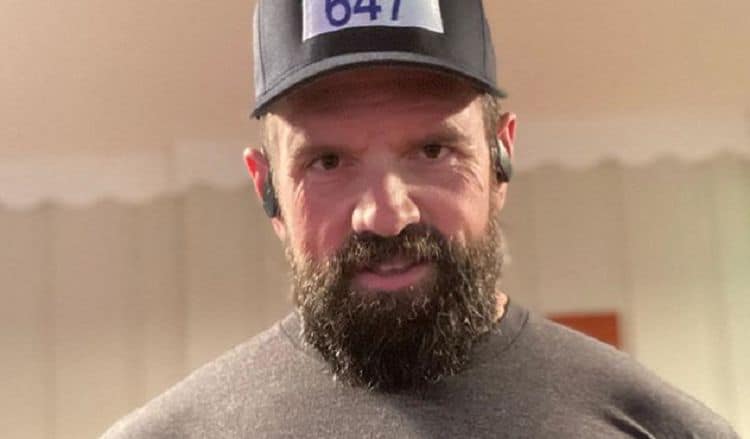 Remember Ethan Suplee? The funnyman who got his break in Kevin Smith's Mallrats before hitting the big time in My Name is Earl? What happened to that guy? Believe it or not, Suplee is still a regular fixture on our TV's… although if you didn't know it, you wouldn't be the only one. These days, Suplee looks like a completely different man to the one he was during his My Name is Earl days. Over the last few years, the actor has undergone a total body transformation, going from chubby to ripped to such a degree, you'd be hard pushed to recognize him.
Suplee was just 5 years old when he realized that some people are larger, some people are smaller, and that chubby people tend to get a lot more stick for their appearance than skinny ones. On a trip to his grandparents, he was made to strip, stand on a scale, and listen as the adults stood around and discussed his weight. Cue a lifetime of food issues. "I had an idea that food was something people didn't want me to have, and that if I wanted to have more, I would need to do it privately. It became this thing I withheld from people," he said in the first episode of his new podcast, American Glutton."I realized later on in life that most of my binge eating I did on my own. When I was a kid I'd go to a club with friends, but I never felt comfortable about eating in front of them, so on my way home, I'd find a drive-through and eat 3 meals before bed."
Not that it stopped him carving out a career in the most body-obsessed industry in the world. The character of Frankie Stechino on Boy Meets World was Suplee's first big role, but it was his performance as William Black in the Kevin Smith movie Mallrats that proved the real turning point. The role was minor, but he obviously did enough to impress Smith — over the next few years, he became something of a regular on Smith's projects, appearing in Chasing Amy, Dogma and Clerks II, among others. In 2005, Suplee's career went into overdrive when he was as cast as Jason Lee's character's brother Randy in My Name is Earl. The series ran for 4 years and 96 episodes: by the time it ended, everyone knew who Suplee was. Until he started to change.
After marrying Brandy Lewis, the younger sister of actress and singer Juliette Lewis, in 2006, Suplee realized he wanted to become more active so he could keep up with his new wife. Not that she put any pressure on him — as he explained to The Daily Beast, his decision to drop the pounds was his choice alone. "It makes me feel emotional discussing it in these terms," he said. "There was never a point when [his wife] suggested weight loss… It was only because I had total love from her that I was even in the right headspace to do it."
Decision made, Suplee took to exercise like a man possessed, regularly spending upwards of 40 hours a week cycling. The weight soon fell off, leaving Suplee a svelte 220lb. But still, he wasn't satisfied. "I was very, very unhappy with how I looked," he told Life Style News. "I didn't feel comfortable in my skin. I felt as though a breeze could knock me down. I don't know if I'm just a big dude, but 220 pounds felt too small."
And the problems didn't stop with his self- image. Although the work never dried up completely, casting directors didn't seem to know what to do with the newly slimline Suplee. After all, he'd made his career as the fat guy… but what do you do when the fat guy's not fat anymore?
After spending several years making 'blink and you miss it' appearances in the likes of No Ordinary Family, Raising Hope, and Wilfred (and a slightly longer run as one of the main cast of the short-lived Jennifer Falls), his fortunes changed when he landed the role of D on Hulu's Chance in 2016. He started lifting weights for the role, and suddenly, everything clicked into place. Overnight, Suplee's motivation turned from losing weight to building muscle. For the last few years, that's exactly what's he been doing. His weight now sits at around 260lb, and he feels much healthier and happier than he did at his lighter weight. Producers clearly feel the same. "It wasn't until after I gained some of the weight back that people started to be like, 'You're much more interesting to us like this,'" Suplee told the Daily Beast. "It was literally, 'You're so much more interesting the way you look now.'" And Suplee didn't disagree. "I kind of was like, 'Yeah, you know, I don't disagree with you.'"
Since then, his career has experienced a resurgence. Between 2016 and 2020, he played Officer Billy "Beer Pong" in The Ranch. He's also appeared in several episodes of Santa Clarita Diet and Good Girls and stared in the films Deepwater Horizon (2016), The Trust (2016), Motherless Brooklyn (2019), and The Hunt (2020).
So, what next for the actor? Although his day job is still acting, his transformation has drawn the interest of the world, and he's using that to its best advantage. He's just recently started a podcast about obesity, American Glutton, which sees him talk to various dietary experts and open up about his own complicated relationship with food and fitness. As to whether his new focus on fitness will end up taking the place of acting in the long run, who knows? "I made my career out of being the fat guy," he tells Men's Health. "I don't want to be fat anymore. If the podcast is what I do to make a career, that's fine."