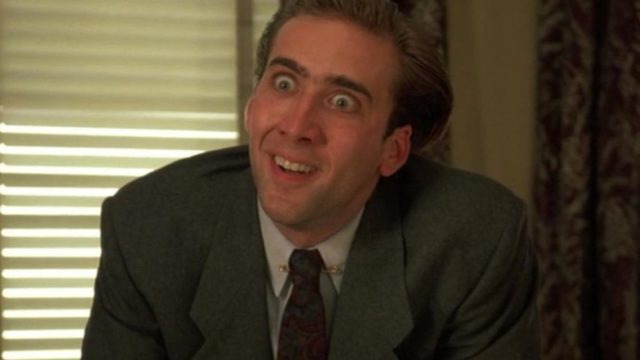 There is no possible way for me to describe this Nicolas Cage project and do it justice. It's simply too insane for a proper description but let's give it a try. Have you ever wondered what it would be like to be trapped in a cage and be forced to watch Nicolas Cage movies? Why of course you have! Since I know that's all you think about I'm happy to inform you that there's a new Virtual Reality simulation that allows you to do just that. One of the creators of the experience, Mike Lacher, explained:
When Chris [Baker] suggested we make a cage where you're surrounded by Nic Cage movies, we had no choice but to see it to completion. Watching one Nic Cage movie is great, but watching four simultaneously while locked in a cage is even better.
The Cage Cage features clips from classic Cage flicks that include Adaptation, The Wicker Man, Face/Off, Wild At Heart, and more. The creators hope that the use of virtual reality will "give the world a whole new appreciation of Nicolas Cage's work."
Look, I don't know what it's going to do but I really really hope this thing becomes a mandatory ride at Disney World.