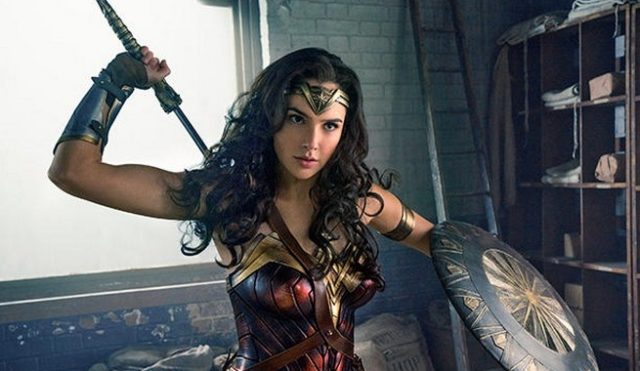 Plenty of Hollywood's biggest stars made their initial foray into the entertainment field by winning local beauty pageants. For example, Eva Longoria of "Desperate Housewives" fame was crowned Miss Corpus Christi, TX in 1998, while Michelle Pfeiffer was Miss Orange County in 1978. With that being said, there are a few Hollywood stars who won bigtime pageants. Here are five beauty pageant winners who not only led the pack in major pageants, but also found success in Hollywood.
Ali Landry
The once Miss Louisiana USA was crowned Miss USA in 1996, as well as named Most Photogenic, and finished in the top 6 in the 1996 Miss Universe pageant. Once Ali's reign was up, she broke into modeling and became a spokeswoman for Doritos, appearing in their 1998, 1999, and 2000 Super Bowl commercials. Later, she appeared in Felicity and hosted Spy TV from 2003 to 2006, while also appearing as a cast member on the UPN show Eve. She starred and served as the executive producer of Hollywood Moms' Club. Currently, she is finishing up her role in the fantasy-thriller, Earth Angel.
Lynda Carter
After being named Miss World USA in 1972, Lynda has enjoyed a lengthy Hollywood career, including starring in the TV series Wonder Woman. She has also appeared in Starsky and Hutch, Law and Order: SVU, Hope & Faith, and Two and a Half Men, served as spokesperson for Maybelline cosmetics, and took to the runaway wearing a Carolina Herrara design during the 2009 NYFW.
Gal Gadot
Crowned Miss Israel in 2004, Gal Gadot is currently making headlines for portraying Wonder Woman in Batman v. Superman: Dawn of Justice and the recently released blockbuster, Wonder Woman. She has also appeared in several films in the Fast & Furious franchise, 2016's Criminal and Keeping Up with the Joneses. She is a spokesperson for Gucci and serves as the face of their latest perfume, Gucci Bamboo. Later this year, she will reprise her role as Wonder Woman when the movie Justice League begins filming.
Halle Berry
Before becoming an Oscar winner for her role in Monster's Ball, Halle was a regular on the beauty pageant circuit. She regularly took home the crown and was named Miss Teen All America in 1985, Miss Ohio 1986, and was first runner-up in 1986 Miss USA pageant. She quickly broke into modeling before moving to NYC to pursue acting. She has starred in countless films, including Introducing Dorothy Dandridge (for which she was awarded a Golden Globe and an Emmy), the X-Men franchise, and the 2002 Blockbuster, Die Another Day, in which she played Bond Girl "Jinx." Although she is bi-racial, she is known as the only black woman to have won an Academy Award for Best Actress.
Priyanka Chopra
Crowned Miss India 2000 and Miss World 2000, Priyanka has enjoyed an acting career that has spanned Bollywood and Hollywood. (She is one of the highest paid Indian actresses in history.) For two seasons, she portrayed Alex Parish in the ABC drama thriller Quantico. She has appeared in more than 50 films, including providing the voice of characters in 2013's Planes and 2016's The Jungle Book, and can currently be seen on the big screen in Baywatch. In late 2016, her luxurious locks landed her the gig of being the new face of Pantene.
Tell us what's wrong with this post? How could we improve it? :)
Let us improve this post!