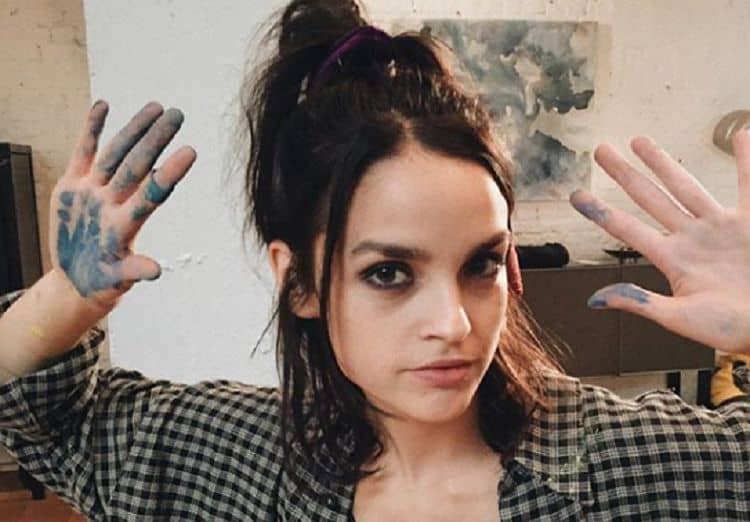 Luise Befort is a German actress who is best known for her supporting roles in a variety of television series and films. She is a famous celebrity actress in her home country and is also known internationally. She is a veteran actress who has been in the business since 2004. Here are 10 things that you didn't know about Luise Befort to help you become better acquainted with her.
1. She was born in Berlin
Luise was born in Berlin, Germany on May 27, 1996. She is 23 years old as of 2019. She has a brother named Maximilian Befort who is also an actor. She is his younger sister.
2. She started out as a stage actress
Luise began her professional acting career in 2004. Her first performance was on stage in a production of "Les Miserables." This helped to prepare her for later roles in film and television. Stage actors have a lot more stress and pressure on them to learn their lines to perfection as they are performing live in front of an audience. There are no retakes or re-shoots. Any mistakes or flubbed lines become a permanent memory for audiences so it's vital that they get it right the first time. It's really great experience and the exhilaration of performing live is unmatched.
3. She made her film debut in 2005
Luise followed up on her stage debut with another first. Just one year later, in 2005, she landed her first role in a film titled "Heimliche Lieb – Der Schuler und die Postbotin" which was a movie made for TV. This was before she became a well-known actress. She would follow this role up with several minor roles as a supporting actress before she got her big break.
4. Things were slow until 2015
Between 2008 and 2012 there was a big gap in her acting career. She appeared in the role of Johanna in "Cleaning Lady Undercover" and then not again until she made a guest appearance in the television series "Paths to happiness-footprints in teh sane" in 2012. This was followed by minor roles in "Jesus Cries" in 2013, and "the dead of Hamelin" in 2014. Her big break came when she was cast in a recurring role in the television series "Block B-Under Arrest" in 2015. She appeared in 8 episodes.
5. 2015 was a good year for her
After snagging a recurring role, Luisa was cast in "the hell with the truth" the same year and she also appeared in "the paint is off" web series, along with appearances in "Club of the Red Bands, and Arman's Secret." She appeared in the "SOKO Cologne" series in 2016, and also in "Scene: Fear" in 2017, and the following year in "Suspicion Team Frankfurt determined."
6. Luisa is receiving more acting jobs
It appears that her career has become more stable and established. In 2019 Luisa appeared in "Red Ribbon Club-How it all began," So close to the horizon," and in the television series "We are the wave." The jobs were beginning to become more frequent for the emerging young actress.
7. She is an award-winning actress
Luisa Befort has been widely acknowledged for her contributions to the German television and film industry. She received an Audi Generation Award in 2016. In 2019 she won the Askania Award, also known as the Askania Shooting Star Award. This is quite a distinction for such a young actress who has not yet even reached the age of 25. Casting directors take note of actresses who have established a good track record of delivering high on their performances.
8. She is in a relationship
For those of you who are wondering if Luisa Befort is still single or married, we learned that she is not married, but she is in a relationship. She is romantically linked with Eugen Bauder who is also an actor. The couple has been involved since 2013. This means that Luisa was just 17 when the two began their relationship. They do not have any children together that we know of, but she is still very young and she has plenty of time for that if it's what she decides to do.
9. Luise Befort has an Instagram account
If you are a fan of Luise Befort then you'll be happy to know that she is active on Instagram. She currently has 142,000 followers which shows that she is a very popular celebrity figure. She does a very good job of keeping her fans updated on the site with lots of attractive and interesting photos. She has made a total of 429 posts as of our last check-in on her account. If you want to keep up with what is going on with Luise professionally, and also get to see some photos of her in her everyday life then this is an excellent resource for keeping up with what's going on with her now, as well as any announcements of new projects that she might have coming up in the near future.
10. Luise Befort is Germany's rising star
Although many Americans have not heard of Luise Befort, or have not seen her act, there are also quite a few who do. She has risen to the status of an international star. She is a beautiful and talented young actress who has already been in the business for more than a decade. She has already received formal recognition for her performances and we can tell by her social media accounts that she has thousands of fans out there, if not more. She hs a very bright future ahead of her in the acting business if she continues on her current trajectory. Luisa Befort is one to keep your eye on because we expect to see great things from her in the future. Who knows…she may be the next Marlena Dietrick.
Tell us what's wrong with this post? How could we improve it? :)
Let us improve this post!