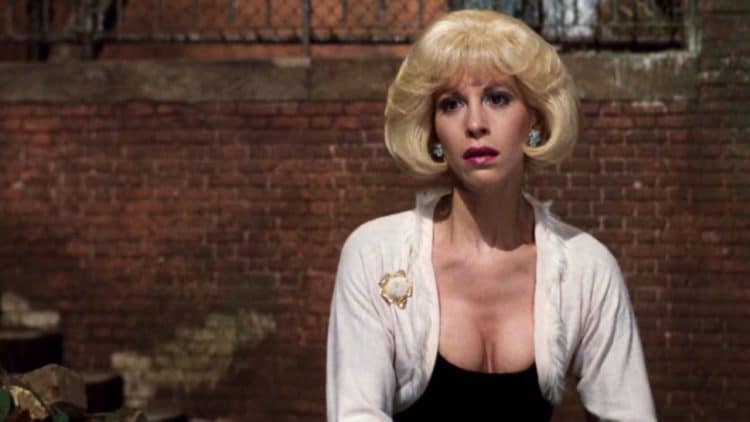 American actress and singer Ellen Greene is best known for her role as Audrey in "Little Shop of Horrors." She has appeared in several stage productions with the majority of them being of the musical variety. She has also made appearances on several television shows which you may remember her from, including, "The Walking Dead: The Oath," "Out of Jummy's Head" and "Pushing Daisies. She's fairly well known for her appearances in musical productions, and fans of this genre are familiar with her, but here are five things about her that you didn't know.
1. She made her film debut in 1976
The 66 year old actress didn't begin her film career until she was in her mid 20s. She's been in the business for more than 40 years though. She had already established herself as a singer and stage actress, then decided it was time to jump on board and appear on the big screen. Her first film role was in the Paul Mazursky "Next Stop, Greenwich Village." She went on to appear in "Little Shop of Horrors" as Audrey in 1982, then again in the same role in the Frank Oz film adaptation of the play in 1986.
2. She is currently single
Ellen married for the first time in 1990 to Tibor Hardik at the age of 38. The actress had firmly established her professional career before making the decision to enter into marriage. The relationship ended in divorce in 2003. In the same year, she married her second spouse, Christian Klikovitz and the two remained a couple until their divorce just four years later in 2007. She has not since remarried.
3. She is a lifelong learner
Although Ellen Greene received her High School education at the W. Tresper Clarke High School, then continued on to attend Rider University, this isn't where the real learning took place. She shared that her "real education" happened when she joined the Public Theater which was operated under the guidance of Joseph Papp. There was not a single professional there who was not talented and it was a prerequisite to check your ego at the door.
4. She rose to fame in her home town
Ellen Greene was born in 1971 in New York. She had everything that she needed for success within a stone's throw of where she was raised. Her parents raised the talented girl, of Belarusian Jewish descent, in a region that was conducive to her development as a singer and stage performer. She completed her formal education in neighboring New Jersey, and joined with a theatre in New York and made her mark in the business.
5. She shares the wisdom gained through her experiences
One of the best quotes that Ellen Greene has made are words that we can all benefit from and live by. Her philosophy on life is that, "Life is going by, and if you don't do something about your dreams and make them a reality and start to love who you are as yourself, then you will not be able to embrace any of those dreams. Who you are is the immense magic."