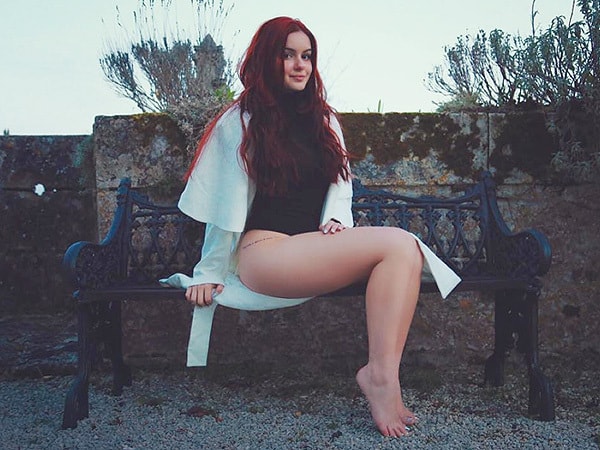 To a lot of people, Ariel Winter Workman might be most familiar to them as Alex Dunphy on Modern Family, for which she has earned no fewer than four Screen Actors Guild Awards along with her fellow cast members. Besides her numerous appearances in other movies and TV shows, it is interesting to note that Winter is also known for her tattoos, each of which possesses a special meaning for her.
What Is the Special Meaning Behind Ariel Winter's Tattoos?
One of Winter's tattoos is a spade on the inside of her right wrist, which is meant as a tribute to her maternal grandmother, Helen G. Batistas. This is the case because her grandmother taught her how to play cards at the age of 6, which remains her favorite activity to do. Furthermore, it is worth noting that Winter had a close relationship with her grandmother, which is why she was so keen on honoring the woman when she passed away from a stroke at the age of 72 in August of 2010.
Another of Winter's tattoos is meant to honor her sister, Shanelle Workman-Gray, who was granted temporary custody of her in 2012 before she was officially emancipated due to physical and emotional abuse from their mother. As a result, Winter has the tattoo on her arm commemorating October 3, 2012, which was when she started a new chapter in her life by moving in with her sister. Similar to how Winter is close to her grandmother, she is also close to her sister, claiming that she is not just her best friend but also a source of inspiration who taught her to have self-confidence by providing her with constant support throughout her life, which explains much about the strength of their relationship.
Finally, Winter has a third tattoo dedicated to her family, though this one isn't dedicated to a single family member but rather a collection of them. In brief, she has a tattoo on her rib cage that is meant to honor her five nieces and nephews from both her sister, Shanelle Workman-Gray, and her brother, Jimmy Workman. It is interesting to note that Workman-Gray is still known as the voice of Wendy for the fast food restaurant chain's North American commercials, while Workman was best-known as Pugsley Addams in both The Addams Family and Addams Family Values. Winter has stated that this particular tattoo is her most special tattoo because her nieces and nephews are the most important people in her life.
With that said, Winter has other tattoos besides those meant to honor her family members. For example, she has a tiger head tattoo on her back, which is both because she feels that she is a protector for other people and because she has had people to protect her. Furthermore, Winter has a tattoo on her hip that reads, "Love risks everything and asks for nothing.," which can be attributed to the fact that her maternal side of the family is Greek by descent while her paternal side of the family is German and English by descent.