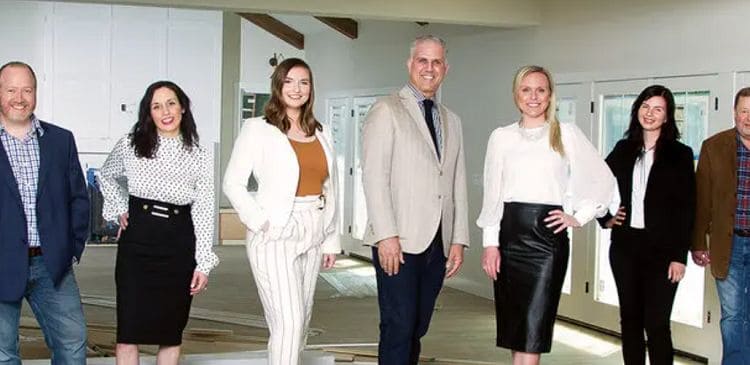 It's entirely possible there are people in the world who are not into what HGTV has to offer, but it's also true that we cannot think of one single person who feels this way. It's a guilty pleasure. It's the channel you turn on when you want mindless television, no plot to follow, but you also want some interior design. Perhaps you derive all the inspiration for your own home from watching the litany of amazing shows HGTV has to offer, and "Gut Job," might be one of them. It's a show about people living in Cleveland who need their homes completely renovated. It's not entirely different from any other show on the network, but it does focus solely on homes in and around the Cleveland area, and we have a lot of fun pieces of information you might not already have.
1. Each Home is A Total Mess
This is not a show that is going to take on a house that just needs superficial work. Paint jobs and new flooring? No thanks. This show is all about taking disastrous homes and turning them into homes that are completely beautiful, fixed, and lovely. They want the worst of the worst. They want the flip houses that no one else is willing to touch.
2. The Hosts are Kate and Darren Mancuso
This is one married couple willing to take on a big job when it comes to renovating homes, and they're not afraid to really get into it. The couple is well-versed in the world of real estate, and that's what makes them good at what they do. They're designers, they're talented, and they're going to be household names before much longer.
3. They've Been Married Since 2013
This couple recently celebrated their seventh wedding anniversary. They were we don October 12, 2013. They've been working together to create a business and a life, and they seem to get along well in both. When you're a good team, you're a good team, right?
4. They're Award Winners
If you weren't sure these two would make an interesting television show together, you'd be wrong. They are so good at what they do that they get to take home awards – and not just one. For example, they took home the Cleveland Home Builders Association award for Best Kitchen and Best New Build (in the under 2,500-square-feet category) back in 2017. That's quite a feat.
5. They Own Relief Properties
Before they decided to take on the role of reality television superstars, they worked to create their own company. Relief Properties is full service. They specialize in real estate, building, designing, and everything in between. Call them when you want to build, buy, or sell, and they know just how to help. They created the company back in 2012.
6. Kate is Private
You will not find out anything about her that she doesn't want you to know. Perhaps as she becomes more famous this will change, but for now, her Instagram feed is private and no one can see what she's up to. We are not getting any personal glimpses into her life, and that's all right.
7. Darren is Not as Private
His Instagram feed is not private, so we were able to get into this couple's life just a little to see what they're up to and how they live behind the scenes. Most of what he shares is work related. Otherwise, he shares inspirational quotes, which we are absolutely on board with.
8. They Have a Daughter
We don't know much about her, but Darren Mancuso shared a lovely tribute to his wife on Mother's Day 2019 in which he showed off a myriad of photos of her with a little girl. If we had to guess, she's no older than five or six, but it's pure speculation on our part. She is, however, adorable, and they do seem like very happy parents.
9. They are Motivational Speakers
This is one couple who are willing to spread the wealth of their knowledge with anyone willing to listen. They spoke at the Cleveland Home and Remodeling Expo as part of the speakers and celebrities platform. They did so alongside people like Ty Pennington, the OG of the home renovation series on television.
10. They're Going to be Big
With their new show already making a huge splash in the world of HGTV success, they're about to become household names. They won't be able to go anywhere without fans wanting to talk to them, and we certainly hope that they're able to maintain a level of privacy in their lives to balance that out when it finally happens.