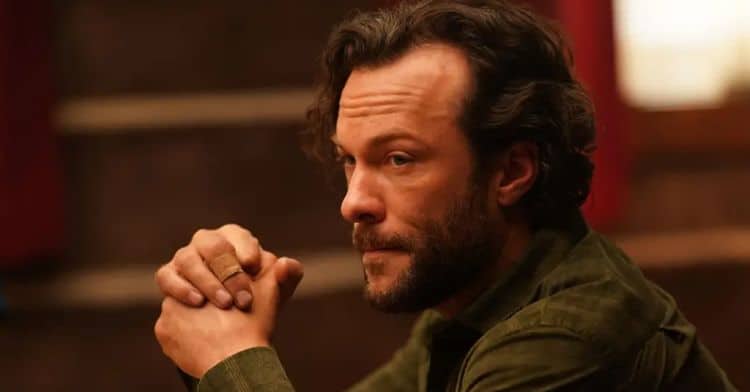 Former Disney star Kyle Schmid is doing big things now that he's left behind his days of childhood acting and moved on to bigger and more mature work. He is well-known for his role in "The Covenant," back in 2006, but he has not stopped acting since. He's gone from Disney to the big screen to Netflix, which is almost how you know you've made it as an actor these days. While his name might not be nearly as recognizable as his face, he is someone worth getting to know a little better.
1. He is Canadian
So many wonderful actors make their way from Canada to America, and we are not upset by that. Kyle Schmid was born and raised in Mississauga, Ontario, Canada. He was born on August 3, 1984.
2. He Played Soccer
Not professionally, but he did grow up playing soccer as a kid. It was his sport, though we don't know if he ever dreamed of one day going pro with it. Perhaps he did. All kids have at least one dream to grow up into the best player in whatever sport they grow up playing, do they not?
3. He Played a Navy SEAL
Everyone knows that the Navy SEALS are perhaps the strongest, quickest, most talented group of men in the armed forces, and he got to play the role of a lifetime portraying one of the SEAL Team Six members in a History Channel series called SIX. He killed the role, but it was not easy for any of the men playing these characters to train.
4. He Trained Like a SEAL, By a SEAL
Former Navy SEAL Commander Mark Divine runs his own group called SealFit, which is a training program he designed himself. He is the one who trained all the men on the show to do what they needed to do on the show. It was rigorous, difficult, and it was not for the faint of heart.
5. He Learned A Lot From SIX
Something he learned when he was in the training program for SIX is that when you feel that your body is tired and you cannot take any more of what you're doing, you've done approximately 40 percent of what you can really do. This is something he remembers well and truly even after that training is over. He uses this philosophy in his own training now. When he feels he's tired after an hour at the gym, he reminds himself he's not even halfway there yet.
6. He Knows How to Make Better Decisions
Another lesson he learned training for SIX is that he is in control of so many things – even when he feels as if he is not. One thing that he feels very confident in is his ability to handle his decisions. He's better at them now than he's ever been. He knows that when he is feeling overwhelmed, he can sit down and focus on only what is immediately around him, and that helps him feel in control and able to make a decision that's a lot more proper.
7. He Offers Great Advice
To those who want to spend time working on becoming an actor, he has a piece of advice. Never give up. Just keep going. Just have faith, work hard, and know that your time will come if you continue to work hard and do your part.
8. He Says You're Going to Fail
Something he likes to tell people is that they are going to fail. He does not, however, say this with malice in his heart. Failure is a fact of life. You will fail. We all fail. Failure is your greatest teacher – and the best way to learn not to fail the next time you try.
9. He is a Very Proud Uncle
He may not have his own kids, but he has a niece that has stolen his heart and rocked his world. She was born at the beginning of 2019, and he has not been the same since the day he met her. Her name is Paxton, and he is head over heels for this sweet baby girl. He spends as much time with her as he can, and he loves it.
10. He's Private
Kyle Schmid does not share too much of his personal life with anyone. He keeps things very close to his heart, but he does share what is most important to him. His family, his travels, and his work. He will share those things, but no juicy details.
Tell us what's wrong with this post? How could we improve it? :)
Let us improve this post!