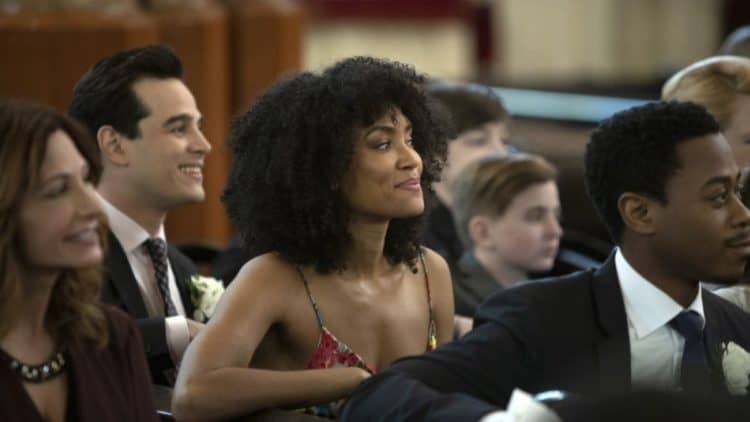 It's been nearly a decade and a half since Annie Ilonzeh made her first on screen appearance. In that time, she's reached heights that she probably never imagined when she first got started. She landed her first major opportunity when she landed a main role as Maya Ward in General Hospital. More recently, she has become well-known for playing the role of Emily Foster on the hit series, Chicago Fire. In early 2020, many fans were shocked to hear that she wouldn't be returning to the show after just two seasons, but viewers are still holding out hope that her character will be back some day. Keep reading to learn 10 things you didn't know about Annie Ilonzeh.
1. She Has Been Linked To Shaquille O'Neal
In 2019, rumors began to circulate that Annie was dating former professional basketball player, Shaquille O'Neal after the two were spotted out together in New York. The relationship seemed to end almost as quickly as it started, however, and Annie appears to currently be dating someone named Daniel Hoff.
2. She Comes From A Diverse Background
Annie was born and raised in Grapevine, Texas to a Nigerian father and a white mother. Her father is a part of the Igbo ethnic group and Annie is very proud of her roots. In October 2020, she shared a post on Instagram celebrating Nigerian Independence Day with the caption "proud to be Nigerian".
3. She's Very Adventurous
Like her character on Chicago Fire, Emily is someone who always appreciates a good adrenaline rush. She's always down to try new things and she enjoys a variety of activities including hiking and boating. She also likes to travel and has visited several countries.
4. She's Good Friends With Claudia Jordan
Annie is very good friends with actress and former reality TV star, Claudia Jordan. Claudia has a large social media following and many people will remember her from her short time as a cast member on The Real Housewives of Atlanta. It's unclear how Annie and Claudia became friends or how long they've known each other.
5. She Loves To Work Out
For lots of people, going to the gym is an agonizing chore. The thought of waking up early or staying up late just to go sweat in a gym can be enough to make a person never want to work out again. Annie doesn't feel that way, however. She loves working out and actually considers the gym her "happy place".
6. She's On TikTok
2020 has been a huge year for the social media platform, TikTok. The app has attracted millions of users all over the world, especially the Gen Z crowd. Annie has decided to get in on the fun with an account of her own. Although she has only posted four times, she has more than 22,000 followers on the platform.
7. She Made Her On Screen Debut In How I Met Your Mother
Some people may think that Annie is still new to the entertainment industry, but that isn't the case at all. She's been doing her thing since the mid 2000s and she actually made her first on screen appearance in an episode of the popular sitcom How I Met Your Mother in 2007.
8. She Supports Social Justice
Annie's career has allowed her to build a large platform and that isn't something she takes for granted. She is passionate about using her celebrity status to raise awareness to causes that are important to her. She is a strong supporter of the Black Lives Matter Movement and the push to reallocate police funds.
9. She Went To College On An Athletic Scholarship
If there's one thing that many people don't know about Annie it's that she's a very talented athlete. So talented, in fact, that she earned a basketball scholarship to the University of Texas. While there, she studied finance. She decided to leave school early to pursue a career as an acting. It was definitely a risk move at the time, but it has certainly paid off for her.
10. She Always Wanted To Work With Dick Wolf
Getting the chance to be on Chicago Fire was a dream come true for Annie in more ways than one. She told Chicago Splash, "Dick Wolf is a legend in my mind [whom] I've always wanted to work with. He's figured out television and he's figured out procedural dramas and how to bring characters to life and bring women [to] the forefront of those shows. It was a no-brainer. If you can actually live out your truth, one through a character, but just also in life, then you're winning. It was the perfect part for me."