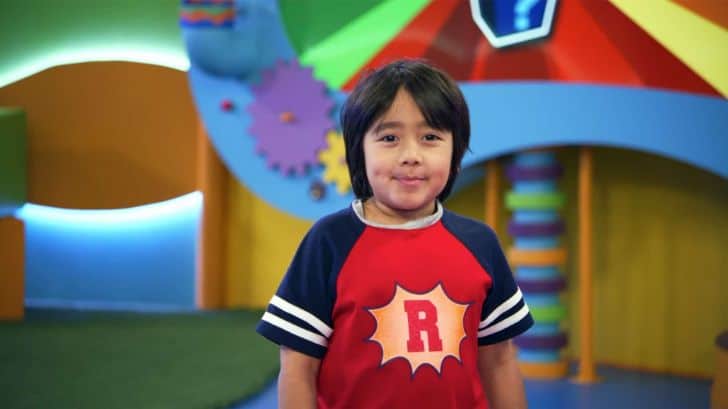 Ryan Kaji is an 8-year-old who became a sensation on YouTube. He's the young star of the YouTube channel Ryan's World. The channel releases a new video almost every other day and has become a one-stop place for subscribers looking for new and fresh content.
Thanks to the lucrative opportunities on YouTube, Kaji has had an early start on fame and fortune. Kaji's videos have content for young children and are seen as inspiring. Besides, Kaji is one of the cutest YouTubers on the internet today. Here are 10 things you didn't know about YouTube's Ryan Kaji.
1. Ryan Kaji's Channel Name Wasn't Always Ryan's World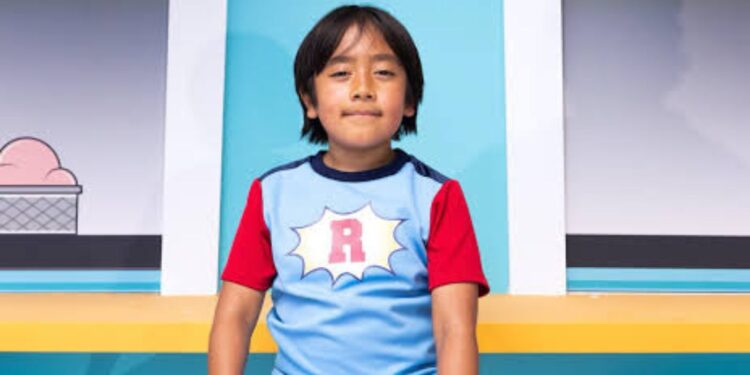 Although now famously known as Ryan's World, the YouTube channel was once known as Ryan Toys Review. The name change was needed to attract and reach a wider audience and avoid streamlining his content to only toy reviews. Social media platforms like YouTube allow people to showcase their talents, regardless of age. With help from his parents, Kaji's channel gets a new video almost every day, with a few exceptions. The nature of his videos makes it easy for subscribers to stay hooked on their content.
2. One Of Ryan Kaji's Videos Has Over 2 Billion Views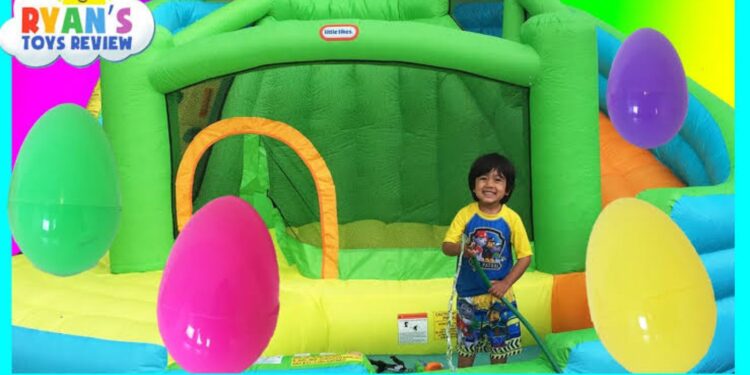 On April 13, 2016, Ryan Kaji uploaded a less than 6 minutes video titled HUGE EGGS Surprise Toys Challenge with Inflatable water slide. The video became one of YouTube's most-viewed videos, with over 2 Billion Views. Like his other videos, Kaji's relatable and fun videos are what sets him apart from others within his niche.
3. Ryan Kaji's YouTube Stats Are Exceptional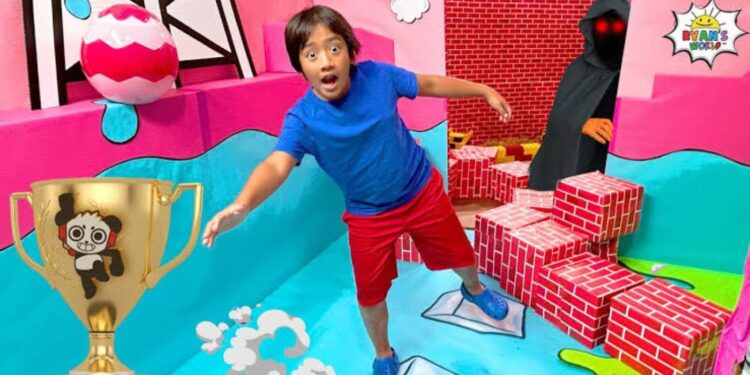 Ryan Kaji's YouTube channel now has more than 34 million subscribers. When you tally all of the daily videos that Ryan and his family have posted to the channel, they have accumulated more than 54 billion views. Ryan's World has continuously been listed on YouTube's Top 100 Most Subscribed Channels in the United States of America. For a channel that was created on March 17, 2015, that's impressive growth!
4. Ryan Kaji Was Listed As The Highest-Paid YouTuber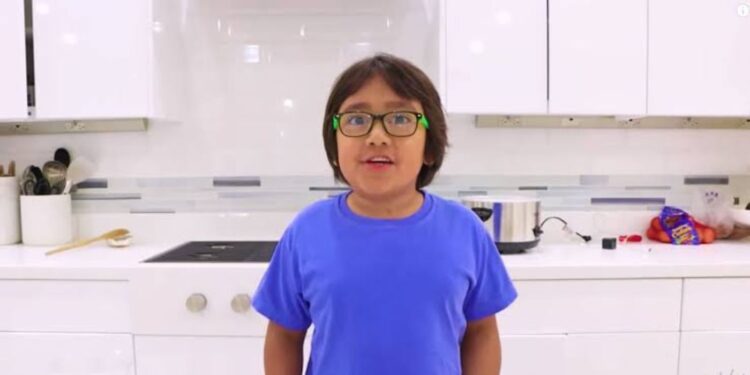 In 2018, at 7 years old, Ryan Kaji was named the highest-paid Youtuber. Since his channel gained many subscribers and views in 2016, Kaji's net worth has increased. Within a year to two years after the channel was launched, Kaji had reportedly earned around $11 million. At the time, this put him in the 8 spot of YouTube's highest-paid accounts. By the next year, Kaji had doubled his net worth and sat on top of the list with earnings of $22 million.
5. Ryan Kaji Has His Own Product Lines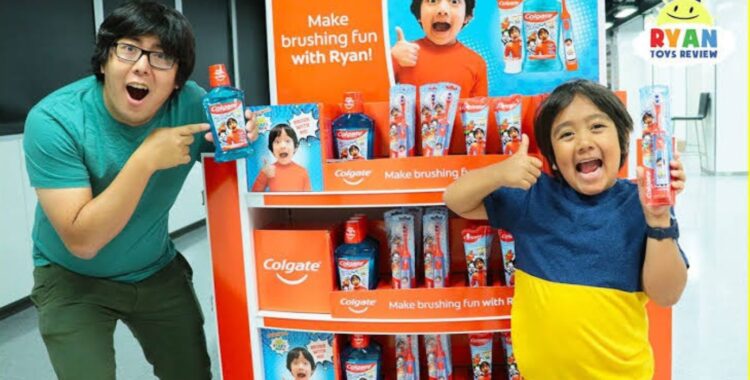 Ryan Kaji is much more than an entertainer and has grown into an entrepreneur over the years. Understanding the importance of tooth health amongst his peers, Kaji released a like of toothpaste and toothbrushes. Kaji's products can be found at Walmart stores and other major stores. While the product lines have his name on them, as a minor, his parents oversee every aspect of the business.
6. Ryan Kaji's Last Name Isn't Kaji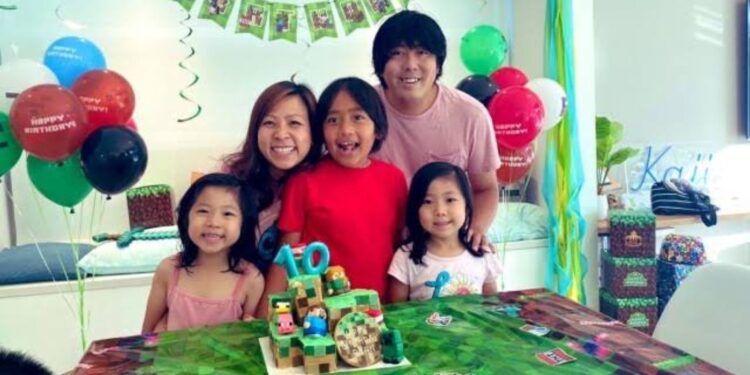 Ryan Kaji was a kid when the channel started. To help protect his and the family's privacy, Kaji's parents thought it best to replace their last name with a stage name. Kaji's real last name is Guan. However, Kaji's channel has attracted many subscribers and is more popular with the stage name. While their real last name is no longer a secret, don't expect to see a name change any time soon.
7. Ryan Kaji's Mom Was Once Convicted Of A Crime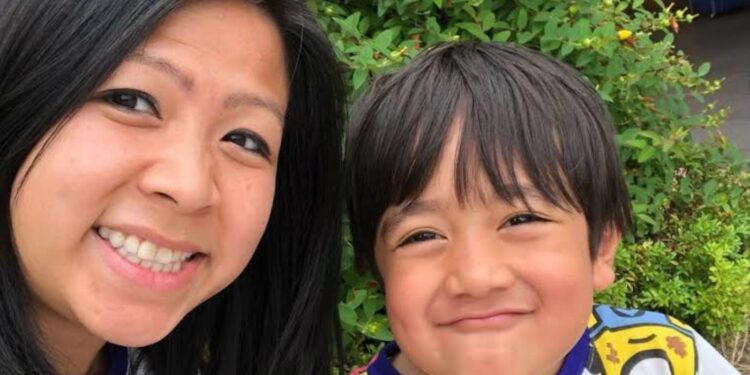 The Guan's are a wealthy family, thanks to Ryan Kaji's successful YouTube channel. However, this has not always been the case for his mom, Loann. Criminal records show that she was living under the name Kieu-Loann Thi Nguyen. On June 28, 2002, she was arrested for shoplifting at an Ameda Mall in Houston, Texas. She had taken less than $100 worth of clothing from a JC Penney department store without paying for them. She was sentenced to 40 hours of community service as punishment for the offense. Whatever her reason for shoplifting, it's one mistake she hoped to leave in the past.
8. Ryan Kaji's Mom Was Sentenced To Prison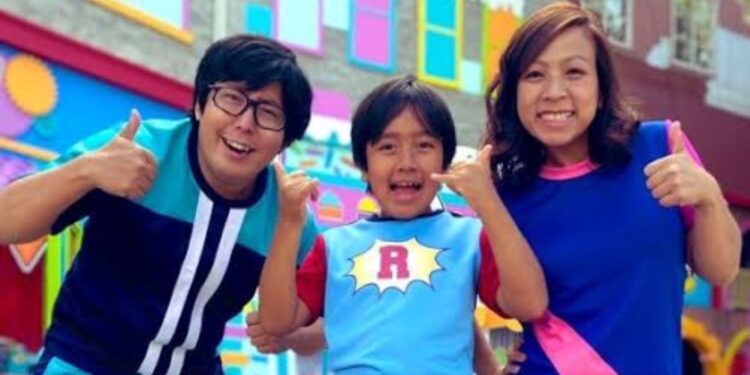 Ryan Kaji's mother, Loann, would have gotten off with just the 40 hours of community service. However, she breached the probation order. Loann was given a 60-day prison sentence for breaching the probation order in 2003. Luckily, Loann ended up serving 30 days at Houston's Harris County jail.
9. Ryan Kaji's Parents Are Professionals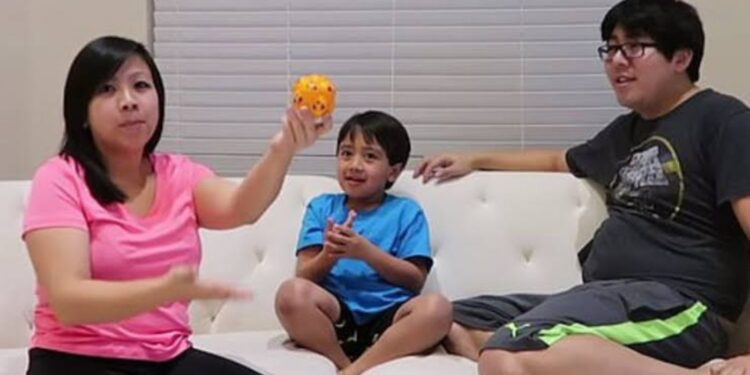 Ryan Kaji's mother attended Lubbock's Texas Tech University. She became a chemistry teacher at the high school level. Her husband, Shion, is Ryan's biological father. Shion and Loann are married, and he is a structural engineer. They tied the knot in 2013. Ryan was born in 2011, two years before his parents' marriage.
10. Ryan Kaji Started Ryan Toys Review in 2015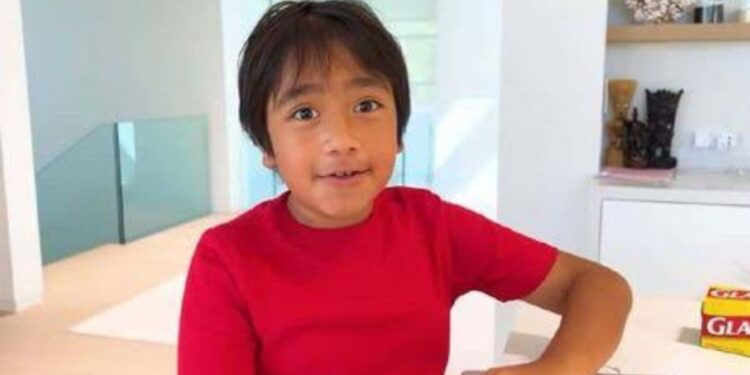 When Ryan Kaji's mother launched the YouTube channel, Ryan was only four years old. As with any new venture, it took a little while for the channel to attract subscribers. When the channel gained views and millions of subscribers, the family made $1 million a month. Part of the income came from sponsors advertising on the channel. However, there was a complaint about non-disclosure of the exact number of sponsored content and revenue. This led to an investigation by the Federal Trade Commission. While the investigation was ongoing, Ryan Kaji changed the YouTube channel's name to be able to expand on its content.YouTube channel
Tell us what's wrong with this post? How could we improve it? :)
Let us improve this post!