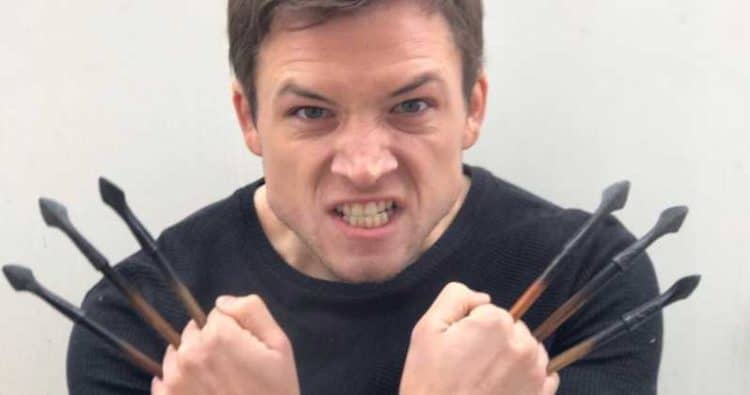 Revivals and reboots are just a part of the cinematic universe and with nine installments of the Wolverine franchise already completed, and Hugh Jackman taking his leave from the role, it begs the question of who will be next to fill those big shoes. Of all of the potential candidates for the job, there are a few who stand out, and one in particular. Speculation has been high on Taron Egerton who has had previous experience working with Hugh Jackman. Here is what we know about the situation so far. Finding a suitable replacement for Wolverine James Howlett Logan has been portrayed by Hugh Jackman for the span of 9 films and the 2017 film "Logan" was his finale in the role. For many fans, it will be tough to find another who could come close to fulfilling the role, particularly for those dyed in the wool Jackman fans, but it's something that is inevitable as there will be new generations coming up who will adapt to a new actor filling the role of the hero, and just as time marches on, it brings the need for adaptation as change is the one constant we can all depend upon.
Taron Egerton as Wolverine: Rumor or fact?
There have been quite a few rumors circulating about Taron Egerton and whether or not he will become the next Wolverine in the Marvel Comic Universe films. It's assumed that because Taron played the part of Jackman's protege in the movie "Eddie the Eagle" that he would make a good choice, and perhaps even receive a little mentorship in the role if cast in a revival. Fans are weighing in with their opinions but it's always best to go to the source if you want the real scoop for separating fact from fiction.
What Egerton has to say about it
Egerton himself spoke out about the rumors at the ACE Comic-Con held in Chicago. He made a statement that included "I've never felt like a Wolverine sort of guy." While some fans got the gist of the content which indicates that he's "baffled" by the Logan character, although he admits it's interesting, there was really nothing in the statement that would lead one to believe that he's considering the role at this time. He did go on to say that in a few years this could change. He did leave the door open to playing the character, but the conversation was a bit vague and non-committal.
Egerton has gone a little deeper into the conversation
It seems that Taron has been hit with questions about the possibility of taking on the role of Wolverine from all sides and it's currently a preoccupation of fans who would love to see that happen. In another interview, Egerton stated that the rumors and speculations about him tackling the role of Wolverine were unfounded. He confirmed that he's a big fan of he Wolverine franchise films, like most of the population, but he was unsure about what started the rumors and it definitely wasn't him. He did go on to say that he was flattered by it though. He did say that he thinks that he would be better suited to play the part of other characters.
The rumors will continue
There are a few theories circulating about Egerton's denial of considering the role of Wolverine. One of them is that he is in secret negotiations about an upcoming deal, but there is really nothing concrete to base this assumption on. Is it wishful thinking, or is there really something to it? In the past, there has been that type of misdirection from actors considering the move to a big role because producers love having the element of surprise to build the suspense and get people thinking about a new film that is on the horizon. This is very much a part of the marketing game that is commonly played, but does it apply in this case? Only time will tell. We can't totally disregard the fact that Egerton did say that there are some roles in the MCU that he would "love to play." The speculation is continuing to evolve and it's difficult to tell which direction the franchise will take next and who will be cast in the role. It would be interesting to know where the rumor first started, but this is information that simply is not known. Even Taron Egerton says he has no idea who started the rumors and what they are based on, but it's a topic that is going to continue until we hear news of a reboot and get a little more information about the casting call and who's signing up for the auditions.
Final thoughts
Taron Egerton would no doubt make a great new Wolverine, and it's plausible that Hugh Jackman would be available to give him some tips along with way. Although it's doubtful that he's tied up in secret negotiations about appearing in the role anytime soon, he did mention that a few years down the road there is bound to be some activity from Hollywood on the matter. It's likely that there will be another revival of Wolverine by the MCU, but there has been no confirmation one way or the other about it. Egerton claims no knowledge about it and he did make a few attempts to clarify the fact that he didn't start the rumors and that he's not at this time considering taking on the role of Wolverine. He ventured that there are other characters he would be best suited for. In general, people believe what they want to and they only hear the words that support their beliefs, so regardless of what he says in public interviews, the rumors will continue until another Wolverine film is cast and someone is cast in the role.