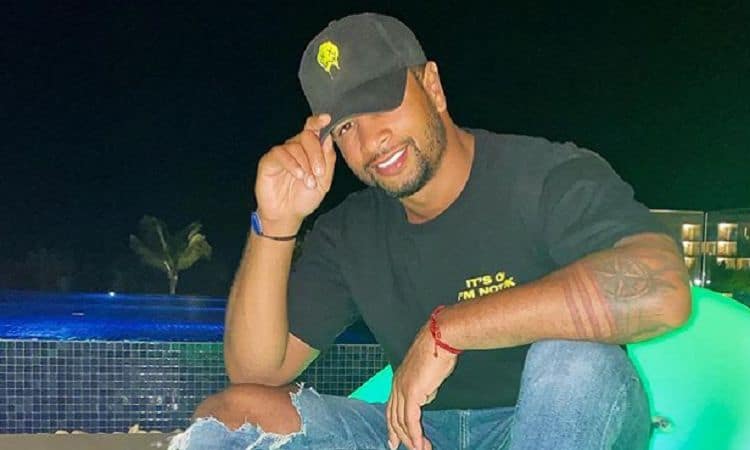 MTV fans everywhere are probably familiar with the name Nelson Thomas. Since first appearing on season three of Are You the One? Nelson has become a fixture on MTV. He has appeared in four of the network's shows including Ex on The Beach and an episode of Teen Mom that focused on Cory Wharton. Most notably, though, Nelson has competed in 5 seasons of The Challenge and is set to be a cast member of the current season which takes place in Prague. With his combination of good looks and charisma, Nelson has became a fan favorite. However, his athleticism and determination have also made him fierce competition for his co-stars. Continue reading for 10 things you didn't know about Nelson Thomas.
1. He Grew Up In Poverty
Nelson Thomas was born and raised in a rough neighborhood in Inglewood, CA where he was surrounded by povery and crime. Nelson told MTV, "I came from poverty, I didn't think I was going to college. I fought every day. I did not give up, and I turned my life around." Despite the hurdles he's had to overcome, Nelson feels that his challenges have made him a stronger person.
2. He Was On An Episode Of American Crime
Reality TV may be what Nelson Thomas is best-known for at the moment, but his ultimate goal is to be an actor. During an interview, Thomas shared that he has been acting since he was 16 and that he is still waiting for his big break. He was credited for an appearance as a background in an episode of the series, American Crime. However, in the interview, he says that he's also appeared in shows like Friday Night Lights.
3. His Ex-Girlfriend Claims He Is Toxic
Gossip sites couldn't get enough when Nelson Thomas and former Bad Girls Club cast member, Angela Babicz, started dating. The two met while filming Ex on the Beach and began an on again/off again relationship. Babicz accused Nelson of being toxic and the couple eventually appeared on an episode of Dr. Phil to try to work through their differences. Although things seemed to be looking up for the couple, they parted ways — seemingly for good — in March 2020.
4. He Was Arrested For Theft
In 2018, Nelson Thomas opened about his past after being arrested for class B theft. Thomas said the charge happened 5 years before his arrest and was the result of a "mistake" and that he ultimately decided to turn himself in. He continued, "The truth is that I've made many mistakes in the past. I've lived a beautiful, interesting, and at some times, hard life. When I think back to five years ago I remember how much I struggled and sacrificed to be successful."
5. He Wasn't A Fan Of Reality TV
Reality TV is such a part big part of today's entertainment landscape that you can find a reality TV show on almost every network. However, before becoming a reality TV star himself, Nelson Thomas wasn't a huge fan. He claims that he didn't even know who Farrah Abraham was when the two first began filming Ex on the Beach together.
6. He's A YouTuber
Nelson Thomas loves being in front of the camera so much that when the MTV cameras stop rolling, he starts rolling one of his own. Nelson started a YouTube channel at the beginning of 2017. He's uploaded a handful of videos since that time and he earned 2,500 subscribers.
7. He Would Never Appear On Dating Naked
Reality TV offers a wide spectrum of entertainment. Somewhere on the far end is the VH1 series, Dating Naked, which aired from 2014 to 2016. As the name suggests, contestants on the show are were tasked with going on dates while naked. When asked if there was one reality show he would never do, Nelson Thomas didn't hesitate to say Dating Naked.
8. He's Worked With Jerry Springer
When it comes to daytime TV drama, Jerry Springer is a legend. But The Jerry Springer Show isn't the only project the talk show host has worked on. Springer hosted a show called Baggage on The Game Show Network. Nelson was a contestant and won the show which brought him to the attention of MTV's casting directors.
9. He Used To Work At A Strip Club
Nelson Thomas is a self proclaimed hustler who does what he has to do to secure the bag. Long before he was gracing TV screens, Nelson worked at a strip club in Texas called Yellow Rose. Nelson had a variety of roles in the club including working the door, being a bartender, and cleaning up bottles.
10. He's Gotten Botox
Being on TV comes with a lot pressure to constantly look as good as possible. Nelson Thomas is trying to hold on to his youthful appearance for as long as possible. Towards the end of last year, Nelson and his then girlfriend, Angela, took a trip to New York City so he could try Botox. Nelson got injections in his face.