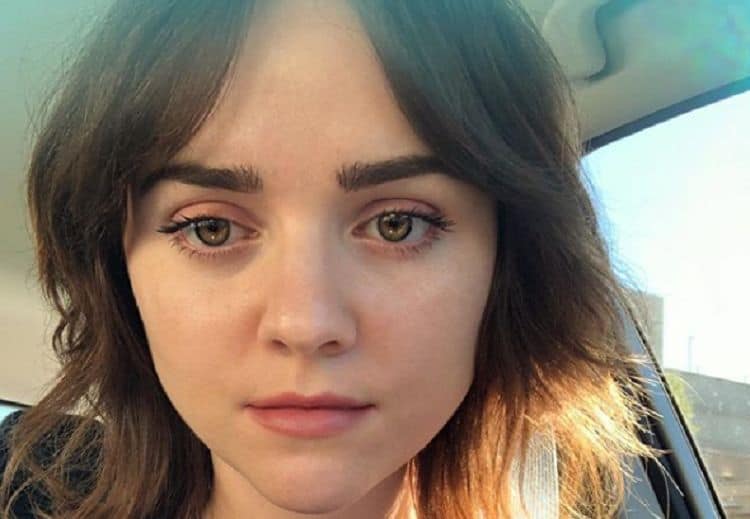 Tara Lynne Barr is an American actress who is best-known for her role in the TV show Casual. Most recently she can be seen as Young Janice in Dispatches From Elsewhere. Here are ten things about her that you may not know.
1. She Was Born In Orange County
She was born in Orange County in California. She has an elder sister named Erin and they were both raised in this county. When they were growing up their parents both worked for the Southern California Edison Company. As they worked long hours, they enrolled their daughters at a Boys and Girls Club in Huntington Valley. She may not have considered becoming an actor if it were not for attending this club.
2. Her Sister Was The First To Become Interested In Acting
She only really became interested in acting after seeing her sister act in a stage performance at the Huntington Valley club. Seeing her sister acting inspired Tara to get involved with the theater club, and it soon became apparent that she had a natural talent for acting. She enjoyed acting on stage but wanted to progress further by acting in films and TV shows. She has always been grateful for the support that the club gave her in her career and according to Wikipedia she has returned to the club as a presenter at several functions.
3. Her First TV Role Was In Joan Of Arcadia
Her first TV role was in the second season of Joan Of Arcadia. It was only a small part and the character she played was not even given a name. She was just listed in the credits as Jumping Rope Girl. The experience that she gained on this show would have been very useful and so it was a part that was definitely worth taking.
4. She Starred In A Number Of Popular Kids Shows
While she was still in school, she had a guest role in several kids TV shows. These included Zoey 101, The Suite Life Of Zack and Cody and Drake & Josh. She did enjoy the experience of working on these shows, but decided that acting should take a back seat for a time, while she concentrated on school. This was something of a gamble as she was just starting to gain regular work but it did turn out to be something that paid off. She was able to pick up where she left off in terms of her acting after she had finished school.
5. She Had A Main Role In The Movie God Bless America
Her feature film debut came in the independent movie God Bless America. She accepted this role after graduating from high school, after she had taken a break from acting for a few years. This is still one of the roles for which she is best-known. The character of Roxy, a teenage girl who goes on a killing spree with an older man was unlike anything she had ever played before. She received critical acclaim for this role and Married Biography report that she was nominated for a Young Artist Award in the Best Performance In A Feature Film category.
6. She Worked With Bobcat Goldthwaite Again In 2018
She got the chance to work with Bobcat Goldthwaite, the director of God Bless America, again in 2018. She appeared in one episode of his Misfits & Monsters series. The program is described as an anthology of stories that are all told in different genres. The show is a commentary on what Goldthwaite sees as the morality problems in America in the same way as the movie was. Tara played a journalist named Regina Bailey who tried to prove that a car salesman running for president was actually a real monster.
7. She Has Provided Her Voice For Several LA Theater Works Productions
She has always enjoyed the theater and has recorded a number of productions for LA Theater Works. This organization helps to make theater more accessible to everyone by making audio recordings of plays available. This includes recordings of plays as they are performed live as well as those that are read directly from the script by actors. It was the latter type of recording that Tara performed. She has worked on several of these productions including A Midsummer Nights Dream and The Liar by Corneille.
8. She Has A Love Of Music
As well as acting, she also has a real interest in music. Her biography on IMDB states that she taught herself how to play guitar. She would also like to learn how to play the bass guitar at some point in the future. At the moment it seems as if she is concentrating on her acting career and so it does not appear that she has any immediate plans to release any music. There may be opportunities further down the line for her to incorporate her music into her acting career.
9. She Currently Lives In Los Angeles
When she was younger, she sometimes found traveling between Orange County and LA for auditions and filming quite difficult. When she moved out of her parents home she made the decision to move to LA. She felt that this was the right thing to do for her career and it has certainly made her life a lot easier. Living in LA also means that it is far easier to get to auditions and so the chances of her finding regular work should also increase.
10. She Plays A Younger Version Of Sally Field In Dispatches From Elsewhere
In her latest project, Dispatches From Elsewhere, she plays the younger version of Sally Field's character, Janice. Being involved in this show has given her the chance to work with a number of established actors, Sally Field being one of these. Other stars of the show include Jason Segel, Richard E. Grant and Andre Benjamin. Being able to work with these older, more experienced actors is an opportunity that she is sure to learn something from.
Tell us what's wrong with this post? How could we improve it? :)
Let us improve this post!