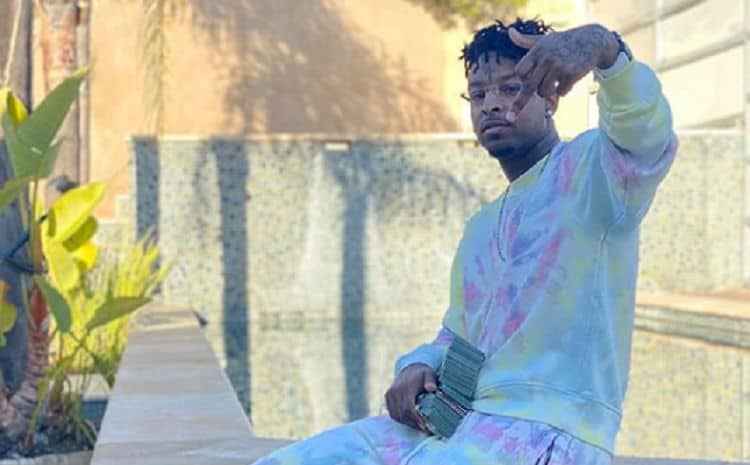 21 Savage is the stage name of Shayaa Bin Abraham-Joseph, an American rapper who comes from the city of Atlanta in the state of Georgia. Primarily, he was known for a couple of mixtapes as well as a couple of EPs before he released his debut album ISSA in 2017.
Here are five things that you may or may not have known about 21 Savage:
Practices Ifá
21 Savage is a practitioner of Ifá, which is the traditional religion of the Yoruba people who can still be found in southwestern Nigeria and its surroundings. As such, it is too complicated to be summed up in a few sentences, though it is interesting to note that it is often considered to be monotheistic in nature. Regardless, some people might be more familiar with the Yoruba religion than they might have expected because it contributed much to a wide range of Afro-American religions.
His Face Tattoo Is Meant to Honor His Brother
People who have seen a picture of 21 Savage might have noticed the tattoo of a dagger positioned between his eyes. Originally, he had intended to get matching tattoos with his brother Quantivayus on the space between their thumbs and their index fingers. However, Quantivayus decided to do his own thing, which resulted in the tattoo of a dagger on his face. When his brother was killed in a shooting, 21 Savage decided to honor him by getting a similar tattoo on his face.
His Stage Name Comes from an Instagram Name
21 Savage's stage name started out as an Instagram name. He used 21 because 21 was the name of his gang when he was growing up. Meanwhile, he chose savage because of a whim, which stuck. As a result, when he chose a stage name, his Instagram name was a natural choice.
Kicked Out of Schools in the DeKalb County School District
When he was a child, 21 Savage was kicked out of the schools in the DeKalb County School District because he had brought a gun to school. In an interview, he claimed that he had brought the gun to school because a group of kids had been threatening to fight him. Whatever the case, he went on to attend school in the Atlanta Metropolitan area for a time before he started getting into trouble, which culminated in him being sent to a youth detention center.
Has a Feud with Tyga
At the moment, 21 Savage is in an ongoing feud with the rapper Tyga. The whole series of events started when 21 Savage posted a photo of Tyga's girlfriend Kylie Jenner on his Instagram account with the emoji with the heart eyes. Later, when someone asked about what he thought of Kylie Jenner, he responded, "I'll tear that." Soon enough, this resulted in a diss called "No Heart" from Tyga, thus kicking off the subsequent chain of events. It remains to be seen what will happen from this point on, but for the time being, it is raising both of their profiles.