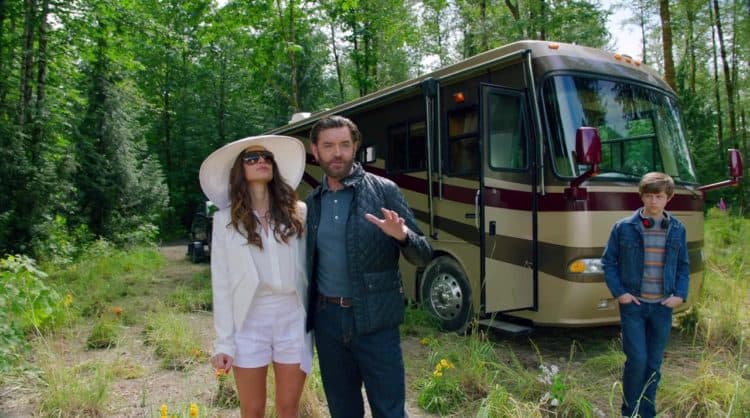 We have seen time and time again a great deal of actors and actresses making their debut in the nation in terms of their careers and their talents in the entertainment industry. Many international actors are finding their niche in film projects and other projects that are making their way across borders, and into the hearts of fans everywhere. One such actress that we are beginning to hear more about is that of Thaila Ayala, a Brazilian actress who is just making her mark in the United States and in Hollywood. Because she is just making her way to the top, there is still much to be known about the starlet, and that's why we are here. We are going to count down the top five things that you may not know about Thaila Ayala, so let's get to our list!
All Of Her Work Has Been On The Silver Screen
Although she has made a movie or two, these projects were also made for television. Thaila Ayala actually made her debut in the industry working and making guest appearances on various soap operas, including that of "Malhacao", which was released in her native country.
She Has Lived In Various Places
The native Brazilian actress was born in Presedente Prudente, Sao Paulo in 1986 (she is 31 years old). However, Thaila Ayala has also lived in many other countries throughout her lifetime thus far, including Thailand, Chile, and Mexico.
United States Debut
She just recently made her debut on the western side of the world, and this was for the 2017 film (made for television) entitled "Woody Woodpecker". She played the role of Vanessa, and also worked with other actors including Eric Bausa and Timothy Omundson.
Her Faith
It was revealed that in August of 2016, Thaila Ayala actually converted to Protestantism from her original faith. During this conversion, Ayala was baptized at the Igreja Pentecostal Anabatista to affirm her faith fully.
Her Short Marriage
Thaila Ayala has been married one time before. The actress married her then husband and also actor Paulo Vihena back in November of 2011. However, the couple eventually split in 2013, just two years after their marriage. They have been separated ever since, but there is no word as to whether their divorce is finalized.
Although it seems as though her career is just beginning, especially in the more western areas and regions of the world, we are seeing so much potential in the entertainment industry for this beautiful Brazilian actress. It is clear to see that Thaila Ayala has a lot to show the world when it comes to her talent and her poise as an actress, and we can only hope for greater things from her as the years go on. We have officially ended our list of the top five things that you might not have known about Thaila Ayala, and we hope that this has inspired you to check out some more of her previous work and other projects that she has been in since beginning her career in 2006.
Tell us what's wrong with this post? How could we improve it? :)
Let us improve this post!