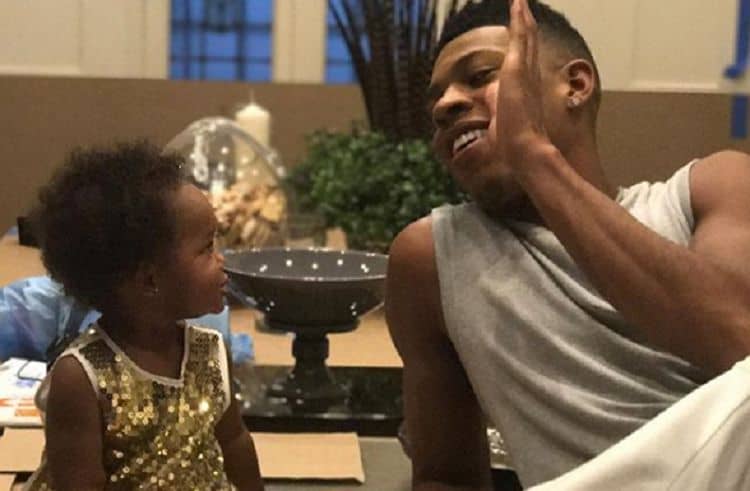 Bryshere Y. Gray is a rapper and actor who is better known as Yazz or Yazz the Greatest. He was born in Arkansas on November 28, 1993, and began his career in 2015. This was when he landed the role of Hakeem Lyon in the musical drama television series 'Empire', and it is for this role which he is best-known. Another role for which he is known is Michael Bivins in 'The New Edition Story', the 2017 BET miniseries. Despite being well-known by fans of 'Empire', there are many things that people still do not know about him. Here are 10 interesting facts that you probably didn't know about Bryshere Y. Gray.
1. He is Taking Sensible Steps to Plan for His Future
Although he is enjoying his acting and music careers, Bryshere Y. Gray has decided to keep his options open and prepare for the future if his career in entertainment comes to an end. He wants to study at USC and to double-major in business and theater. If he decided to quit acting in the future, this course would give him the foundation he needed to get into business instead.
2. He Was Once Almost Homeless
Life is good for Bryshere Y. Gray right now, but that has not always been the case as he has gone through some very low periods. According to E-online, he was once almost homeless. Prior to landing his role in 'Empire', Gray was living in Philadelphia and he was completely broke. He was about to get evicted from his partner. His fortune changed when he landed the audition to play Hakeem. Thankfully, his life is very different now.
3. He Loves Sports and Keeping Fit
Bryshere Y. Gray is a keen sports fan and he loves keeping fit. When he was a student at Overbrook High School in Philadelphia, he played football. However, he suffered an injury when he was 16 and switched to music. Now, he enjoys sports more as a spectator and he is a fan of the Seattle Seahawks. Gray is also a fan of tennis and his favorite athlete is Serena Williams. He is still quite athletic himself and claims that he can do a full hour and a half of crunches, pull-ups, and push-ups.
4. He is Passionate About Food
One of the things that Gray enjoys doing in his spare time is cooking and that he is a good cook. According to Yahoo!, his favorite meal to cook is tilapia. He also loves to eat Caribbean food because of the love and passion that goes into creating their dishes. One food that he cannot stand is mushrooms. At school, cooking was his favorite lesson, although he also loved science.
5. Gray Has Tried His Hand at Modeling
Although he is best known for his acting and musical talents, Bryshere Y. Gray is clearly a very attractive man. Therefore, it makes sense that he has tried his hand at modeling. The Urban Daily says that at the 2015 Mercedes-Benz Fashion Week, Bryshere Y. Gray walked in Naomi Campbell's 'Fashion for Relief'. Gray has expressed no interest in modeling as a career, but it is always good to have another option to fall back on, and he certainly has the looks for this role.
6. He Earned Money as a Street Performer
In his teens, Gray put his talents to good use by earning money as a street performer. He did this so that he could help his single mother to afford their living expenses as they were suffering from financial hardship. IN a strange twist of fate, it was working as a street performer that united him with his manager Charlie Mack.
7. Gray Has Performed at Several Musical Festivals
Best known for his acting, Gray is also a talented singer and rapper. This has led to him performing at several music festivals. These have included the Made in America Festival, Power 99FM's Powerhouse concert, and The Roots' Picnic Festival. Furthermore, he has also performed as the opening act for other rappers, including 2Chainz and Fabolous. This has helped raise his profile as a rapper.
8. He Has a Personal Net Worth of $2 Million
Due to the success of his acting career, Bryshere Y. Gray is already a millionaire. In fact, sources estimate that he has a personal net worth of $2 million. As he has so many talents and is still in the early years of his career, he has the potential to significantly increase his personal net worth in the years to come.
9. He is Signed to Columbia Records as a Solo Artist
As a rapper, Gray is signed to Columbia Records. He intends to release music as a solo artist in the future. To date, his only work is providing vocals on the Empire soundtrack albums for seasons one and two. On the 'empire Season 1 OST', which was released in 2015, he provides vocals for three of the tracks.IN the 2016 album 'Empire Season 2 Volume 2′, he features in two of the tracks.
10. He Had an Unusual Audition for Empire
When auditioning for the role of Hakeem in 'Empire', the producers asked Gray to do something rather unusual. He had already undergone a face-to-face audition, but executive producer Brian Grazer wanted to see him one more time before signing him to the series. Instead of making him come back for a second face-to-face audition, he asked the young actor. to do his second audition via Facetime. Gray was then asked to rap into his iPhone. The audition must have impressed Grazer because he gave him the role. However, conducting an audition on Facetime wasn't ideal for Grazer at that time as he had recently had an accident while doing martial arts and had a black eye.Empire
Tell us what's wrong with this post? How could we improve it? :)
Let us improve this post!