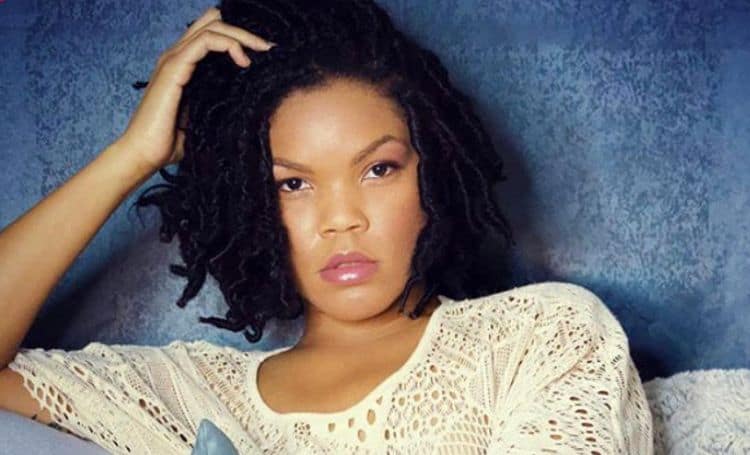 Rita Rucker is an actress and activist based in Los Angeles, CA. Once she graduated with a bachelor's degree in Film and Video from Georgia State University, Rucker landed her first recurring role as Chante in BET's Being Mary Jane, starring Gabrielle Union. Shortly thereafter, she was accepted into UCLA's Professional Program in Acting for the Camera where she honed her craft while filming her co-star role of Delores in the hit series Snowfall on FX. Most recently, she can be seen on Lena Waithe's new BET Series Twenties and next she will be starring in an independent film Lost Girls: Angie's Story about child trafficking. She regularly volunteers with Artists for Change, an LA-based non-profit focused on shining a light on the growing issue of child trafficking. Rita's star is undeniably on the rise, so we wanted to get to know a bit more about her.
1. Rita is a self-described "cat person"
She owns a calico cat named Faith.
2. She's a Gemini
Rita was born on June 18, 1992. Gemini's belong to the Air element of the zodiac (along with Libra and Aquarius). Air signs are smart, sharp and speedy; they THINK more than they feel, or do. However, Gemini's are criticized for being two-faced…but Rita doesn't seem that way to us.
3. Rita loves to travel
Rita has traveled to various countries, most recently Hungary, Austria, and South Korea.
4. She's a former clarinet player
Rita used to play clarinet back in high school, but she says she was really poor at playing the instrument. In high school, she was part of the marching band and says she never fully learned to read music so she would pretend to play on game days. LOL!
5. Rita is a vegan
She says she's been plant-based for over 10 years, adding that animals are friends and not food.
6. Rita barely sleeps
Well … she sleeps somewhat. She told us that she only needs 4 hours of sleep to feel refreshed. No need to rub it in, we all wish we had those genes!
7. She was celibate for almost 5 years
The dating game is hard, what can we say?
8. She is from Morrow, Georgia
Morrow, Georgia is a small town located in Clayton County, Georgia. The town is only 15 minutes outside the city of Atlanta, Georgia.
9. Rita got her start in theatre
Rucker has had her eyes set on the limelight since age nine. She got her start performing in plays such as Once on this Island and Annie on the stage of Clayton County Performing Arts Center in her hometown of Morrow, Georgia.
10. Rita is an activist for human trafficking
Rita regularly volunteers with the LA-based non-profit Artists for Change, whose mission is to create high impact film, television, and multimedia projects to inspire individuals, organizations, and communities to bring about positive social change. She collaborated with the charity on the new movie she stars in titled Lost Girls: Angie's Story.
Tell us what's wrong with this post? How could we improve it? :)
Let us improve this post!