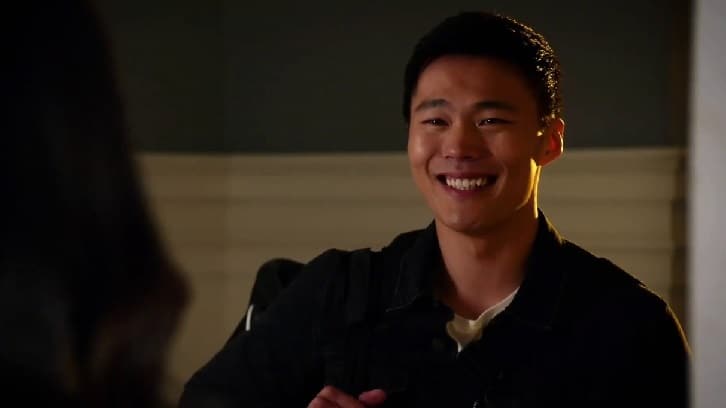 John Harlan Kim doesn't have the longest list of acting credits, but the roles he has had have been very consistent. Since beginning his career nearly a decade ago, John has landed several recurring and regular TV roles He is most well-known for his roles in shows like 9-1-1 and Pandora. John has established himself as a talented and hard working actor who is capable of moving between genres and roles with ease. As season two of Pandora gets underway, John's fans are looking forward to seeing another run of stellar performances from him and the rest of the case. Keep reading for 10 things you didn't know about John Harlan Kim.
1. He's From Australia
John was born in Melbourne, Australia, however, his family's roots are in Korea. He is very proud of the two cultures that have come together to make him the person he is today. It's unclear whether or not he still lives in Australia or if he's relocated to the United States.
2. He Believes In The Importance Of Representation
Roles for people of color have a history of being very limited. As an Asian actor, John understands how important it is for people to be able to watch a TV or movie and see people who look like them. In an interview with Asian Crush, he said, " it's a big deal, and it's for kids like that that we love doing what we do because for a lot of people, TV and film is a second education. I'm getting a little worked up talking about it. It's just so important, I think they're slowly getting there, regarding race, gender, and sexual orientation I think it's finally making the right turn. Not just Avengers, this guy has nobody to point at and set an example for him."
3. He Grew Up Playing Sports
John isn't the type of actor who knew he wanted to act since he was a little kid. When he was younger, he was more focused on being an athlete. He grew up playing several sports including tennis, basketball, and Australian football. Although he didn't continue to play sports competitively into adulthood, he still loves to stay active.
4. He Loves To Surf
John enjoys living his life to the fullest, and for him that means getting out and enjoying the things that really get his adrenaline pumping. He is a very adventurous person who loves to try new things. Surfing is one of the things he really likes to do in his free time.
5. He Wasn't Familiar With Noah Wylie Prior To The Librarians
ER fans everywhere are going to find this hard to believe, but John wasn't familiar with Noah Wylie's work prior to the two of them working together on the TV series The Librarians. In fact, John hadn't even seen the movie before being cast for the role. However, after landing the part he went back and watched the movie and some of Noah Wylie's work.
6. He Isn't Very Active On Social Media
As someone who is young, good looking, and talented John has all of the makings of a successful social media star. However, he hasn't dedicated too much time into building a following on any social media platforms. He has accounts on Twitter and Instagram, but he only posts occasionally.
7. He Loves Going To Comic Con
As one of the main characters of a sci-fi series, John has become a hit among the comic con community. Since being on the show, he has attended several Comic Con events and told Cultured Vultures, "I honestly wish I had gotten into the comic con circuit a lot sooner now. There were many fun things and it's like a big fun carnival. I couldn't believe it."
8. He Loves Candy
John has a huge sweet tooth and he loves to eat candy and KitKats are his favorite. During an interview with Fandom Spotlite, he revealed that he loves candy so much that when he was younger he stole a KitKat. He followed up by saying that he did end up returning the candy bar.
9. He Would Love To Work With Dustin Hoffman
John has already gotten to work with some great people in his career, and he has his sights set on adding more people to the list. While talking to Fandom Spotlite, he shared that Dustin Hoffman is at the top of his list of people he hopes to work with in the future.
10. He's Loved Acting Since He Was A Teenager
He may not have fallen in love with acting when he was a child, but it didn't take him too long to realize that acting was what he wanted to do. He discovered his love for acting when he was in high school. When he was around 17-years-old he got his first on screen role in the film The Pacific.