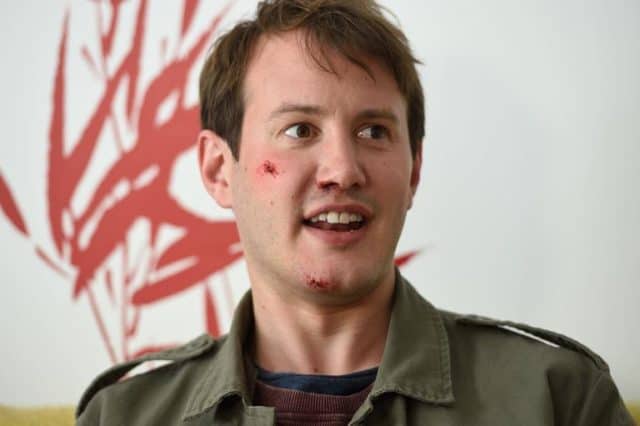 Jonny Sweet is a comedian, writer, and actor who was bornin1985 in Nottingham. Sweet attended Nottingham High School a local independent school, before attending Pembroke College, Cambridge, where he read English. When Sweet graduated college, he got an internship with Endemol UK. Sweet is now establishing a career in comedy and television and was also the winner of the Edinburgh Comedy Award for best newcomer. Sweet is particularly well-known for comedic sketches in which he plays posh characters, especially in 'Mostly About Arthur'. Here are five more things you didn't know about Jonny Sweet.
1. Jonny Sweet Was a Member of Footlights
During his time at Pembroke College, Cambridge, Sweet was a member of Footlights. This was a general name used for Cambridge University Footlights Dramatic Club. While a member of this club, Simon Bird was president and Sweet was vice president. Jonny Sweet also met his future writing partner, Joe Thomas, at this time and Thomas was the secretary for the club. Simon Bird is best-known for playing Will McKenzie in the comedy series 'The Inbetweeners' and Adam Goodman in 'Friday Night Dinner'. Joe Tomas is best-known for playing Simon Cooperin 'The Inbetweeners' and Kingsley Owenin 'Fresh Meat'.
2. Sweet Nearly Practiced Law
Sweet is an extremely intelligent and determined man who achieved a First in English when he graduated from Pembroke College, Cambridge. As Sweet was so academically successful, it was believed he would follow his father into a law career. However, Jonny decided that this wasn't a good career path for him and opted to go down the entertainment route instead.
3. Sweet Once Shared a Flat with Simon Bird and Joe Thomas
When Sweet, Bird, and Thomas graduated from university,the trio shared a flat with each other. It was during this period that the three young men tried to establish their careers in television and comedy. They have remained firm friends and worked together since then.
4. Sweet is a Member of a Sketch Group Called 'The House of Windsor'
Sweet is writing partners with Joe Thomas and Simon Bird, his friends from university. Together they form a sketch group called 'The House of Windsor'. They created a show for the Edinburgh Festival called 'The Meeting', which was met with high critical acclaim. They are now collaborating on several projects for both television and film. They have written a period sitcom called 'Chickens'. This comedy tells of three World War 1 conscientious objectors. Starring Barry Humphries, this sitcom was broadcast on Sky One.
5. Jonny Sweet Has a Radio Show
Sweet has also recorded two series of a sitcom called 'Hard to Tell' for Radio 4. This comedy is about a couple who do not speak to each other. His love interest is played by Charlotte Ritchie. For the role he played in this, Sweet was nominated for Best Breakthrough Artist at the British Comedy Awards,2013. Steve Delaney and Tom Basden were also nominated for this award. However, the award went to Adam Hills who is best-known for his presenting role on a talk show called 'The Last Leg'.
Tell us what's wrong with this post? How could we improve it? :)
Let us improve this post!