Artist Kelly Little-Kuehnert of K&K Custom Miniature Creations made this amazing miniature model of The Addams Family house for a client. The house took about a year to creat and "too many hours to count." Check it out!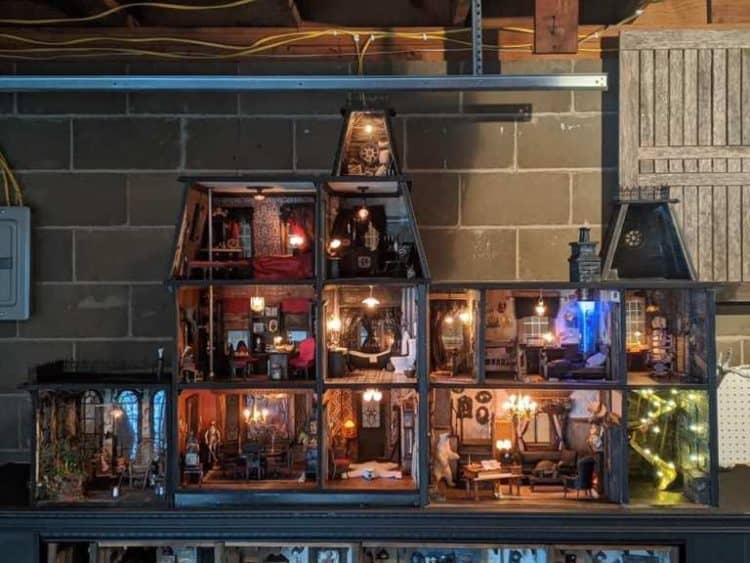 Just looking inside this thing you can already see the kind of detail that was put into the making of this house and how dedicated the creator was to getting everything just right as they'd seen it in the movie. Looking at each room in turn is absolutely necessary since otherwise one might miss out on a couple of details here and there that were painstakingly added, and to be fair missing out on anything wouldn't be a good idea since obviously there are big rooms missing here and there, but the scope and size of this house is nothing less than impressive.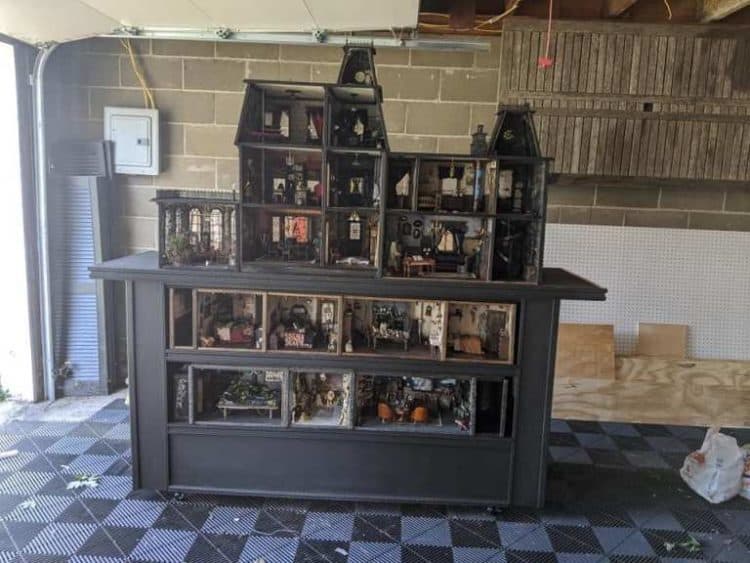 Just thinking of how long this had to take and how many times the creator might have had to start something over is insane, but also highly impressive since it indicates a good attention to detail and a desire to get things as accurate as possible. One thing about it though, the creator must have been taking from the TV shows as well since there are rooms that we don't get to see in the movies that are pretty intriguing.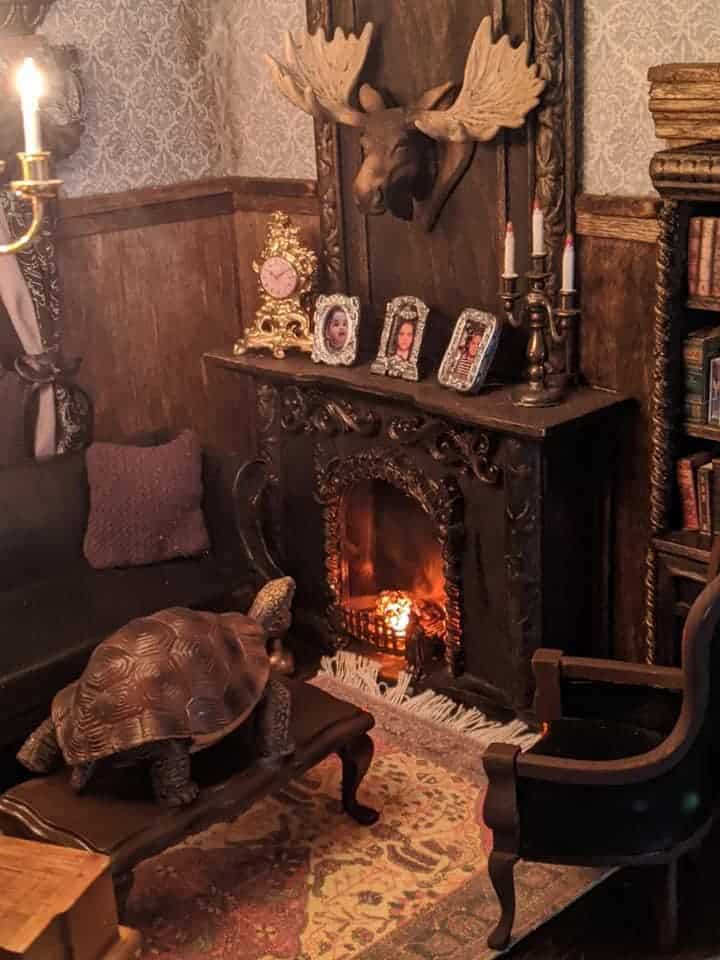 The one thing that's obvious is that we won't get to see every room to scale since otherwise this family room or living room, whatever one wants to call it, would be enormous if anyone remembers from the first movie.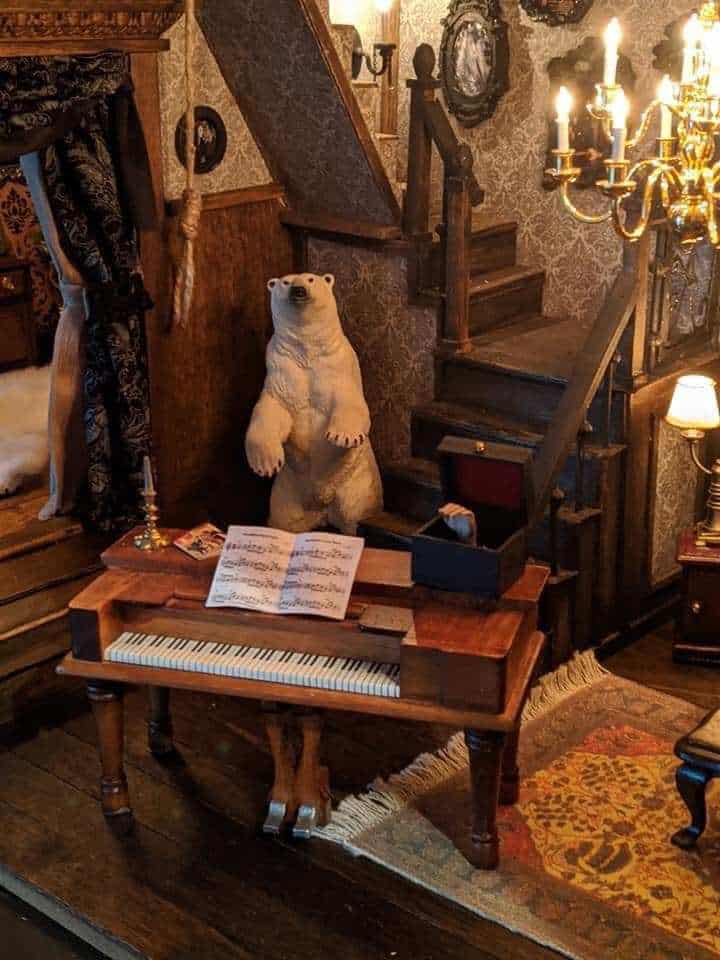 That's quite the steep flight of stairs, and the detail on the piano is simply amazing. It's enough to wonder though if the creator cut corners a bit and was able to find certain statues that could be used for the house since quite honestly the polar bear is a popular animal and there are plenty of places to find such items. It's just a thought really, nothing to take away from the overall creation.
This is enough to make a person laugh as the slide that Gomez and Fester took to reach the vault was kind of intense and pretty funny in the movie. But at the same time just think of how great it would be if the creator could have somehow made everything to scale, meaning the fact that the slide would lead to the dock far beneath the house where the gondola awaited them and the trek through the underworld-like setting. It would be a lot of work and nearly impossible no doubt, but it's a fantasy at least, and the creator did a great job of bringing that memory back with this room.
We don't really get to see the bathroom in the movies but at the very least this is a spot where one could envision Gomez and Morticia at least spending some time. To be honest though their personal hygiene was never really brought up during the movies.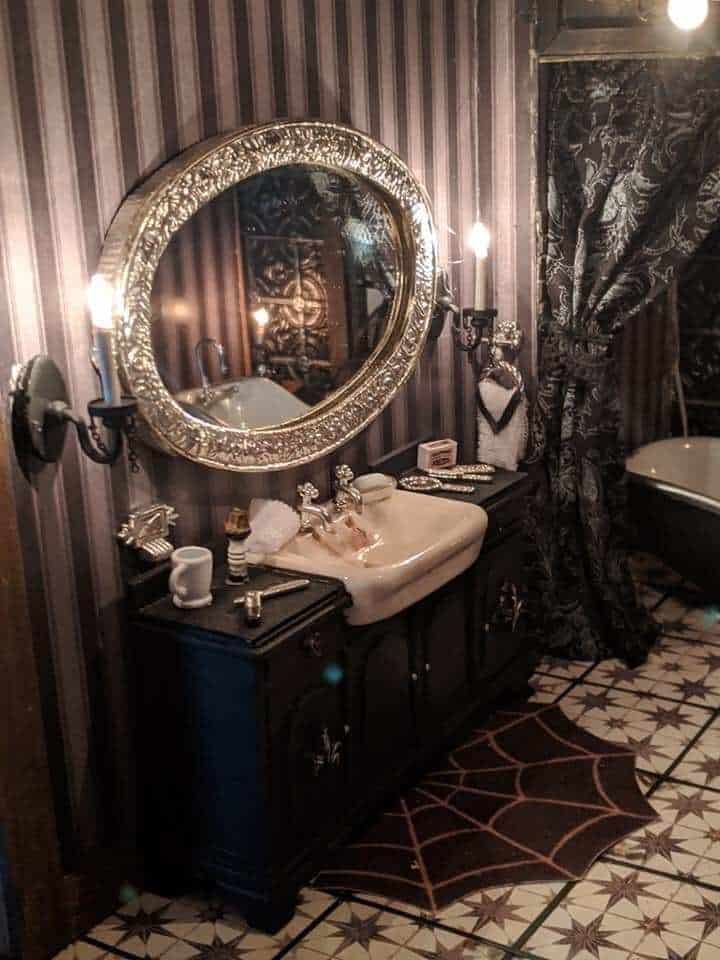 Obviously the creator still felt it was needed to bring this element into the overall creation since it works perfectly and the ability to bring it all together is just great.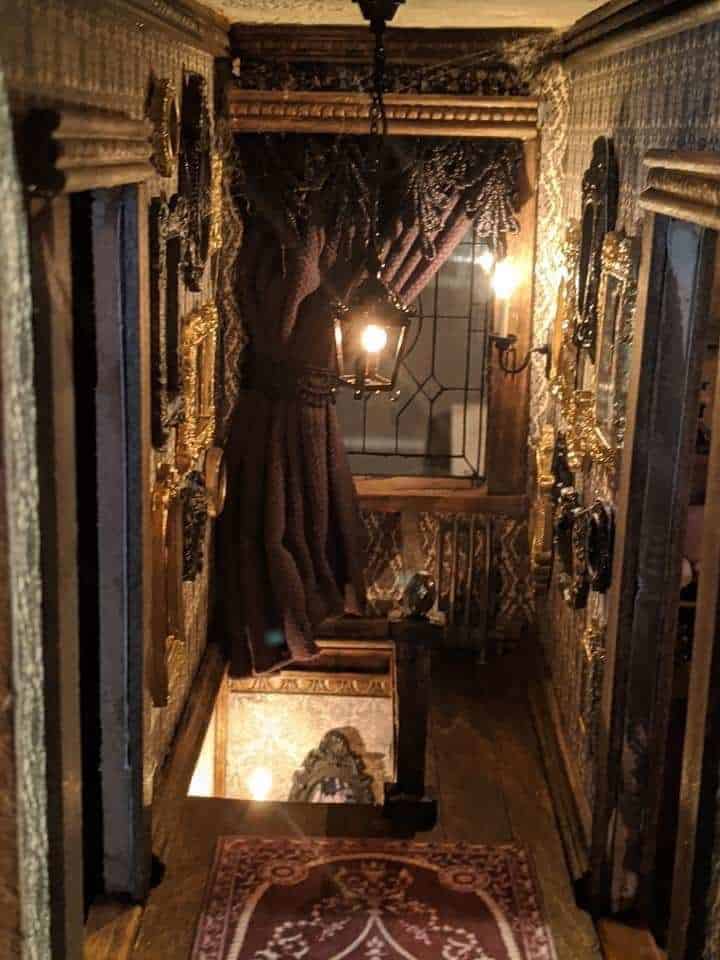 Almost every part of the Addams' house is foreboding in some way but it also plays together in a manner that is absolutely great since it highlights the oddness of the family and how they revel in the fact that they are outcasts.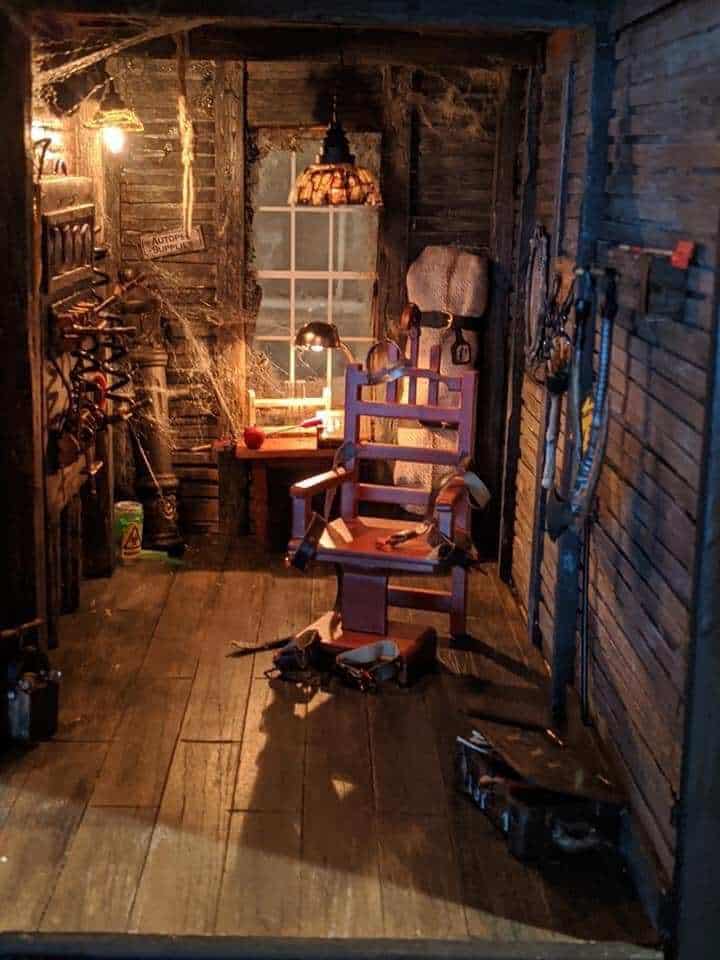 One has to wonder just how many times the Addams' have died or killed each other over the years, or if they're that tough that they can possibly resist any and all damage. Remember, Wednesday was allowed to electrocute Pugsley at one point, and it was enough to light up the whole room.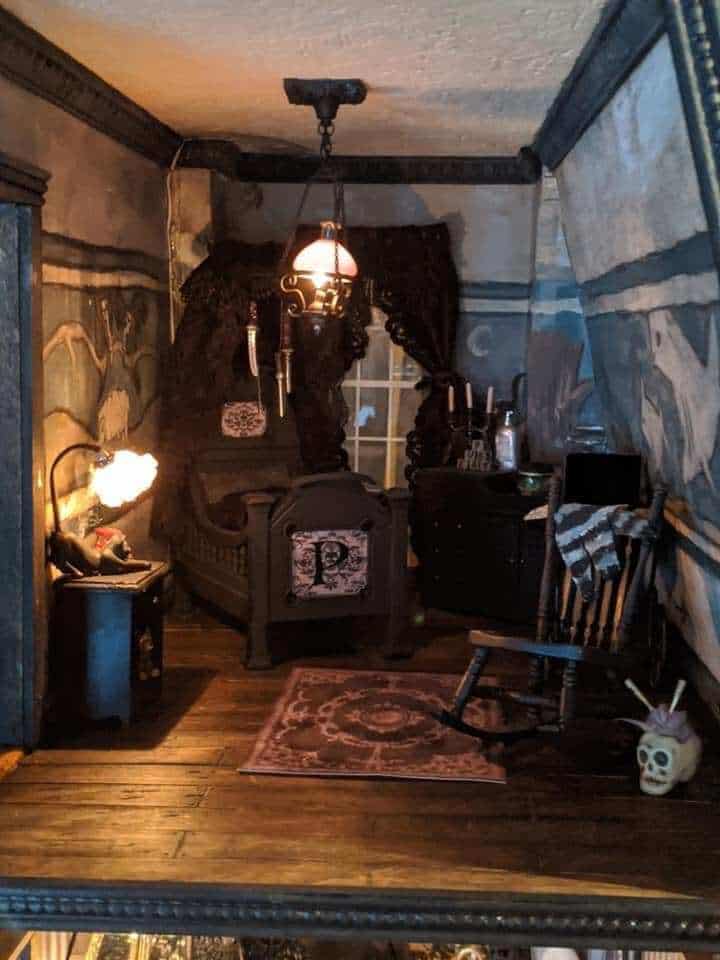 This is young Pubert's room without a doubt thanks to the crib with the giant P on it and the murals painted on the walls to indicate as much. Plus, the mobile made out of knives was a good indication since Pubert has already made it clear that the crib can't hold him.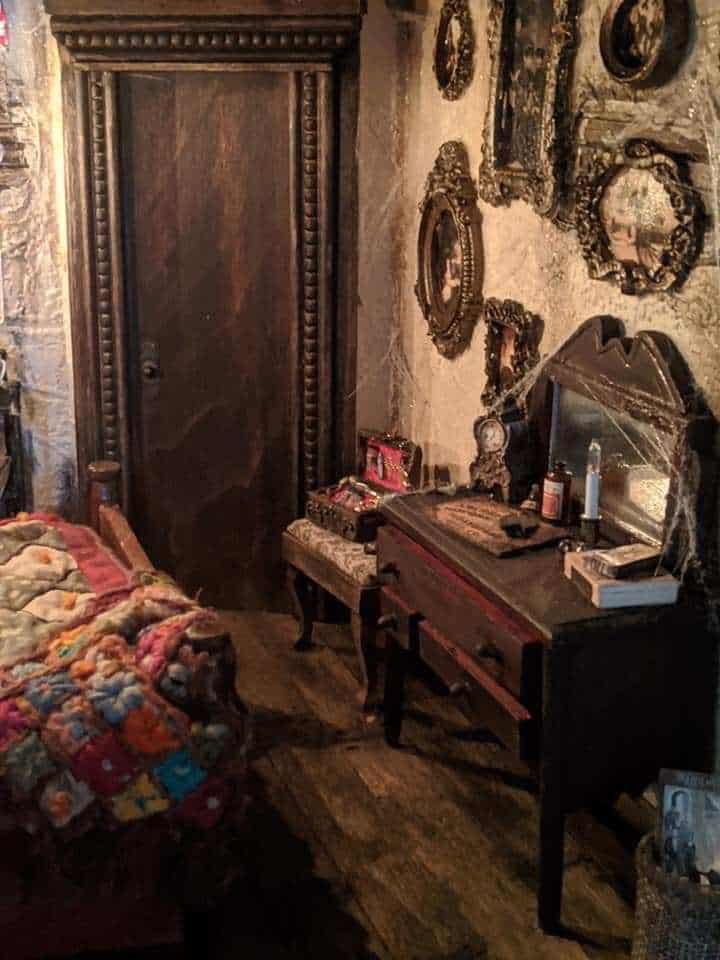 Some folks would see cobwebs and think of getting a broom, while the Addams' would think it looks like home. Fester's room is perhaps one of the oddest in the house, but then Fester was always an oddball to be sure.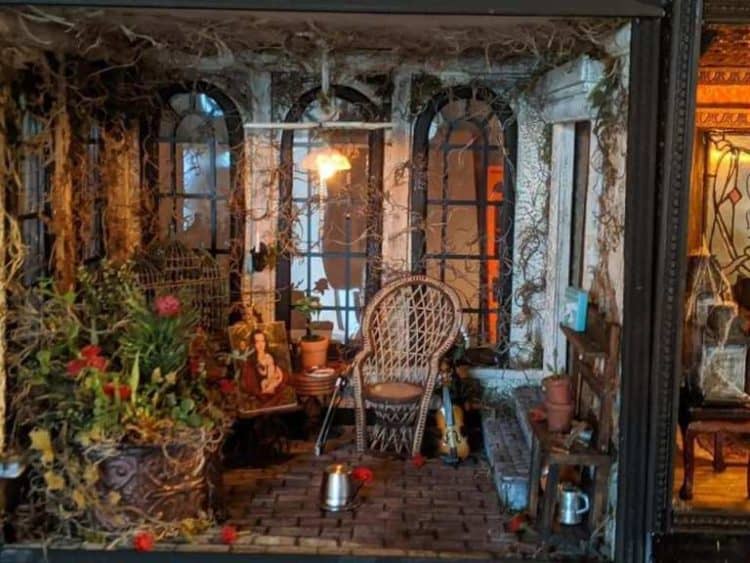 Morticia certainly had a way with plants didn't she? For someone that was so dark in demeanor and yet sweet and smooth as silk, she was kind of an odd character when it came to her personal quirks and interests. But it definitely made her a bit more interesting.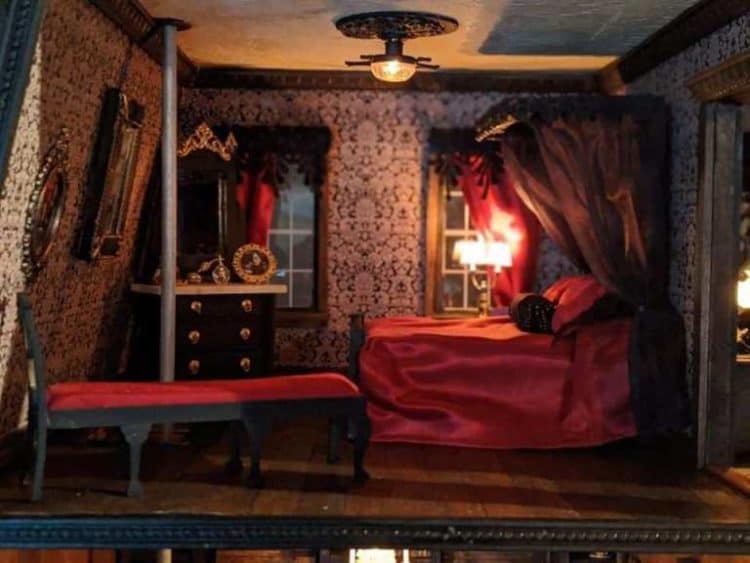 A night spent with Morticia and Gomez might traumatize a lot of people simply going by what was said in the first movie, as Morticia told him that he frightened her and she wanted him to do it again. True love? Yep. Truly odd? Oh yeah.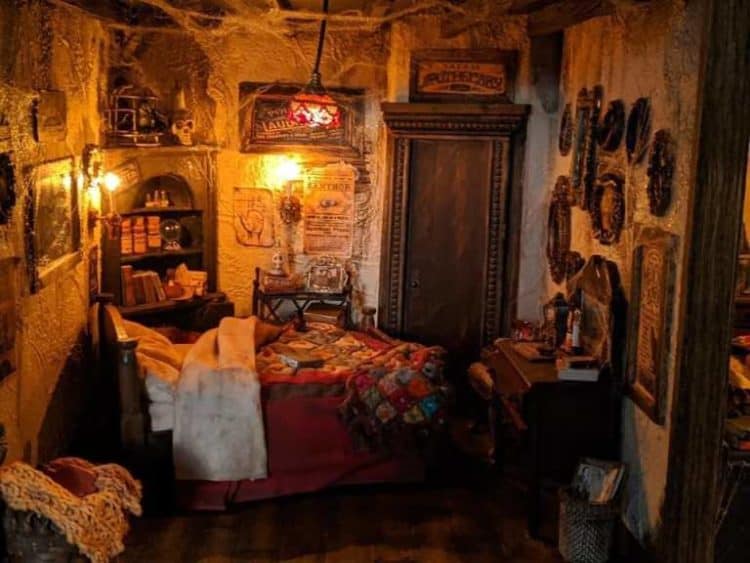 Strangely enough, Fester's room looks like the most teenager-esque room in the house as it just feels cluttered somehow and the bed is broken down just like he likes it. The creator obviously has quite the eye and didn't miss anything here.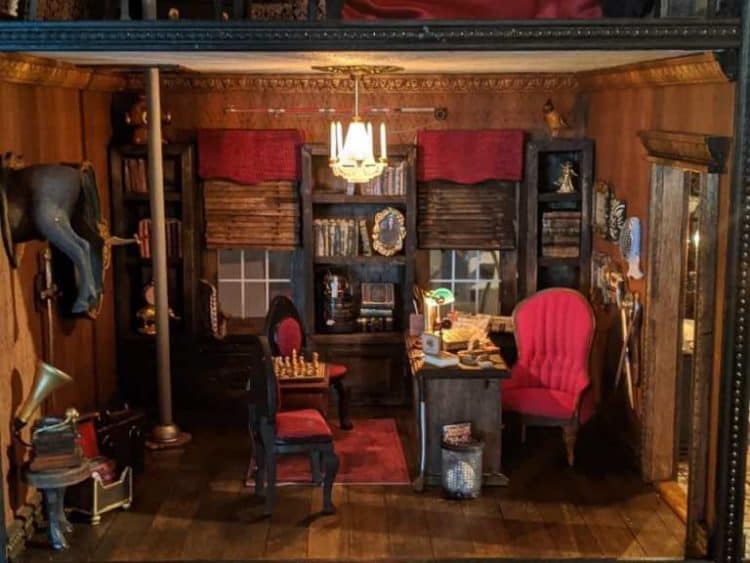 It's interesting to think of how much time Gomez might have spent in his office and what he actually did besides working on his swordplay and the ability to backflip so easily into a chair and everything else that didn't appear to have a practical application.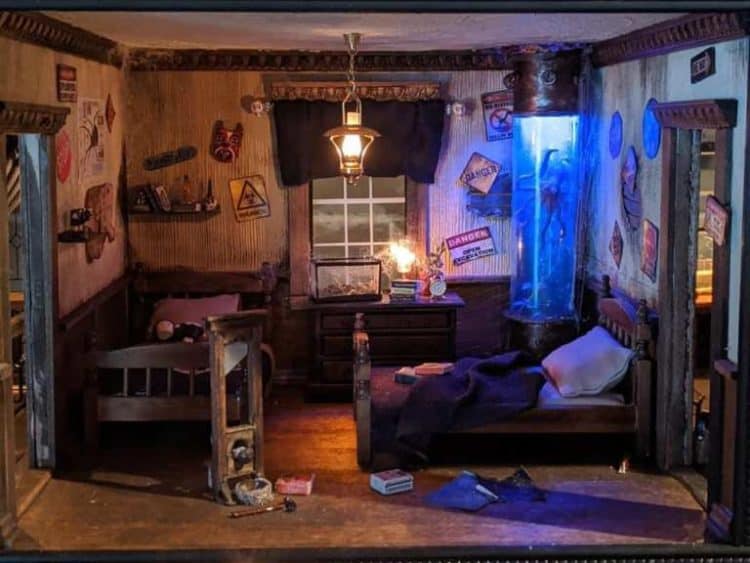 This makes sense when it comes to being Pugsley and Wednesday's room since not only do they have a perfect night light, but it's fairly messy and says 'kid' all over it in its own way.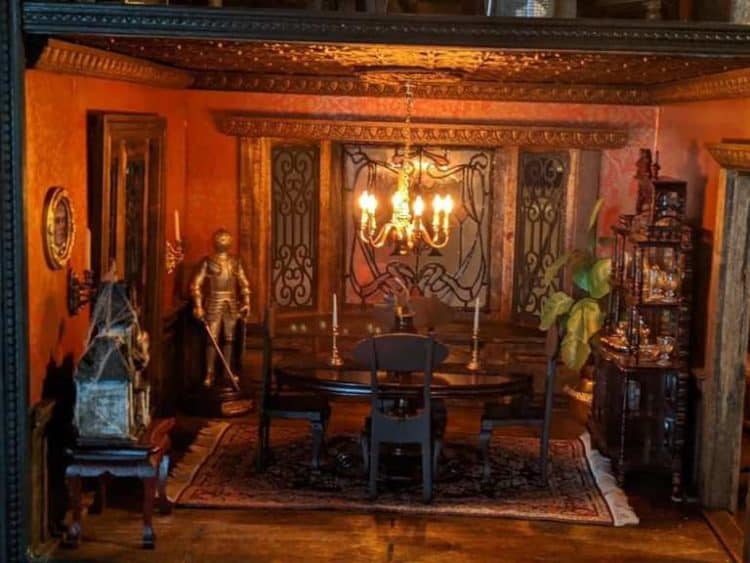 It would be great if all these rooms could be done to scale, but again I can't knock it since the creator of this house did such an awesome job and it's enough to think of how long this took, not to mention the cost of materials.