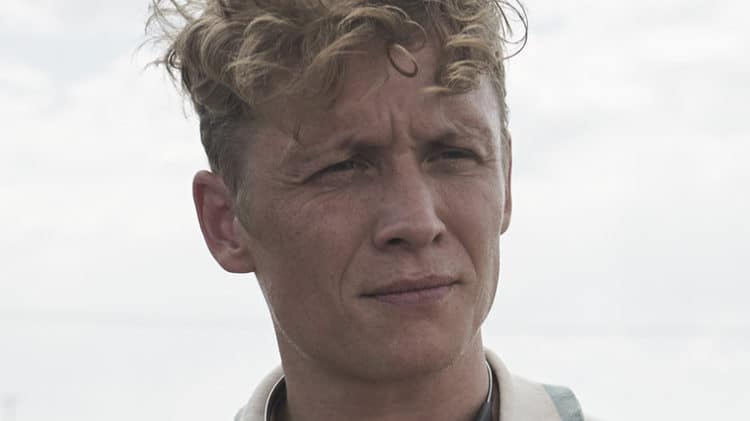 Being known all over the world is something that almost every actor dreams of. For Matthias Schweighöfer, that dream has officially become a reality. Born and raised in Germany, Matthias has loved acting for almost as long as he can remember. He began his professional career more than 25 years ago, and he has been lighting up screens ever since. His natural talent mixed with versatility and worth ethic has made him one of the most promising stars from his country. Over the years, he's gotten the chance to work with some of the biggest names in the industry, and now he's becoming one of them. Here are 10 things you didn't know about Matthias Schweighöfer.
1. He Comes From An Acting Family
Matthias has been around acting for his entire life. Both of his parents have had successful acting careers in German theater and they often brought Matthias to the theater with him when he was younger. As a result, he began his acting career on stage but has since started to focus primarily on on-screen work.
2. He's Inspired By Some Hollywood Legends
Despite being born around the German entertainment industry, some of Matthias' biggest influences are some of Hollywood's brightest stars. During an interview with Square Mile, Matthias said, "My biggest inspirations are Al Pacino, Steven Spielberg, Martin Scorsese and Johnny Depp."
3. He Dropped Out Of Drama School
Like many actors, Matthias decided that formal acting training should be a part of his journey. Matthias attended Ernst Busch Academy of Dramatic Arts, one of the most well-known acting schools in Berlin. However, he decided to leave after just one year to begin building his career. The decision may have seemed like a risky one at the time, but it's worked out very well for him.
4. He Used To Be Terrified Of Flying
Part of being an international star means having to travel to different places around the world. This used to post somewhat of a problem for Matthias because he was afraid of flying. However, Matthias was able to overcome this fear while preparing to play pilot Manfred von Richthofen in the film Red Baron.
5. He's A Poet
The world may know Matthias best as an actor, but what he really is is a lover of the arts. Even outside of acting, Matthias is a very creative person and poetry is another way that he likes to express himself. He loves to write poems, but at the moment it doesn't appear that he's published any of his work.
6. He Has Behind-The-Scenes Experience
Being on the stage and in front of the camera is what has made Matthias famous, but he also likes to tell stories from the other side. In 2011, he made his debut as a writer, director, and producer with a project called What a Man. He has worked on other movies and shows over the years and hopes to do more in the future.
7. He's A Musician
Music is something else that has always been a big part of Matthias' life, and it's also something he's put a lot of work into. Matthias is a very talented singer and he also plays the piano and the violin. He has released two albums over the years with his most recent being Hobby which was released in 2020.
8. He Loves To Stay Active
Matthias spends a good chunk of his time in front of the camera, so he likes to make sure that he's always looking his best. Needless to say, Matthias loves to keep himself in good shape. He has made exercise a regular part of his routine and that doesn't just include trips to the gym. He also likes to do things such as swimming and playing basketball.
9. He's Won Several Awards
In the entertainment industry, a person's career is always measured by the number of major awards they've won. By that metric, Matthias' career has been tremendously successful. He has already won several awards including a Bambi Award and a Jupiter Award. In 2011, he was even named GQ Man of the Year. If he continues to perform at the rate he's been going, there's no doubt that there will be a lot more awards in his future.
10. He Enjoys Dancing
Matthias schedule has been jam-packed lately, but he loves to let loose every once in a while and dancing is one of his favorite ways to do it. While talking to Square Mile, Matthias joked, "I'm a great dancer! They call me the Justin Timberlake of Germany… Maybe not."
Tell us what's wrong with this post? How could we improve it? :)
Let us improve this post!