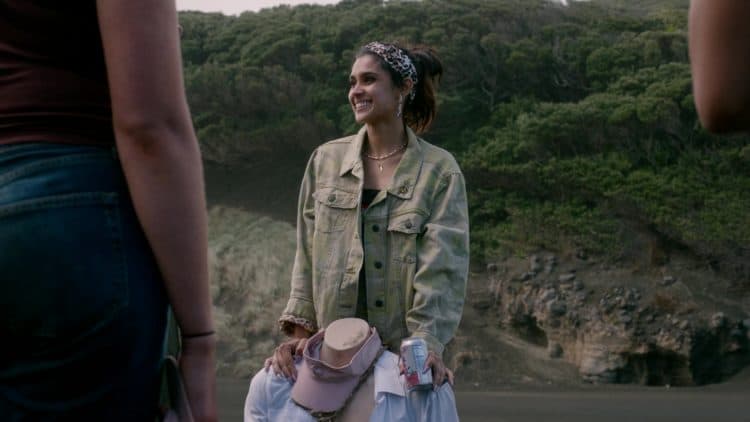 Sophia Taylor Ali's journey through the professional acting world hasn't always been smooth sailing. However, despite the ups and downs, she's always managed to keep moving forward. Her perseverance has really started to pay off over the last several years and she's become a fixture on TV. Many viewers will remember her from her role as Dr. Dahlia Qadri in Grey's Anatomy. The recurring role was groundbreaking because it was the first time a Muslim physician was portrayed in the series. Recently, Sophia has also been getting a lot of attention for her role in the new Amazon Prime series, The Wilds. Additionally, she has some projects in the works that are sure to keep her on the radar for years to come. Keep reading for 10 things you didn't know about Sophia Taylor Ali.
1. She Is A Muslim
Sophia's portrayal of Dr. Qadri wasn't entirely fictitious. She is Muslim in real life and her faith is very important to her. She was thankful for the opportunity to portray such a well-rounded Muslim character in Grey's Anatomy and she hopes to continue to be able to provide positive representation for other people. During an interview with Elle Magazine she said, " Someone who wears a hijab, who's Muslim, is gonna have crushes and qualms between her beliefs and desires. I feel like not making that an issue is so cool. It's opening [viewers'] eyes to that type of person."
2. She Is Always Loved To Perform
From an early age it was clear that Sophia loved to entertain people. It didn't take long for the people around her to realize that she was pretty good at it. Acting quickly became the perfect way for her to express her love of performing and she knew she wanted to take it seriously.
3. Her Sisters Were Also Actors
Sophia isn't the only person in the Ali family who fell in love with performing. Her younger siblings, Kamran and Shan have also had professional acting careers. However, both if their careers were very brief and they have not made any on screen appearances since 2009 and 2008 respectively.
4. She Is A Writer
Performing isn't the only part of the entertainment industry that Sophia loves. She made her debut as a writer in 2019 with the short film, How's the World Treating You? We haven't found any information on whether or not she wants to do more writing in the future, but many fans would love it if she did.
5. She Is A Frequent Traveler
Sophia is truly a woman of the world and she loves getting the chance to visit different places and have new experiences. She has been fortunate to be in a position that has allowed her to travel far and wide. Some of the countries she's been to include New Zealand, Spain, and England.
6. She Dated Tyler Posey
In 2018, news broke that Sophia and fellow actor Tyler Posey were an item. The two appeared to have a bright future together. At the beginning of their relationship, Tyler even said that he felt Sophia was worth making some changes for. Unfortunately, however, the couple's' romance didn't last long.
7. She Loves Spending Time In Nature
Sometimes it's the simple things in life that really mean the most, and Sophia understands this. Despite the fact that she's become a well-known actor, sometimes Sophia likes to get away from it all and relax by spending time outdoors. She enjoys doing things like swimming, hiking, boating, and exploring.
8. She Was In A Music Video
Throughout her career, most people have become familiar with Sophia's work in TV shows and films, but she's also given music videos a try. In 2018, she appeared in the video for Drake Bell's song, "Honest". The video has gotten more than 2 million views on YouTube.
9. She Is A Pet Parent
Sophia doesn't have any biological children, but that doesn't mean she isn't a mother. She is a very proud pet parent to her adorable pup who has made several appearances on her Instagram account. Surprisingly, she hasn't made a separate account for her dog.
10. She Is Not Afraid To Speak Her Mind
There are lots of celebrities who like to stay away from certain topics out of fear that they will upset some of their fans. Sophia isn't that type of star, though. She has no problem speaking her mind and standing up for the things she believes in. She has been very vocal about her support for the Black Lives Matter Movement and she has also shown her support for the election of Joe Biden and Kamala Harris.