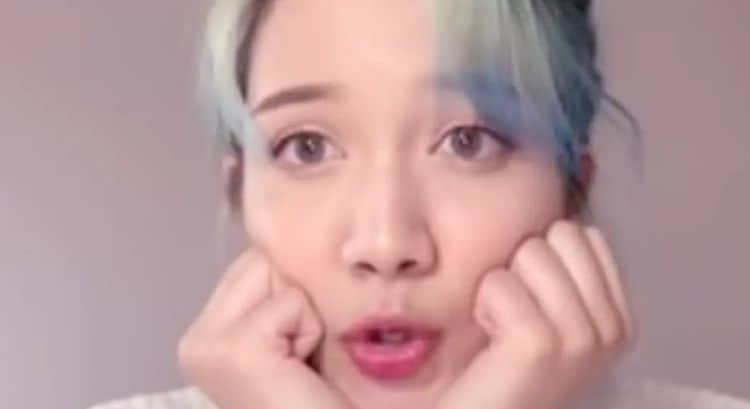 Music is one of the world only universal languages. Good music has the ability to make people feel things, even if they can't necessarily understand the words. This is something Chunseo knows from first hand experience. In the K-Pop world, the name Chunseo is one of the biggest in the business. As a member of the girl group, Kaachi, Chunseo rose to fame and became one of the most well-known artists across Asia. The talented young singer may have some big changes on the horizon, and her fans are ready for it. Keep reading for 10 thins you didn't know about Chunseo.
1. She May Have Left Kaachi
Chunseo's name has been all over the K-Pop blogs after rumors began circulating that she has chosen to leave Kaachi. Although her departure from the group hasn't been confirmed, many fans believe that she has decided to go her own way. However, Kaachi's reason for potentially wanting to leave the group is unknown. But if this is true, it likely means that Chunseo will be working on music as a solo artist.
2. Her Real Name Is Ruth
Chunseo's real name is Ruth Guillem Gomez. However, she created the name Chunseo by combining the two Korean words. Stage names are very popular in the entertainment industry. Although it's superficial, something as simple as a name could make or break your career.
3. She Was Born In Spain
When most people think of K-Pop Korea is the first place that comes to mind. However, Chunseo is not from Korea nor does she have Korean ancestry. She was born in Valencia, Spain and is half Filipino on her mother's side.
4. She's Lived In London
Although Chunseo is young, she's already had some very cool international experiences. According to K Profiles, a website dedicated to K-Pop culture, Chunseo moved to London in 2014. The site didn't specify she moved, but it looks like it was definitely a good thing for her career.
5. Her Mom Is Her Role Model
Everybody needs someone to look up to. For Chunseo, that person is her mother. Although there have been countless stories about celebrities who have let fame get in between their relationships with family members, Chunseo isn't going to let that happen. It's hard to find any information on Chunseo's mother, but she must be a very special woman to have raised such a talented and successful daughter.
6. Her Instagram Is Private
Many celebrities enjoy using social media as a way to connect with their fans. Following a celebrity on social media is almost like getting a free glimpse into their personal life. However, it looks like Chunseo has decided that she wants to limit people's access to her at the moment. Although she has an Instagram account, it is currently set to private.
7. She's Been Accused Of Cultural Appropriation
K-Pop music originated in South Korea and has become a large part of the country's culture. It goes without saying that most K-Pop artists are Korean or have Korean roots. However, that isn't the case for Chunseo and many people aren't sure how to feel about that. Chunseo has been accused of appropriating Korean culture and pretending to be something she's not.
8. She Likes Her Privacy
Lots of celebrities have expressed how tiring it is to constantly be in the spotlight. At this point, it's becoming more and more common for famous people to want more control over their personal lives. Chunseo seems to be someone who who prefers to keep her life out of the media. On top of Instagram account being private, Chunseo doesn't do very many interviews and hasn't shared many details about her life behind the scenes.
9. She Was Initially Scared To Express Her Interest In K-Pop
Since Chunseo isn't from Korea, she didn't grow up in an environment where K-Pop music was the norm. Although she began to love K-Pop as a child, she was a little nervous to express her feelings out of fear that people would make fun of her.
10. She's A Fan Of Chungha
Chungha is one of the most well-known singers in South Korea. She is only 24-years-old and has released four EPs between 2017 and 2019. She more than likely has a lot more music on the way. Chungha also appeared on a Korean reality show called Produce 101 which follows a format similar to shows like Making the Band.
Tell us what's wrong with this post? How could we improve it? :)
Let us improve this post!