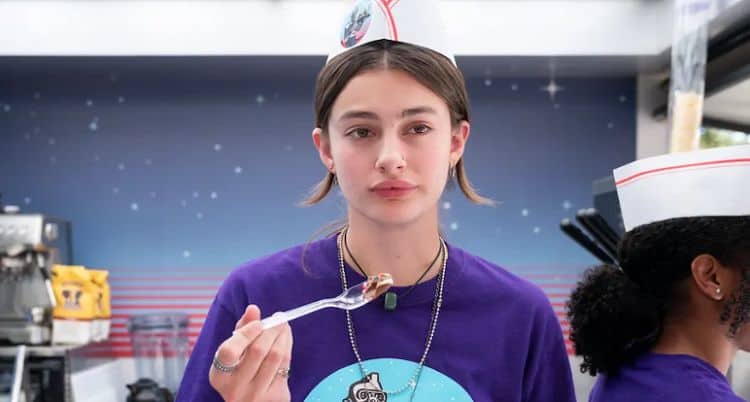 In just two yers, Diana Silvers' life has completely changed. She went from an aspiring actress to a professional one. Diana is best-known for her role in the 2019 film, Booksmart, which was directed by Olivia Wilde. In many ways, her role in the film has helped take her career to new heights. She has become recognized for her vast talents, and many people are excited to see what kinds of work she will put out in the future. Diana already has a couple other projects under her belt, and it looks like the next several years are going to be very exciting. Keep reading for 10 things you didn't know about Diana Silvers.
1. She Began Her Career As A Model
Acting is Diana's primary focus, but she began her career in entertainment as a model. Despite the success she had as a model, Diana doesn't want to be defined by her looks. Her work in modeling taught her a lot of valuable lessons that she's been able to bring into her work as an actress.
2. She Went To NYU
Diana was born and raised in California, but she relocated to the east coast to attend school at New York University. She began her college career as an actor major before switching to history. However, she says her time at NYU was "not helpful at all" so she decided to leave school after her junior year to spend more time working on her career.
3. She's A Julia Roberts Fan
If there's one actress who Diana looks up to, it's Julia Roberts. In fact, Diana says lots o people have compared her to Julia Roberts. Not only is Diana a fan of Roberts' work, but she also admires and respects the choices Roberts has made throughout her career. Other actresses Diana loves include Viola David, Glenn Close, Octavia Spencer, and Natalie Portman.
4. Her Home Burned Down
In 2017, wildfires wreaked havoc on the city of Ojai, California. Sadly, Diana's father's home was burned down in the fire. Diana was away at school at the time of the fire and came home immediately to be with her family.
5. She Wrote A Short Film
Diana is multi-talented and she loves finding new ways to express herself. One of those ways is through writing. She wrote a short film in 2019 and describes it as "two best friends make a pact to spend their last 12 hours on Earth together in their childhood hometown". Diana says she specifically enjoys writing roles that she would like to play.
6. Almost Famous Is Her Favorite Movie
For most people, picking just one favorite movie is nearly impossible. However, Diana Silvers can confidently say that Almost Famous is hers. The movie was released in 2000 and stars Patrick Fugit as a teenage boy who lands a writing job to interview an up and coming band. Diana is also a film of the TV show, The Office, and quote "can quote anything from any episode."
7. She Loves Music
When Diana needs to take a break from the acting world, she often turns to music. She describes herself as a "music nerd" and loves listening to The Rolling Stones. She also says "However many albums you need to listen to before you die, I've listened to like, three-quarters of them."
8. She's Into Photography
She may spend most of her time in front of the camera, but she also likes to get behind it. She became interested in photography during high school because a boy she had a crush on was into photography. Diana earned a spot in an AP photography class to impress him. He never liked her back, but at least she was able to pick up a new hobby.
9. She Played Tennis
Diana played tennis for several years and was a part of her high school's team. Diana told Ralph Lauren, "I started playing because I liked Maria Sharapova's dresses. My dad told me if I won a tournament, I'd get her dress. So I started playing for the incentive and eventually found a love for the game itself."
10. She Wants To Play A Superhero
Diana isn't particular interested in comic books, but she's still love to play a superhero someday. However, the hero she wants to play hasn't been created yet. She would love to be a superhero who has the power to heal people's wounds. She adds, "in the final installment, she heals the villain's soul. Because I feel like we need more of that in the world…"
Tell us what's wrong with this post? How could we improve it? :)
Let us improve this post!