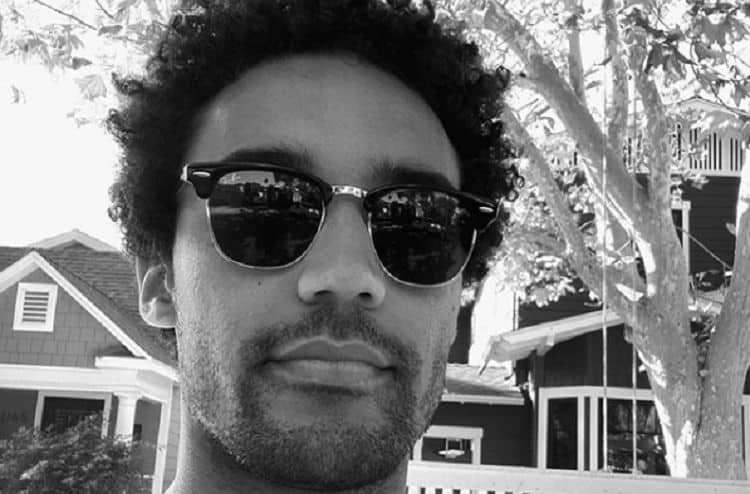 The last few years have been a bit of a whirlwind for Devon Terrell. He has gone from trying to break into the acting world to finally finding success and solid opportunities. After making his on screen debut in 2016, he followed up with a very impressive performance as Barack Obama in the Netflix original movie, Barry which focused on Obama's life as a college student. Although things have been fairly quiet for him since then, he is currently filming an upcoming series called Cursed which will debut on July 17th. The role will likely be a break out opportunity for him, and it'll give viewers a chance to see just how versatile his acting skills are. Continue reading for 10 things you didn't know about Devon Terrell.
1. He Grew Up In Australia
Devon was born in the United States, but he has spent most of his life living in Australia where he relocated with his family at a very young age. In fact, he actually speaks with an Australian accent and had to work with a voice coach to speak more like Barack Obama.
2. He Learned To Do Things With His Left Hand To Portray Obama
When an actor is portraying a real life character, it's important to get all of the details of that person down to a science. When Devon was preparing for the role of Obama, he made sure not to overlook any mannerisms or movements. He went as far as learning how to do everything with his left hand so that he could more realistically portray the former president.
3. He Is Mixed
Devon Terrell is biracial. His father is African American and his mother is British-Indian. Devon admits that being biracial caused him to have some identity issues when he was younger. During an interview, he said, "When I moved to Perth I had to change my accent and had to figure out what was going. I didn't know anyone who was Anglo-Indian and African-American so I didn't know if I was Indian or African-American. I was always shapeshifting."
4. He Supports Social Justice
Speaking out for the things you believe in isn't always an easy thing to do. This is especially true when what you have to say could put your career in jeopardy. However, Devon hasn't let that stop him from showing his support to the Black Lives Matter movement. Several of his recent posts have been in honor of black people who have lost their lives due to police violence. He also has a link in his Instagram bio that provides information on ways to help.
5. He's Not Very Into Social Media
Devon has been more active on social media as of late, but it's very clear that he isn't the type of person who really cares about social media. He has less than 4,000 followers and only has 14 total posts. However, as his career continues to grow, he will likely get more involved with social media.
6. He Studied Acting
Acting, like any other profession, requires lots of practice and hard work. Even those who are naturally talented find that it can be helpful to study the craft in a more formal way. For that reason, Devon decided to study acting at both Edith Cowan University and the National Institute of Dramatic Art.
7. He's A Private Person
Some actors really enjoy being in the spotlight, while others prefer to keep their professional lives separate from their personal lives. Devon seems to be in the second group. He hasn't shared many details about his private life. When he does so interviews, he likes to keep the focus on his career.
8. He Got Into Acting During High School
Devon isn't the kind of actor who discovered his love for acting in elementary school. Instead, he's somewhat of a late bloomer. He didn't get involved in acting until he was in high school. He told Harpers Bizarre, "I did drama in year 11 and 12 (senior year), but no one took it seriously because it was just school drama. I did drama teaching—because I always loved creating characters—for a year and my teacher said, "You're not a teacher, you're an actor. You definitely shouldn't be here." So I tried out for drama school and got in the first time. "
9. He Would Love To Play Marvin Gaye
Devon is enjoying the success he's had so far in his career, but he's also thinking ahead to the future. One of his dreams roles would be getting the chance to portray the legendary R&B singer Marvin Gaye who passed away tragically at the hands of his own father in 1984.
10. He Would Be Open To Playing Obama Again
Getting the chance to play Barack Obama has been so great for Devon's career that he says he would love to do it again. In the world of biopics, it's not common for an actor to reprise an earlier role. However, if the chance does arise, the casting directors know exactly who to call.
Tell us what's wrong with this post? How could we improve it? :)
Let us improve this post!