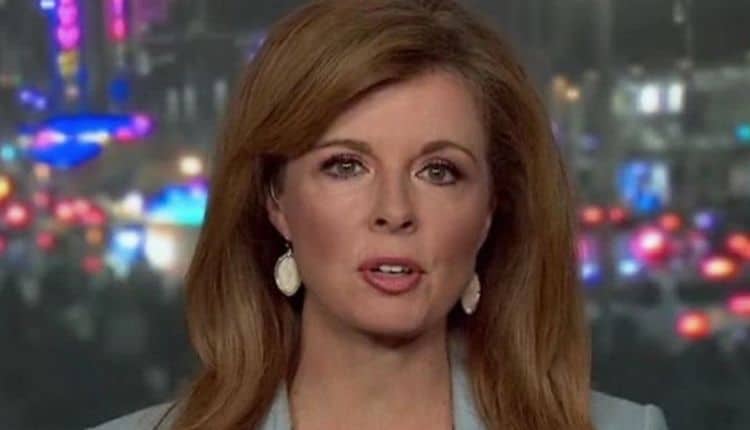 The Fox News network has no shortage of talented and capable anchors, reporters, and correspondents that have graced its screen. But just like the average American, we can't help but pick our favorites from the list. Patti Ann Browne worked for Fox News from 2000 to 2018, and she made a remarkable impact on reporting media during her time there. She has left the news industry to pursue something else, and we believe it's the right move for her in the long run. Here are 10 things you should know abut Patti Ann Browne if you don't already know.
1. She's a New Yorker
It may not have come out while she was reporting on television, but Browne is a true New Yorker. She was born on September 10, 1965 and grew up in Queens. In fact, she still lives in New York today. If you love the city, after all, there's really no point going anywhere else. The events of 9/11 happened just a day after her birthday, and it has undoubtedly impacted her–just like the rest of America–for the rest of her life.
2. She went to college in the city
She's spent almost all her life in New York, and so it comes to no surprise that Browne also went to college in the city. She attended and earned her Bachelor of Arts degree in mass communication from Fordham University. Fordham is a private research university, and Browne had an impressive experience while she was there. She served as editor of Alternative Motifs, Fordham's literary magazine. In addition, Browne also worked part-time for Newsweek Magazine for a total of four years.
3. She furthered her education in the city also
Not all journalists further their education because most of them jump into their careers right away. Since Browne had already been working for Newsweek her entire undergraduate career, it made sense for her to pursue a post-graduate degree. Browne attended and earned her Masters Degree in Communication from the New York Institute of Technology in Old Westbury, New York. She got through her post-graduate years on a full scholarship.
4. She got her start on morning radio
Every single reporter starts her career differently. For Browne, it meant doing the morning-drive reporting for a radio station in Long Island, New York. She was still living and working in the state that she loved, but we're sure that it wasn't the job of her dreams after just getting her degree. She transitioned into television by working as a night news anchor for a local program in Long Island.
5. Her first full-time job was for Fox
Browne had to leave New York in order to pursue bigger and better things. She eventually gained affiliation with the Fox network when she landed a full-time anchor/reporter position in South Bend, Indiana. At the time, it was an ABC news network channel, but it's now a Fox affiliate. She was responsible for heading the Michigan Bureau for that station. The experience helped Brown develop her career, but she didn't stay there long. The woman couldn't stay too far from her city.
6. She spent the rest of her career in New York
Browne spent several years as a general news reporter in Long Island. She spent her time out on the streets covering Nassau and Suffolk. She covered some of the most outstanding stories of her time, and she had more than her fair share of airtime. She spent some time reporting for MSNBC–many of which were unscripted breaking news. She conducted live interviews and also worked as a substitute news anchor. She officially started with Fox in 2000 and did both morning shows and night shows.
7. She has a private family life
Given the limited knowledge we have of her life, we know that she was busy pursuing her career. There's not a lot of information about her private family life. Browne prefers to keep it this way, but we do know that she's got a husband and one son named Connor, who was born prematurely weighing only 2lbs and 6oz. Browne and her family live in New York to this day without any inclination of relocating anywhere else. It's believed that Browne's husband proposed to her only after dating for 7 months.
8. She is a twin
There are only a few things we know about Browne's childhood. The first is that she's a New Yorker through and through. We also know that she's got one younger sibling, and that in fact she is a twin. Browne and her twin are identical, so there's no need to imagine how her sister would look. We also know that she survived scarlet fever when she was only 14 years old. Those stories about sum up what we know of her childhood.
9. She's a Roman Catholic
We do know that Browne attended the St. Francis Preparatory School when she was young, and her family followed the Roman Catholic faith. It's a big part of Browne's life, and it's something that's shaped the way she did her reporting as an adult. In 2012, Browne was actually inducted into the Roman Catholic Diocese of Brooklyn's Hall of Fame. The organization recognizes members of the community that have made a difference locally.
10. She was in a rock band
When she was in college, Browne was actually a vocalist for a band called Blacklist. Many people admired her voice throughout her career as a reporter, but not many know that she can actually sing. Interestingly enough, Browne left the news industry in order to pursue another lucrative career–voice acting. She is now a voice over artist, and her fans couldn't be any more excited to see what this news veteran could offer the voice over industry.
Tell us what's wrong with this post? How could we improve it? :)
Let us improve this post!