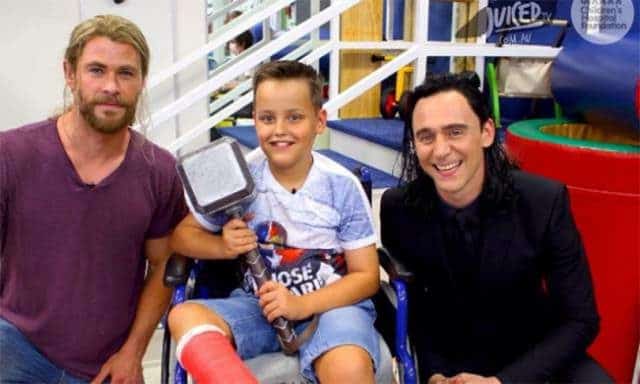 I'm not going to sit here and say that celebrities need to be the most charitable people in the world because frankly I don't know these people when the cameras aren't rolling. Ultimately what they do with their money and their time is up to them, just as its up to me what I do with my money and time. But there's a part of me that knows that if I had the profile and funds of some of these people I would certainly try and do a bit more for society and the world itself.
Don't get me wrong. There's no excuses for not doing good deeds. Doing good in the world doesn't cost a dime. Talk to someone who's lonely. Help someone up when they fall. There are endless things you can do that don't require money that provide tremendous help to those in need.
But let me just say that I appreciate celebrities who do in fact take time out of their busy schedules to help those in need and make some people's wishes come true. Here are 10 celebrities who are fine examples of caring for their fans.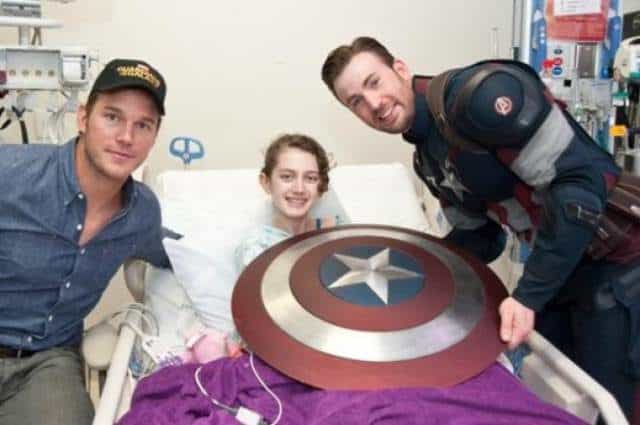 Chris Evans and Chris Pratt
This superhero duo made a Superbowl bet, dictating that the loser would pay a visit to a children's hospital…in costume! Despite the fact that Chris Evans won the bet (Pratt made a visit to Christopher's Haven in Boston), he still went along to Seattle Children's Hospital to lend the kids some Captain America cheer.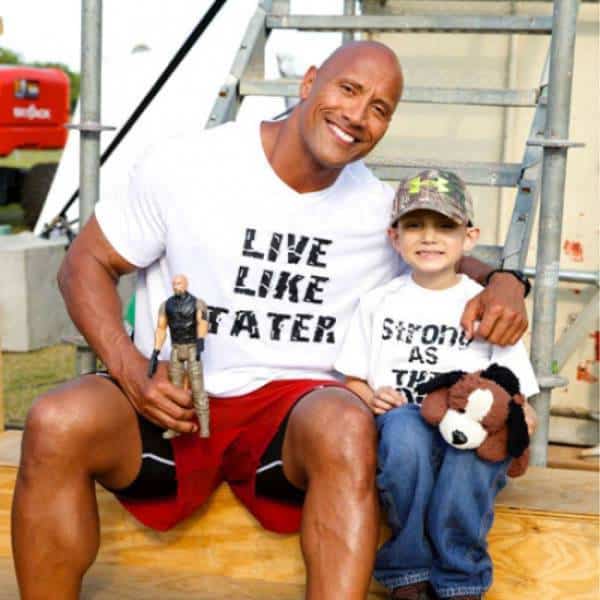 Dwayne "The Rock" Johnson
Everyone's favorite WWE-wrestler-turned-actor melted hearts by inviting a terminally ill child to the set of Baywatch after receiving a handwritten letter from Tater, 7, detailing why he wanted to meet his idol.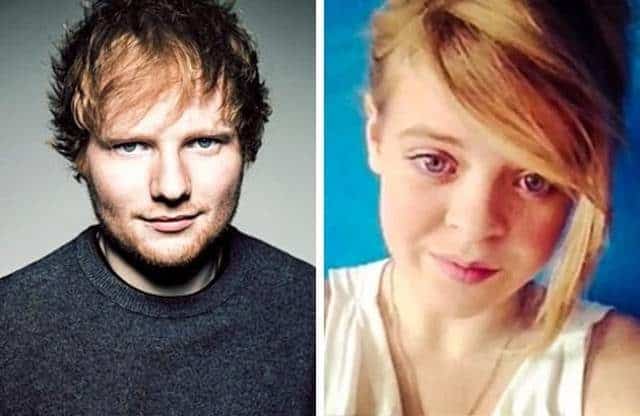 Ed Sheeran
After a Twitter campaign including the hashtag #SongForTri, Ed's management arranged a phone call with Triona Priestley, who had suffered from cystic fibrosis since childhood. Ed sang "Little Bird" down the phone to her as she took her last breaths, surrounded by her family.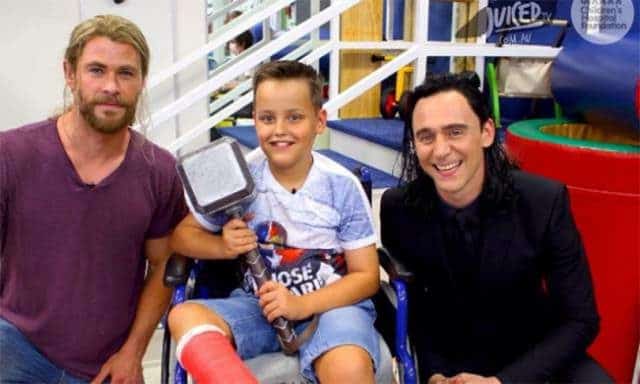 Tom Hiddleston and Chris Hemsworth
Following in their fellow Marvel heroes' footsteps, Tom Hiddleston and Chris Hemsworth paid a visit to Lady Cilento Children's Hospital. They entertained around 80 children, came equipped with costumes and Thor's hammer, and even got interviewed by one of the kids.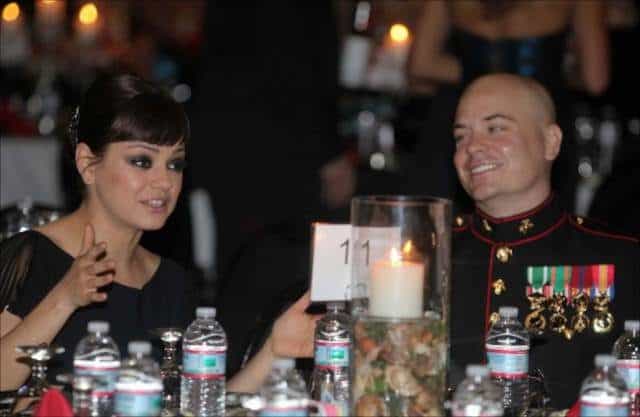 Mila Kunis
Military Veteran Sergeant Scott Moore posted a video online asking Mila Kunis to be his date to the Marine Corps Ball. Not only did she respond, she accepted and went along with him to this special occasion.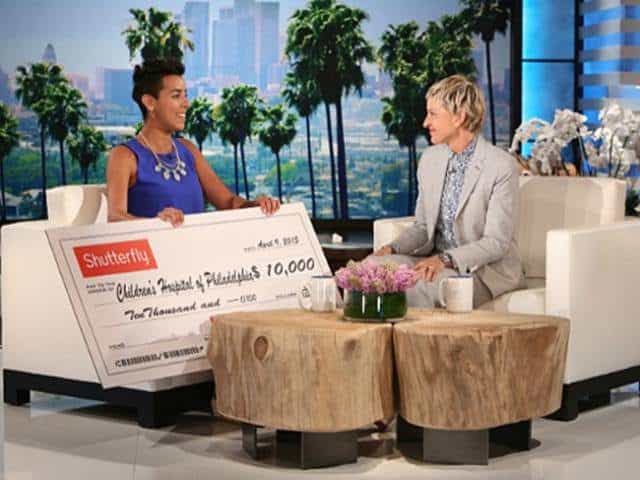 Ellen DeGeneres
Ellen received a letter from a woman who worked for a children's hospital. She was struggling to make ends meet for her family. Ellen flew them all to LA and presented the woman with a check for $10,000.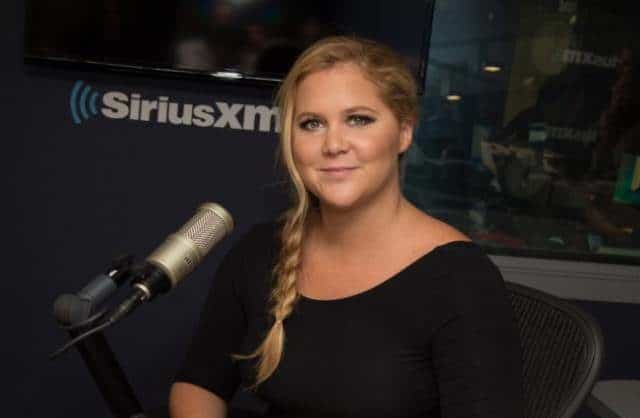 Amy Schumer
After being served by a fan at a restaurant and chatting to him about the realities of being a college student working to pay for school, Schumer left a $500 tip. This was a 1,000% tip considering she'd only spent $49 on dinner!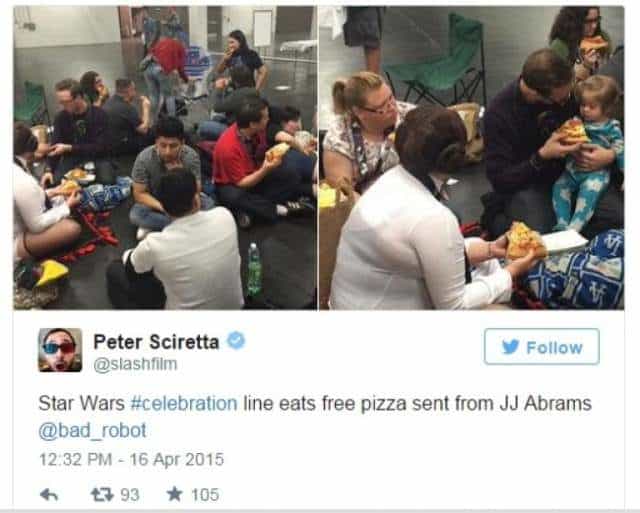 JJ Abrams
The legendary Star Wars director, along with Lucasfilm President Kathleen Kennedy, brought pizzas for hundreds of fans who were in line for an annual "Star Wars Celebration" event.
Bruno Mars
When Bruno discovered that 11-year-old car crash survivor Zumyah Thorpe – who'd listen to his music while recovering from her injuries – was in the audience of one of his shows, he stopped the proceedings so he could sing "Just The Way You Are" especially for her.
Katy Perry
This is an emotional one! Tony Marrero is a survivor of the Orlando club shooting in 2016, and he explained to Ellen on her show that Katy Perry's hit song "Rise" had helped him whilst he was in the hospital recovering from his injuries. Little did he know that Katy was backstage, and when she came out and embraced him she also offered to pay for his first year's tuition at film school to help him fulfill his future dreams.
Tell us what's wrong with this post? How could we improve it? :)
Let us improve this post!