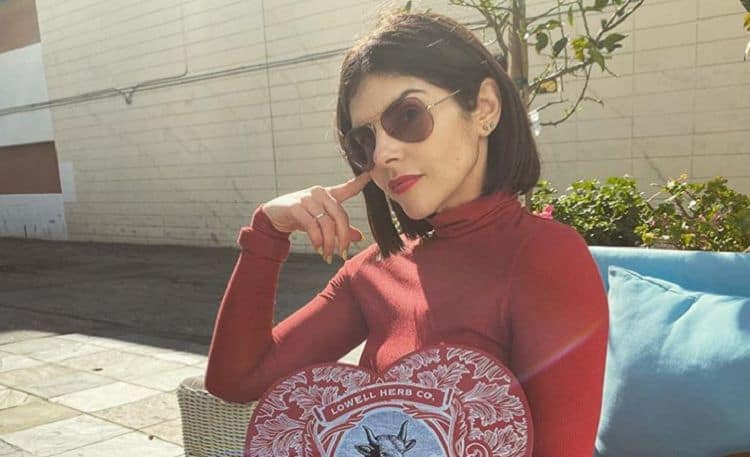 Justine Marino is seriously funny. If you've ever seen or heard any of her work, you know exactly what I mean. Despite not being as famous as some of her comedic counterparts, Marino has worked hard to create a name for herself. She's worked on a variety of different projects over the course of her career and she doesn't plan on slowing down any time soon. In addition to stand up and sketch comedy, Justine Marino is also an actress and producer. If you're not familiar with her work, you'll want to be after learning just how cool she is. Keep reading for 10 things you didn't know about Justine Marino.
1. She Used To Work At Universal Studios
We've all had some pretty random jobs throughout the years. For Justine Marino, one of those jobs was working as a tour guide at Universal Studios in Hollywood (not to be confused with Universal Studios in Orlando, FL). Although working at Universal probably isn't very glamorous, it was probably a great place for Justine to think of material for her future comedy routines.
2. She Love Her Hair
Most people have a love/hate relationship with their hair. Sometimes it looks great, and other times they seriously contemplate shaving their heads. Justine Marino can't relate though. On her personal website, she has one quote and it simply reads: "I'm nothing without my hair." Since Justine is a comedian, the quote is probably somewhat of a joke, still, there's no denying that she has great hair.
3. She Attended The Groundlings School
Comedy may come natural to Justine Marino, but that doesn't she mean that she hasn't done things to hone her craft. She attended the Los Angeles based Groundlings School which houses well-known improv and theater programs. Marino discovered her love for comedy and entertaining while she was a student in the program.
4. She's 420 Friendly
In 2017, Justine Marino teamed up with the Fuse network and some of her fellow comedians to put together a video to celebrate 420. In the video, Marino and her co-stars shared some interesting facts about weed. Not only did they enlighten viewers with some knowledge, they were also hilarious while doing it.
5. She Does Corporate Events
Looking for someone to entertain at your next work party? You're in luck! Justine Marino does comedy for corporate events. However, you're going to have to pretty big budget to book her. Her fee starts at $2,500 and can go all the way up to $7,499.
6. She's From Boston
Justine Marino may be a California girl now, but she's originally from the east coast. She was born in Boston although she eventually moved to Denver where she spent most of her childhood. Justine lived in Denver until she relocated to California where she was introduced to stand up and sketch comedy.
7. Her Nickname is "The Machine"
We all have at least one thing that isn't exactly healthy for us that we can't seem to get enough of. For Justine Marino, that thing is sugar. Saying she loves sugar would be an understatement. Justine eats it so much that it helped her earn the nickname "The Machine". On top of being a great nickname, Justine the Machine also has a nice ring to it.
8. She's Worked With Some Big Names In Comedy
Nothing says you've made it in the entertainment industry like getting the chance to work with well established stars. Justine Marino got her big break by working with Jenny McCarthy on a comedy special called Dirty, Sexy, Funny. She's also worked with Tiffany Haddish and has opened for people like Jon Lovitz and Bo Burnham.
9. She's A Dog Lover
Just when you thought she couldn't get any cooler, here she goes. Justine Marino is a huge dog lover, which means she automatically earns cool points in my book. She had a very close relationship with her family dog, Fanny, who sadly passed away late last year (2019). Justine wrote a heartfelt Instagram post in honor of Fanny and expressed her sadness over the loss.
10. She's An Ariana Grande Fan
Ariana Grande is one of the biggest pop stars in the world. When you imagine what one of her fans may look like, Justine Marino might not be what comes to mind. This is exactly why you should never judge a book by its cover. Justine Marino is a big fan of Ariana Grande's work. She even posted a picture of herself wearing a t shirt with Grande's face on the front.
Tell us what's wrong with this post? How could we improve it? :)
Let us improve this post!