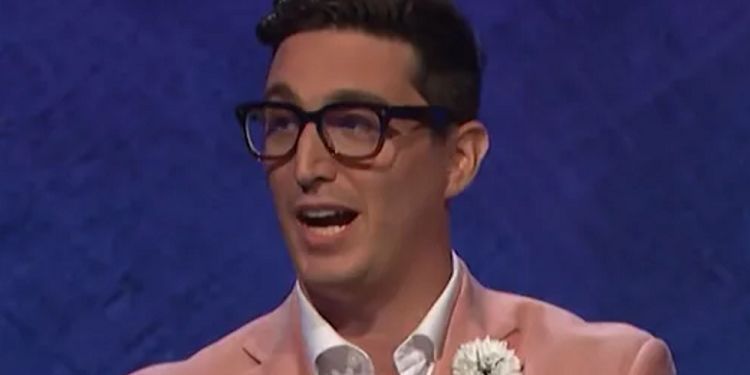 The simple fact of the matter is that no one will ever fill the shoes left by Jeopardy! Host Alex Trebek after his untimely passing. He is the greatest celebrity host of his generation, and he is sorely missed by all who watched him on television for decades. The show has been hosting an array of guest hosts over the past few months to see through this sad season, and Buzzy Cohen is the latest in a string of guests. Fans want to know more about him. Who is he, what's he been up to, and what should we know about him?
1. His Name is Not Buzzy
We always feel the need to clarify given the trend of interesting and off-the-cuff names parents have given their kids in the past few years. His birth name is not Buzzy. It's a nickname. He goes by Austin David Cohen, but it clearly doesn't have the same buzz as Buzzy (pun intended).
2. He Has a Secondary Nickname
When he's not answering to Austin or Buzzy, he goes by the name Mr. Personality. It's not from vanity or anything of the sort. In fact, the name was bestowed upon him by none other than Alex Trebek himself, and it seems to have decided to stick. The name came when the man hosting was once a contestant who spent ample time on the show.
3. He Was a Jeopardy! Contestant in 2016
Back in 2016, he was a Jeopardy! Contestant himself. He appeared on the show for nine different games in the spring of 2016. Obviously, he did quite well. He ended up winning more than $164,000 over the course of his run. He went down in history as one of the best.
4. He's a Champion
After his big win in 2016, he was asked to come back to the show and appear with other big winners in 2017. It was the Tournament of Champions, and he made it clear that there are no other champions other than Buzzy Cohen. He won overall, taking home another $250k in prizes.
5. He Really Loves His Wife
He has made it very clear to the world that the best decision he ever made in his life is marrying his wife. Her name is Eliza Levin, though she goes by Sheila. They have been married for some time (since 2011), they are parents, and they are living their very best lives. They are quite happy, and he is a man smitten with the woman who will spend her life with him.
6. He's a CEO
When he's not busy winning or hosting Jeopardy!, he spends his time doing the CEO thing. He started a business called The Teenage Diplomat, which is a website where clients can go find their jingles for their commercials. It's doing well, he's doing well, and he has no complaints about the direction in which his life has gone thus far.
7. He is a College Graduate
There is no question whether Buzzy Cohen is a smart man. He's proven to us with his nine wins and his overall tournament win on the smartest show on television that he is an intelligent man. When he finished his high school career, he made it clear he was going to further his education even more by enrolling in courses at Columbia University. He graduated, moved to California, and began working on his future.
8. His Father-in-Law Married Him
When your future wife is the daughter of a Rabbi, who else marries you? While it might sound intimidating to some, it sounds to us like the most beautiful way to have your nearest and dearest involved in your wedding day and the festivities in the most beautiful of manners. We love that this is their story.
9. His Daughter Met Alex Trebek
When he would spend time competing on the show, his daughter would come with him to film the show. The first time she met Trebek, she was just a toddler who only knew that the man in front of her was on her mom and dad's television each and every night of the week – she might not have understood what that meant, but she knew he was special. According to her dad, she ran right up to him and gave him the biggest hug and he just hugged her back and enjoyed every moment of it.
10. He Does Maintain his Privacy
Despite his overwhelming popularity, he's a man who values his privacy and the privacy of his family. He did speak out on his new role as guest host of his favorite show, however, and he is humbled and in awe that he gets to do something this special while honoring the memory of a man who was so near and dear to his heart.