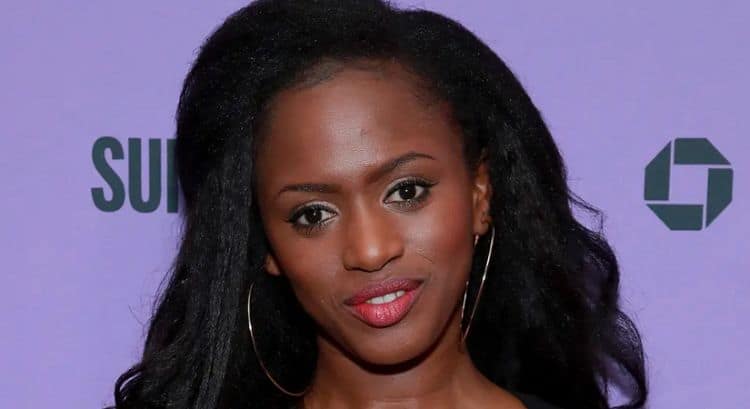 Perhaps you recognize her face and her name – though you cannot pronounce it. It's not uncommon for most of us to trip up over any name that we don't see all the time, and that's all right. Maimouna Doucoure is a beautiful woman with an exceptional amount of talent in the writing and directing world, and she's currently in the midst of a controversial new Netflix movie that she's made her directorial debut with. It's called "Cuties," and you've probably seen it being advertised on social media – along with the backlash that is coming from the concept of sexualizing children so publicly. She's currently not worried about what anyone thinks of her, however, but that doesn't mean so many people aren't curious about the woman at the center of so much controversy.
1. She's from Paris
We don't know much yet about her childhood or how it went, but we do know that she was born and raised in Paris. We do not know much about her parents or about her life as a child in Paris, but we know that she keeps her private life as private as possible at the moment.
2. She's an 80s Girl
We also don't know much about her age or her date of birth. There is nothing that we can find that is official right now, but it's believed that she was born sometime in 1985, which would make her 34 or 35 as of 2020. We imagine more personal information about the director will come out eventually.
3. She's Educated
She's highly educated. She has a biology degree from the Pierre and Marie Curie University. We don't know anything else about her education, though. Where she went to school growing up, what made her decide to go to college here, or what made her decide in a degree in biology considering the fact that she's clearly a talented director.
4. She Used Her Own Experiences for her New Movie
The word is that she used her own experience as a refugee girl to create her movie, "Cuties," but we don't know much about her upbringing. She was born and raised in Paris, so we aren't sure how this all plays into her role and her writing, but we imagine that if we knew the whole story, it would make a lot more sense to everyone.
5. Netflix is Under Fire
Netflix has already come out and issued an apology for their choice in marketing for this film. They have allegedly chosen marketing that is not representative of the film and what it means. They allege it's all about a little girl who is learning twerk and bucking against the fact that she's only 11 and already looking into her sexuality. We have not watched the movie, but this is allegedly inaccurate marketing according to many who have seen it.
6. She's Got People Backing Her Up
Tessa Thompson is making sure she can have her voice heard. She's not sure she likes that everyone is calling a boycott for the film. She claims that the marketing by Netflix is "inaccurate and inflammatory marking over which she had no control," she being Maimouna Doucoure. She wants everyone to watch and to see what she saw at Sundance versus what Netflix has marketed the film as being.
7. She Didn't Have Idols Growing Up
She's made it very clear that growing up in French territory, she didn't have many black idols. She didn't have anyone in her line of work that she could look up to. She was part of in interview when she was at Sundance in which she said, "When I was growing up, I didn't have any models on TVO or in the cinema but that's changing."
8. Her Concept is Not What it's Been Made to Be
She used her experience seeing things from her own Parisian neighborhood growing up. She witnessed all these young girls on stage dressed in what she calls "Sexy Fashion," and dancing in a "Sexually suggestive manner," and she said, "there also happened to be a number of African mothers in the audience. I was transfixed, watching with a mixture of shock and admiration. I asked myself if these young girls understood what they were doing," and that's what led her to start creating this.
9. She's A Big Believer that Social Media is Harmful to Young Girls
While writing her movie, she learned that social media is not good for young girls. She learned this through her interviews with girls and their parents. We are inclined to agree with her, too. It's not a safe place or a healthy place for anyone who is not yet secure in her own confidence.
10. She's Been Working a Long Time
The first time she produced a film was 2013. She knew then that this was something she could do with her life, and she's been working had to make this her reality ever since. She's clearly succeeded, and we have a feeling this is not the last work she will introduce.
Tell us what's wrong with this post? How could we improve it? :)
Let us improve this post!