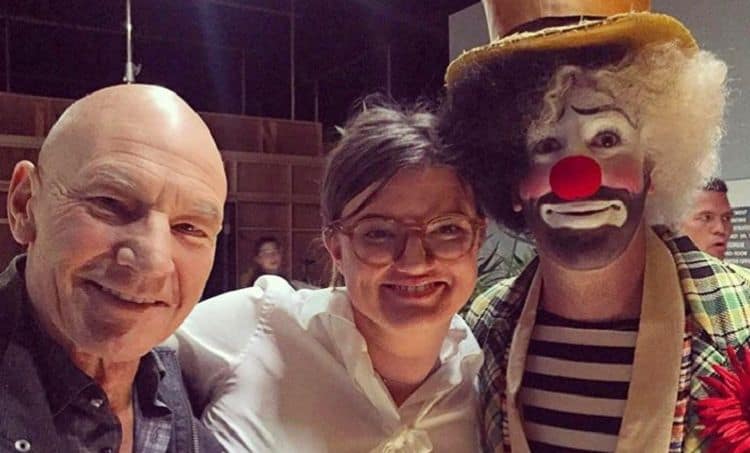 Leslye Headland is a playwright, screenwriter, and director who was born in Maryland in 1981. She is best known for writing the play 'Bachelorette' which was adapted into a film in 2012 and she made her directorial debut. She is also known for the 2015 film 'Sleeping with Other People' and as the co-creator of the Netflix series 'Russian Doll', which she created in collaboration with Amy Poehler and Natasha Lyonne. This series premiered on Netflix on February 1, 2019. Headland has been hired by Netflix to work on several upcoming projects, including a film called 'Tell Me Everything'. She also has several other film and television projects in the pipeline. Although she is relatively well-known, there are still many things that people do not know about this talented woman. Here are 10 interesting facts that you might not know about Leslye Headland.
1. She Was Harvey Weinstein's Personal Assistant
After graduating from the Tisch School of Arts at New York University, Headland got a job at Miramax, where she then worked for six years. For one year of this time, she worked as a personal assistant for Harvey Weinstein. She has said that her time working for Weinstein is what inspired her to write her 2012 play 'Assistance'. Headland didn't get her first job in television until 2010 when she became a staff writer for the FX series 'Terriers'.
2. She Wrote the 'Seven Deadly Sins' Series of Plays
Leslye Headland is a successful playwright, and she wrote a series of plays called the 'Seven Deadly Sins Cycle'. The series included 'Cinphillia', 'Bachelorette', 'Assistance', 'Surfer Girl' Reverb', 'The Accidental Blonde', and 'Cult Love'. These represented lust, gluttony, greed, sloth, wrath, envy, and pride respectively.
3. She is Married to Rebecca Henderson
Leslye Headland has been married to actress Rebecca Henderson since September 18, 2016. Henderson is a Canadian actress who is known for her roles in ''Westland', 'Manhunt: Unabomber', 'The Impossibilities', and Headland's 'Russian Doll'.
4. There Are Many Sources That Have Influenced Her Work
When asked about her inspirations, Headland says that she has drawn on many sources. Some of her inspiration comes from her strict, religious upbringing. Some of the things she watched on television when she was a child were MGM movies and the Marx Brothers. She has also been inspired by the work of other filmmakers. She credits watching the Alfred Hitchcock film 'Rear Window' with making her aware of what a director does and how the camera is used as a tool. She is also a fan of David Fincher's work. Headland has said that his film 'Fight Club' was something she watched during the time after the 9/11 attack. It influenced her to use jokes about painful subjects in her work.
5. She Struggled to Make 'Bachelorette' Happen
In an interview with Rolling Stone, Headland says that the film version of 'Bachelorette' almost didn't happen because she couldn't find anyone that was interested. She had written this before the boom in women-in-comedy. She took the script to a couple of financiers who suggested she borrow $250,000 from her parents and make the film herself. She credits the release of 'Bridesmaids' with changing this situation because the success of that film, which features all-female leads, she suddenly had people ringing her wanting to make 'Bachelorette'.
6. She Believes That Woman Are Still Not Taken Seriously in the Film Industry
In the same interview with Rolling Stone, Headland says that she thinks women still aren't taken as seriously as men in the film industry. She believed that the only genres in which women can enjoy success are comedy and horror. Women just aren't taken seriously in genres such as superhero movies or in big-budget films. She uses Ava DuVernay, the filmmaker responsible for 'Selma'. Headland describes this filmmaker as being the Beyoncé of filmmaking. Despite this, she didn't even receive a nomination for the film. Headland thinks this shows that women are only taken seriously when they are in a group.
7. She Has Suffered from Depression
Headland revealed to Cosmopolitan that she has suffered from serious depression in the past and that she had even had suicidal thoughts. Prior to the success of 'Bachelorette', she was going through a bad period in her life. She was single at that time, she was feeling very lonely, and she wasn't making the progress in her career that she craved.
8. She Wants to Help Rom-Coms Make a Comeback
Leslye Headland is passionate about bringing back rom-coms. She thinks there is a big gap in the market for this type of film in the market now, but filmmakers are focusing more on other genres, such as action, horror, and superhero films. She thinks that one reason for this is that filmmakers are unsure of how to handle romantic comedies in relation to the modern world because of the changes in the way people date and how fast everything happens. She also thinks that there is a greater sexual element to modern dating. Although it happened before, people didn't talk about it.
9. She Enjoys Writing about Addiction Themes
One of Leslye Headland's favorite themes to write about is addictions. She finds it fascinating how people create themselves a personal prison through their addiction and how they then fight their way out of that prison. One form of addiction that she has used in her work is sex addiction, which is one of the main themes of her film 'Sleeping with Other People'.
10. She Has Won an Award
Headland has been nominated for awards on several occasions. So far, she has only won one award. This was the New Voices in Screenwriting Award. She received this award at the Nantucket Film Festival in 2015.