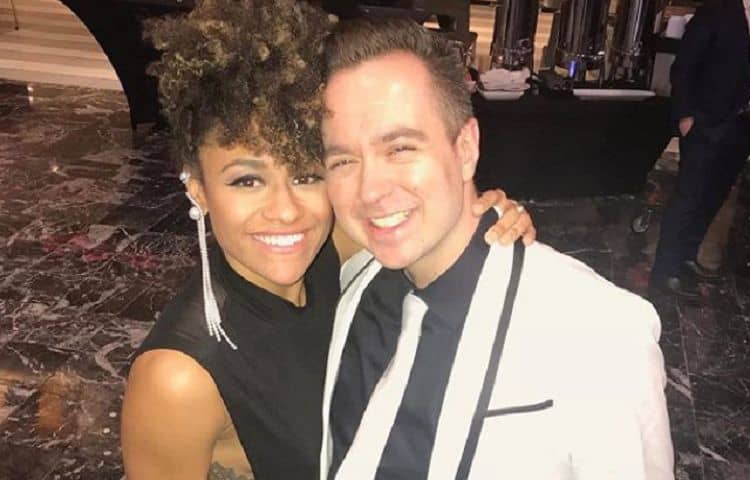 This current era is seeing a lot of people make their way forward and find roles that are are seemingly specified for them and are making themselves known in a big way. Some of them have been around for a while and are just now making their presence known in a different manner. Ariana Debose is one of those that have been around for a while now and yet unless you're a theater buff there's a good chance that you might not have heard of her yet. You will come to know her name quite well coming up however since she'll be starring in one of the biggest and best love stories that's ever been concocted. The chances seem good that this might be the segue into movies that she needs and will be her chance to show everyone that her talents aren't just bound to the stage. Here are a few things you might not have known about Ariana.
10. She's going to have a part in the remake of West Side Story.
Steven Spielberg will be taking on this movie and Ariana will be playing the part of Anita, who a lot of fans are probably very familiar with and will be hoping is something that Ariana will bring her A game to. For those of us that remember watching one or several versions of this you can imagine that it's going to be a big deal when this movie comes out.
9. Her breakthrough came when she appeared on So You Think You Can Dance.
This was one of her first real appearances on TV and it was something that seemed to make her shine in a big way since it helped to showcase the fact that she really can dance and and she can put on a show for the audience.
8. She's been a stage actor as well.
This is where Ariana has really managed to shine and become a star since it's the main part of her income and has allowed her to be the star that she wants to be. Those that excel in theater would, you would think, be those that can excel in a big way on the screen. One can only hope that she'll be able to knock her future role out of the park.
7. Ariana is in her late 20s at this time.
Being established in this manner at this age is something extraordinary since it means that she's been doing something right and is on track to keep this run going for a while if she really desires. The more popularity she gains, the more likely it is that she'll continue to grow and excel as a performer.
6. Her social media following is starting to build.
Her numbers aren't really that great yet but she's gaining in her popularity and as a result it's likely that within a year or less those numbers will continue to rise. It seems easier to think that models and actors that are on the big screen are able to gain better exposure, but given that she's still rising as a star it would seem that this could change quickly.
5. Ariana's net worth is allegedly $75 million.
If you can believe this, and it's not too hard when you think about it, her net worth is around $75 million. It's understandable if you think there might be an error there since a lot of actors on screen aren't worth this much, but take a look and you'll see that her income is primarily from her stage work.
4. She's been in big productions such as Hamilton and A Bronx Tale.
When you figure out just what productions she's been in you can see why her net worth is so high. These are very well-known productions that many upon many people have been clambering to see and by this you can see why she might be worth so much.
3. Ariana has appeared on a soap opera and a couple of TV shows as well.
She hasn't done a whole lot apart from theater yet but there have been opportunities for her to guest star and it would seem that she enjoys her time on screen, so it's easy to see that she might start to appear a little more often on the big and small screens.
2. Her time in movies isn't that extensive yet.
She's been in one movie and a documentary thus far and like her time on TV it would seem that she's enjoying it and could be wanting more after a while. It might be kind of a hard transition since she's doing so well in theater, but we'll have to wait and see.
1. She's been nominated for a couple of awards.
So far it would seem that she's starting to gain accolades, though a win has yet to come her way. It's just a matter of time.
Her career sounds like its doing well, but also on an upswing.