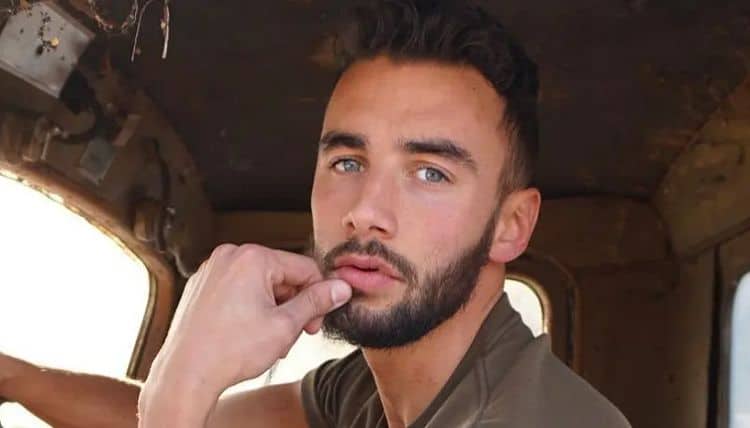 It seems nothing has gone according to plan in 2020, including "The Bachelorette," and the story there. When Clare Crawley – the woman who was such a fan favorite when she told off Bachelor Juan Pablo – was cast as the new woman to find love this year, everyone was over the moon with excitement. When we all found out she found the love of her life in the middle of filming and bailed, we were all over the moon with excitement. We loved her honesty and her lack of desire to string along a bunch of men she wasn't into when she found who she was into, and we just loved her more for it. It might not be the plan we had for her since we didn't get to see as much of her as we wanted to see, but we also got to meet men like Brendan Morais, and that's been good for all of us.
1. He's 30
What we know about Brendan Morais is that he thought he was vying for the heart of Clare Crawley, but he found a real connection with the woman who stepped in to take over Crawley's left over men for her own love interests. Her name is Tayshia Adams, and he has a real connection with her. the 30-year-old man might think that this change is the best thing that ever happened.
2. He's From Massachusetts
He's 30, and he's from Massachusetts. He's from a town called Milford. He works as an actor and a model there, and we hope that's not just "Bachelor" speak for "unemployed and living in his mom's basement," (oh, come on, you've watched before…you know it's accurate).
3. He Went Through a Horrible Time
He lost his father when he was just a young child, which is nothing any child should ever have to go through. It was a horrible time for him, and it's always been his own dream to become a father himself. He definitely wants kids, and he wants to be the person he never got to have in his own life growing up. What a heartbreaking story.
4. He Tried LA
As an actor and a model, it would seem that LA is the place for him. However, he wasn't feeling it. He eventually moved back home to his family home in Milford. His family has a roofing business, and he decided to take part in that line of work while also trying to find work as an actor and a model on the side. So, he might not actually be bachelor-speak unemployed, but we still don't know if he's living with his mom.
5. He's Recently Divorced
One thing that fans are surprised to learn about him is that he is a recently divorced man. It's something he and his lady love on national television bonded over considering she was also married at one point. However, she was married and divorced some time ago. He's only freshly divorced, and that's kind of a red flag in the serious dating world. He might need time.
6. Rumor Has it He Left
We are going to go ahead and tell you what we've been hearing, which is that he gets as far as the hometown dates on this season, but that he chooses not to go and to go home on his own. Perhaps he realized that having been recently divorced, he needed more time to himself? We honestly don't know.
7. He's Close to His Family
He's a man who came home to be with his family, to work with them, and to spend time with them. He's made it very clear he is very close to his family, and that's the way that it should be. He should want to spend time with them, and we are all about that.
8. Coaching is a Passion
He actually coaches his old high school basketball team, and it's a huge passion for him. What a fun thing to get to say you did. To go in and volunteer your time coaching kids who play for a team you once played for? It makes a difference, we imagine.
9. He's Modeled for Major Names
While he's no longer in LA working as a model or an actor, he did have some big jobs throughout his career. He's worked on campaigns with companies like New Balance. He's also done television and had small roles in movies.
10. He's Got Cute Little Kids in His Life
He has nieces and nephews, and it's very clear based on his Instagram profile that they are quite close. They spend a lot of time together, and he shares their photos regularly. They are beyond adorable, and it's cute to see his love for them.