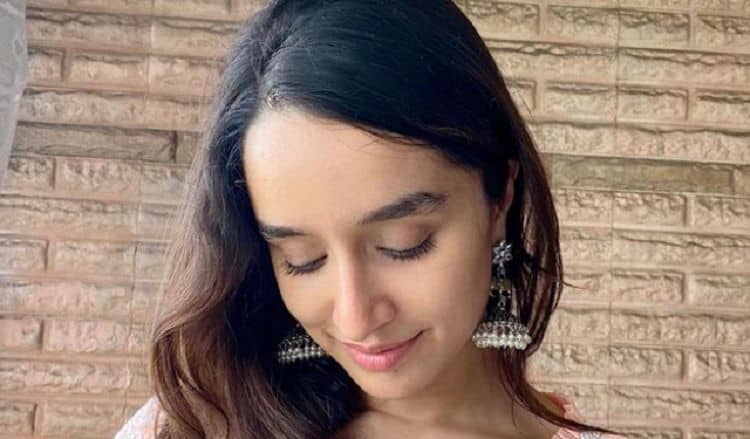 If you haven't hear of Shraddha Kapoor, it's time for you to get in the loop. Born and raised in India, the young actress is one of the country's most well-known and well-paid actresses. However, her fame and success aren't just exclusive to India, she has built a fan base that includes people from all over the world. Her popularity has also translated to social media where she has more than 54 million followers on Instagram. In addition to her successful career as an actress, she is also a singer who has released several songs as part of soundtracks of movies she's worked on. Continue reading for 10 things you didn't know about Shraddha Kapoor.
1. She Studied At Boston University
After finishing high school in India, Shraddha decided to enroll at Boston University where she planned to earn a degree in psychology. However, her time as a college student was very short lived. She left school during her first year once her acting career started to take off.
2. She Comes From An Acting Family
Shraddha comes from a family of performers so in many ways her own career was somewhat inevitable. Both of her parents are actors, with her father being very well-known in Bollywood. Her brother is also an actor as well as two of her aunts and one of her cousins.
3. Sleep Is The Biggest Part Of Her Beauty Routine
Shraddha is widely regarded for her beauty, and naturally people want to know what her secret is. The reality is that the 'secret' is much more obvious than most people could imagine. She told Indian Express, "…sound sleep is the best beauty product. Sound sleep, one of the most important but underrated thing, helps to make you more beautiful."
4. She Doesn't Like To Wear Makeup
Wearing makeup is par for the course when it comes to being an actor. But it's not something about the industry that Shraddha particularly enjoys. During her interview with Indian Express, she shared that she looks forward to the rare days when she doesn't have to wear makeup.
5. She's Never Been Broken Up With
Heartbreak is one of the many things in life that is nearly impossible to avoid. Anyone who has ever loved someone or something will experience heartbreak at one point or another. However, that time hasn't yet come for Shraddha. She told Film Fare that she's never been broken up with.
6. She Deals With Stress By Working
Most people would agree that work (or something connected to it) is the greatest source of stress in their lives. Shraddha isn't most people, though. She loves her job and finds that saying busy with work is one of the best ways to relieve her stress. She actually feels more stressed out when she isn't working.
7. She's A Dog Person
Dog people everywhere can breathe a sigh of relief at the fact that Shraddha Kapoor is a dog person. Sorry to all of the cat people, but we're just stating the facts. Shraddha has a dog named Shyloh Babu who she loves spending time with whenever she can. She even gave him an Instagram shoutout on National Dog Day.
8. She's Dealt With Anxiety
Anxiety is something that countless people deal with, however, the symptoms aren't always easy to identify. Shraddha suffered from anxiety for several years until she realized what was happening. She told The Quint, "I was getting a lot of physical manifestation of anxiety. Neither I nor my loved ones really knew what was wrong. So whenever we would like go and get some tests done everything would come out normal. I was told it's anxiety." At first, she was in denial about the diagnoses, but has since accepted that it's okay to have anxiety. She's found that changing her diet and getting more sleep have helped her tremendously.
9. She Loves To Clean
Working isn't the only thing that helps Shraddha relieve stress. She also enjoys cleaning her room and other areas of the house as a way to release some tension. Maintaining a clean environment isn't only good for aesthetic purposes, it can also help maintain a clear heads space.
10. She's Passionate About The Environment
Shraddha hasn't openly discussed her personal opinion many political topics, but she has been very vocal about her passion for protecting the environment. She attended protests regarding the Aarey Forests in hopes that the government would change its mind about removing so many trees. She even has a highlight section on her Instagram profile dedicated to the cause.