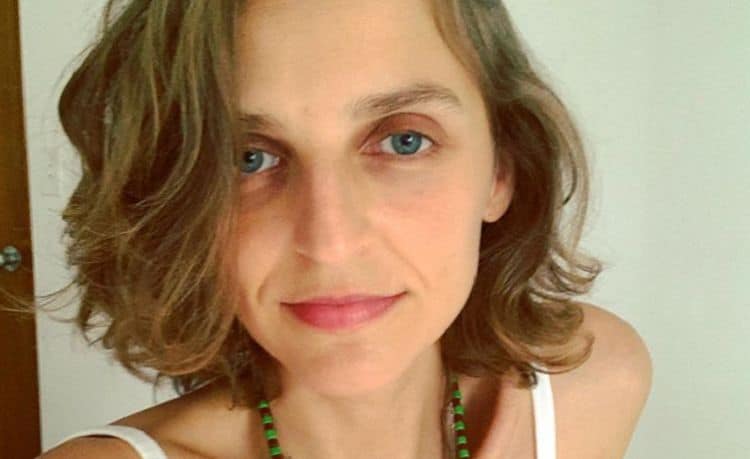 Health and wellness has become a major industry over the last several years, and that has opened the doors for people to spend false information. Netflix's new docuseries, (Un)Well sets out to debunk many of these myths while also telling the story of the people who have been impacted by them. Sasha Cobra is one of the people whose work has been investigated by the show. Sasha, who markets herself as an expert in tantric sex, has raised a lot of eyebrows through the work she's done. While many people think she is a fraud, Sasha has a wide base of clients who swear by her work. Keep reading for 10 things you didn't know about Sasha Cobra.
1. She Posts Videos On YouTube
Whether you buy into her line of work or not, there's no denying the fact that Sasha's appearance on (Un)Well was intriguing. If you want to hear more of what she has to say without shelling out lots of money, you'll be glad to know that she has a YouTube channel. Sasha regularly uploads videos where she shares insight and advice. Even though she has just 5,900 subscribers, her channel has over a million views.
2. She Hosts Retreats
Sasha is well-known for hosting several retreats throughout the year. Her retreats are centered around energy and "what it means to be human". Her next retreat is scheduled for October 12, 2020 – October, 21. However, due to COVID-19, the event may end up getting cancelled.
3. She Has No Formal Training
Viewers may have found a few things about Sasha's story to be a bit on the bizarre side. One of the main things is the fact that she has no formal training of any kind. She said, "As far as my background goes, I did have an informal training with a man that had been doing this work for many years. And that was the beginning of what we now call 'the work'." However, there are plenty of people who still trust Sasha's work and continue to use her services any way.
4. She Claims She Can Help With Mental Health Issues
When many people hear about Sasha's work, sex is one of the first things that come to mind. However, that isn't the only thing that tantra is all about. While her practice does have a large physical component, she also claims that her work can help with things like anxiety and depression.
5. She Offers Services Via Phone And Skype
COVID-19 has definitely put a damper on Sasha's ability to offer in person services. However, like any good business person she's always been the type to remain flexible. In addition to her in person services, she also offers consultations and energy work over the phone and via Skype.
6. She's In A Relationship
Most people probably assume that Sasha's line of work would make it impossible for her to be in a relationship. That isn't the case at all, though. Sasha is in a very happy relationship. However, although she has posted several photos with her boyfriend she doesn't tag him or mention him by name.
7. She's A Proud Aunt
It doesn't look like Sasha has started a family of her own yet, but she's getting her fair share of practice in as an aunt. She takes great pride in her role as an aunt and loves spending time with her niece and nephew. There's a good chance they will definitely think of Sasha as the 'cool aunt' once they get older.
8. She Used To Only Work With Male Clientele
Even though she doesn't have formal training, lots of people would argue that she's been in the industry long enough to consider herself an expert. She has been doing her energy work for more than a decade. She spent the first 8 years of her career working with only men before deciding to open up her services to women as well.
9. She Has Clients All Over The World
Sasha's work draws people in from all over the world. Sasha's bio on her website says, "has gained her 1000s of clients in over 50 countries across 6 continents, including sex therapists, coaches, teachers, doctors, scientists, CEO's, professional athletes, and celebrities."
10. She's Always Questioned Things
In an Instagram post in 2019, Sasha posted an old photo of herself and wrote that she has been observant since she was a young child. She has always been the type of person who questions things and that has played a huge role in the career path she decided to take. Sasha is always looking for truth and she's never afraid to push boundaries.
Tell us what's wrong with this post? How could we improve it? :)
Let us improve this post!