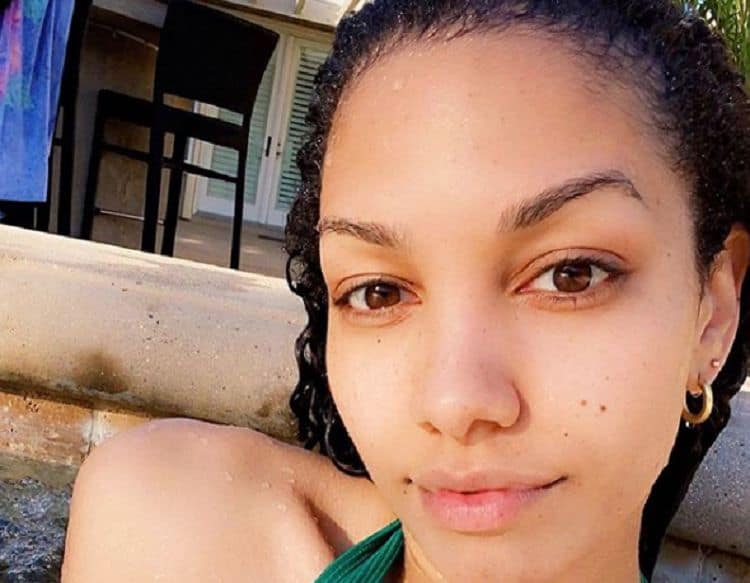 Just to get this out of the way, yes, Corinne is Jamie Foxx's daughter and she is starting to make a big impact in show business much like her father did when he was coming up. It's not always easy to walk in a famous parent's footsteps but the great part of this is that Corinne is taking her own path and doing her own thing in order differentiate herself from her father. She has a great relationship with her dad and values him a great deal in her life, but it's obvious that she wanted something different and as a result is now working towards it. There's no argument that Jamie is quite proud of his daughter and is likely seeking to advise and consult her now and again throughout her career, but it also seems likely that Corinne has taken firm hold of what she wants to do and is making her own headway in seeing that everything gets done the way it should.
Here are a few things you might not have known about Corrine.
10. She was with her father a lot growing up and walked the red carpet with him.
Growing up with a famous dad obviously has some perks since she had the chance to attend premieres with him and walk the red carpet for some time since he would take her as his date. When he didn't have much of anyone else and she was the perfect person to take.
9. It would seem she approves of her father's pairing with Katie Holmes.
For a while it seems as though she was kind of silent on the whole idea of Katie and her father dating, but seeing as how the two of them are quite affectionate around each other despite trying to keep things on the down low. It's a little too obvious at times, but Corinne has said that they're happy together.
8. So far in her career she's been a model and an actress.
Corinne has been making her way up the ranks throughout the years as she's taken on one modeling job after another and been able to find work as an actress as well. It can't hurt that she has her father in her corner to guide and assist her, but she's done a lot on her own as well.
7. Corinne made the cover of American Cheerleader in 2011.
She's been gaining exposure for a while now since as a cheerleader she was a big sensation in high school and then college until she went on to acting and modeling. If all you think cheerleaders do is shake pom poms and chant words while moving in one way or the other then you might need to attend a football game.
6. She was on her father's show when she was just six.
Corinne did make an appearance on her father's show but at that time she wasn't widely known and her name hadn't really gotten out there yet. Everyone that you see today had to start out in some manner.
5. In 2016 she was made Miss Golden Globe.
This is a pretty big honor and one that a lot of young women have come to value in the past since it affords them even more exposure and a great deal of prestige at that given moment. It's one of the many things an actress can claim to up their value.
4. Her mother wasn't known for the longest time due to a desire for privacy.
It was in the 90s that she and Jamie Foxx met and throughout the years she's been largely unheard of since she didn't want anything to do with the spotlight and actively stayed away from the TV cameras so that people would get the point.
3. She does have a boyfriend but he's not in show business.
Kind of like her dad she chose to be with someone that's not in the business, though of course he kind of turned away from that notion not too long ago. But Corinne and her guy have been together for a little while now so it seems that things are going okay.
2. Her average paycheck is well over $60 thousand.
That's incredible since the average professional model makes a good deal less. This would indicate that she's in high demand and is someone that people tend to come to when they need a top model for their show.
1. She is an activist.
Corinne has championed a couple of causes throughout her life that have meant something to her and she's been quite adamant about her choice to care about something in this world that's not herself and doesn't come with a huge price tag.
As people go she's no doubt one of those that has made her way up and is constantly looking for new ways to improve on a career that's already pretty impressive.