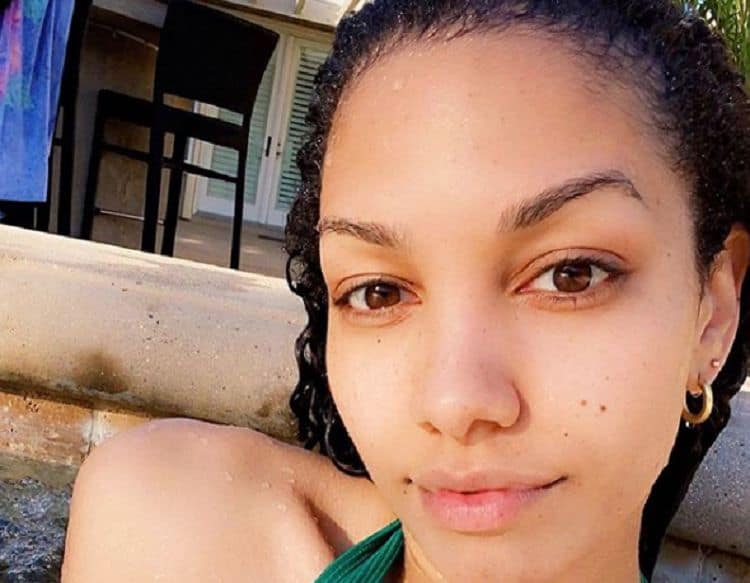 Corinne Foxx, daughter of the talented Jamie Foxx, is making her mark in the entertainment industry. While it's not always easy to follow in the footsteps of a famous parent, Corinne is carving her own path and distinguishing herself from her father. With a strong bond between them, Jamie is undoubtedly proud of his daughter and likely offers guidance throughout her career. However, it's clear that Corinne is taking charge of her own journey and making her own decisions.
Here are ten lesser-known facts about Corinne Foxx.
10. She accompanied her father to red carpet events growing up.
Being the daughter of a famous actor has its perks, as Corinne had the opportunity to attend premieres with her father and walk the red carpet alongside him. She was often his date when he didn't have anyone else to accompany him.
9. She seems to approve of her father's relationship with Katie Holmes.
For a while, it appeared that Corinne was somewhat silent about her father's relationship with Katie Holmes. However, she has since expressed that they are happy together, despite their attempts to keep their relationship low-key.
8. She has pursued both modeling and acting in her career.
Throughout the years, Corinne has taken on various modeling jobs and acting roles. While having her father's support and guidance has undoubtedly been helpful, she has accomplished a great deal on her own.
7. Corinne graced the cover of American Cheerleader in 2011.
Corinne has been in the public eye for quite some time, starting with her cheerleading days in high school and college before transitioning to acting and modeling. Her appearance on the cover of American Cheerleader helped boost her exposure.
6. She appeared on her father's show at the age of six.
Corinne made a guest appearance on her father's show when she was just six years old. Although she wasn't well-known at the time, it was the beginning of her journey in the entertainment industry.
5. She was named Miss Golden Globe in 2016.
Being named Miss Golden Globe is a significant honor and has been highly valued by many young actresses in the past. The title provides increased exposure and prestige, enhancing an actress's career.
4. Her mother remained out of the spotlight for many years due to privacy concerns.
Corinne's mother met Jamie Foxx in the 90s, but she has remained largely unknown because she didn't want anything to do with the spotlight. She actively avoided TV cameras and maintained her privacy.
3. She has a boyfriend who is not in show business.
Like her father, Corinne chose to be with someone outside of the entertainment industry. The couple has been together for some time, and it seems that their relationship is going well.
2. Her average paycheck is well over $60,000.
The fact that Corinne's average paycheck is significantly higher than that of most professional models indicates that she is in high demand and sought after for top modeling gigs.
1. She is an activist.
Throughout her life, Corinne has championed various causes that are important to her. She is passionate about making a difference in the world and focusing on issues beyond herself.
Corinne Foxx is undoubtedly a rising star who continues to seek new ways to enhance her already impressive career.
Tell us what's wrong with this post? How could we improve it? :)
Let us improve this post!