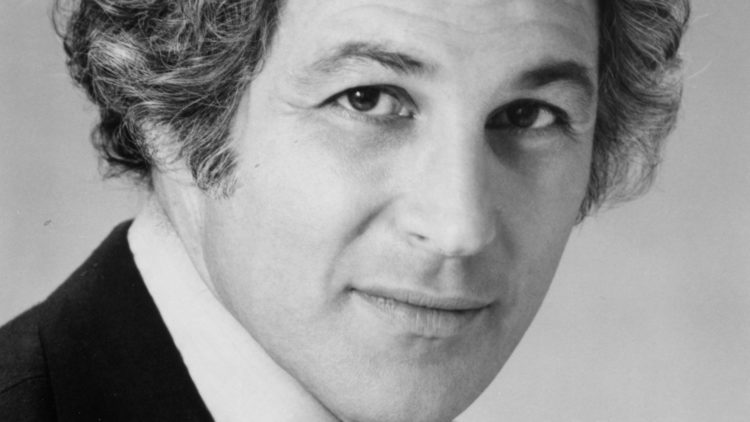 There are going to be a lot of people passing away in the years to come, and while it might sound dismissive, not everyone is going to know who they are, but those that were dedicated fans or at least those who remember them will mark their passing. John Gabriel is likely a name that isn't known by everyone, but at the same time, he's someone that did his part to make a mark in the acting industry. As one of the more prominent daytime TV stars, Gabriel was among those that might be remembered by anyone that was into a variety of shows that range from talk shows to daytime soap operas. Those of us that might have had mothers who enjoyed their daytime soaps could possibly reach back into our memories to find recognition of this man, but it's likely that, as children, we didn't really pay attention since many kids wanted nothing to do with daytime TV unless it had to do with cartoons on a Saturday. Still, one thing is certain, and that's the fact that John has many devoted fans that likely miss his presence on daytime TV.
Gabriel was one of the many that could look back and remember what show business used to be like and was fortunate enough to live long enough to see the many changes that came throughout the years. Back in the day, things were quite a bit different, and it's likely that Gabriel and many others often wondered how much things would change before they came around again. The trends that were popular back then, the shows, and even the acting styles, have gone around again and again, even as the technology has changed and the acting methods have become a little more refined. Daytime soap operas used to have a rather funny reputation of being so horribly bad that only a select number of people could watch them for the storyline, since the stories were exceedingly bad at times, enough to make comic books look like high art. It might sound like an unfair comparison, and it's true that some daytime soaps were actually conducted with some dignity, but some were absolutely horrible.
The upside is that John appears to be have been one of the more respected actors of his time, and while being a daytime actor often meant that there was a little less recognition forthcoming from the fans, it's sad but true, he did make a solid career that lasted for many years. What's unfortunate about daytime TV is that unless a person works from home, has a lot of free time and nothing to do, or is fiercely dedicated to daytime TV, then it's largely ignored a lot of the time and kind of has been for a lot of years. There are plenty of daytime shows that a lot of us can remember since some of them were amusing, some were addictive, and some were game shows. But the point is that unless one was plunked in front of the TV with nothing to do, there weren't as many people watching since they were either at work or taking care of something else within the home. Those actors who were labeled as daytime actors were still popular since many of them managed to branch out over their careers in order to do something else and increase their reputation, but daytime acting, despite getting noticed by quite a few people, wasn't quite where it was at.
But the fact is that it's still to be respected since plenty of people throughout the history of show business have made their living in such a way and have come up through the ranks in this manner as well. John was pretty diverse in his career since he didn't stick to one type of show. Much like many people in the business he did what he could with the time he had and made certain that people would remember him one way or another. The only downside to the business is that there are many upon many individuals that are out there doing the same thing, meaning that the likelihood of being remembered takes far more effort than just getting one's name out there.
Fortunately, John was able to do more than this along with many other stars in the business, as he'll be remembered fondly by many fans no doubt, and will go down in history as one of the more recognizable daytime stars. As the years continue to pass it's very likely that we're going to see more stars age and pass on, and it's going to be easy to lament their passing. But those that reach the ripe old age of 90, or even reach past their 60s, will be those that will be met with respect and fond memories. Rest in peace sir, you'll be missed.