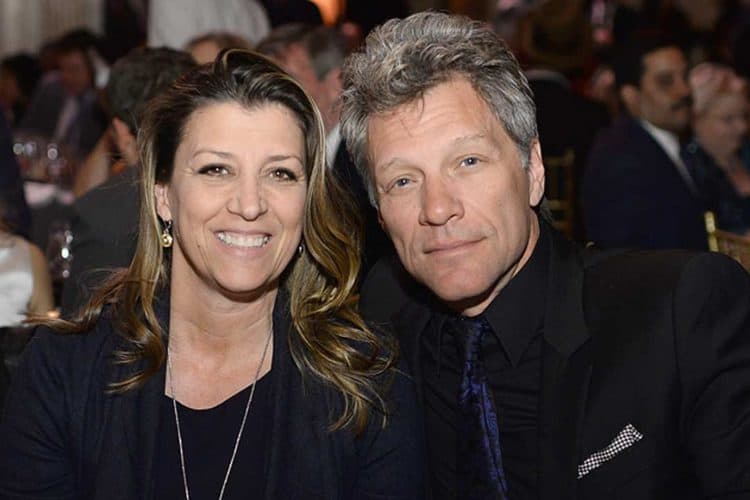 When you are a world-famous rock star and all the ladies love you, it seems like it might not be easy to make marriage work. Between groupies and those who are looking to hook up, it might not be a role that invites a lot of trust for a couple. However, rocker Jon Bon Jovi and his lovely wife, Dorothea Hurley, have been doing just that for many years. In fact, they've been married approximately 31 years, and they are always looking for ways to keep the fun in their marriage, to be sweet with one another, and to show respect. We thought we'd get to know a bit more about her as we talk about their sweet marriage.
1. She's in Her 50s
Dorothea Hurley is in her 50s, but we know that comes as a shock. She's lovely, and she certainly doesn't look like you might expect a woman to look when she's 58. She was born on September 29, 1962, and she's lovely.
2. She and Her Husband Met in High School
Here is where we relate so hard to this couple. My husband and I are also high school sweethearts. This is one adorable love story, too. They met when they were in high school. The year was 1980. She had a boyfriend, but he saw her, loved her instantly, and wanted to be with her. He pursued her despite the fact that she was not on the market. Good thing he did, too, because it worked out well.
3. She Waited 9 Years to Get Married
The love of her life was working so hard to become a rock and roll legend, and that took precedence in his life for nearly a decade after they began dating. They married in 1989, however, and they never looked back. They work very hard at their marriage, and they don't allow themselves to be too 'celebrity' in their lives at home, in public, on the road, or with their family. It works for them very well.
4. She's a Black Belt
Not only is she a karate superstar, she also teaches. She has what is referred to as a black belt, which is the best of the best. However, she has a fourth degree black belt, which seems like it's a higher level of it. She teaches others how to master the art, too, and we love that she shares her talents and her passions.
5. She's a Mom of Four
Again, we relate to this. We also have four little ones, though our first was born well after her fourth was born. This darling family consists of Stephanie, Jesse, Jacob, and Romeo. That's four kids, three boys, and one girl. Their daughter was born in 2993, their oldest son in 1995, their third in 2002 and their final baby was born in 2004.
6. Her Husband Really Likes Her
It's what makes their marriage work. For more than four decades, they've had this in common with one another. Yet another thing I feel we relate to. You just like your spouse. You don't just love them, but you like them. You like spending time with them. You like being with them. You like the time you spend together. It's a beautiful feeling, and it does make marriage a lot easier when you like the person you are married to.
7. She Eloped
She did not have a big wedding. She didn't even have friends and family with her on her big day. Instead, she had her husband. They decided while he was on tour in LA to run to Vegas and get married, and that's what they did. They never looked back, either.
8. She Hopes No Parent Goes Through What They Did
It was 2012 when their then 19-year-old daughter, Stephanie, called them in the middle of the night. She was at Hamilton College in her own dorm and she overdosed. She took too much heroin, and she was taken immediately to a hospital where she was – thankfully – able to recover. The press went crazy at the time, calling Jon and Dorothea bad parents. She simply stated that she hopes that not one of her critics ever finds themselves living through what they did in that time.
9. She Runs Their Restaurants
This family is talented, and they also give back. They own a chain of restaurants called JBJ Soul Kitchen. The premise behind their mission is that they ask others to purchase pre-made meals for the homeless in their community. It's a 'pay it forward,' kind of business, and that's how they run their lives.
10. She's Private
She might be the wife of one of the most famous rock stars in the world, but she's not giving everything away. She maintains as much privacy in her life as she can, and she does a lovely job of it. She knows what is important in life, and that is her family and her privacy.