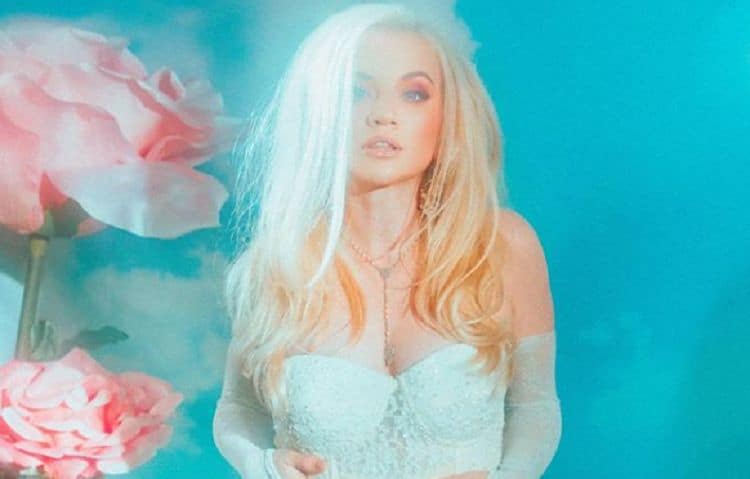 The effervescent New York singer-songwriter Nikki Era is responsible for writing JoJo Siwa's hit single D.R.E.A.M. which has amassed over 52 million views and Dove Cameron and Sofia Carson's song for this summer's highly anticipated Disney Channel telefilm, Descendants 3. Her latest artist single, "Fantasy Boy", showcases the singer's unique personal style and blends retro 80s elements with contemporary pop lyrics.Get to know her better with these 10 known facts about the rising star.
1. She won Amateur Night at the Apollo Theater when she was 13
Nikki grew up listening to all kinds of music thanks to her father who introduced her to Motown at an early age. She learned how to sing partially from listening and copying the soul singers and became obsessed with Etta James and The Supremes. At 13, she sang Alicia Keys' Fallin' at the Apollo Theater and was invited back as their "Star of Tomorrow"
2. She is the voice behind Mickey and Minnie's 90th Theme Song
When Nikki isn't performing or working on her own music, she writes and collaborates with other artists, as well as for film and TV thanks to her relationship with production house DJDTP. This year she co-wrote and recorded the international theme song for the Disney Anniversary!
3. She co-wrote JoJo Siwa's D.R.E.A.M.
Nikki met JoJo in LA where they wrote and recorded her single, "D.R.E.A.M." which has amassed over 52 million YouTube views. JoJo later revealed it would be the name of her current tour, as well as merchandise for her brand.
4. She doesn't eat meat
Nikki is a HUGE animal lover. She is a firm believer in the benefits of following a plant based diet physically, emotionally and globally. Peace and love <3
5. She has two rescue dogs with their own Instagram accounts
@sullyfromthepound and @carlbeingcute are Nikki's fur babies. She rescued them from NSAL and Rescue Dogs Rock, respectively. She can often be found talking to them like "hoomans" on her insta-stories.
6. She is an only child
Nikki grew up as an only child but was always surrounded by friends who her parents treated like family. Because of this she believes that friends are the family you choose. She recently released a remix to her single, "Fantasy Boy" that was produced by BElllA and Mikey Pop. She met Mikey Pop when she was 7-years-old and today are still making projects together <3
7. She lived in Los Angeles for a year
While trying to find her "sound" she moved out to LA and worked with some awesome producers and writers but realized the West Coast just wasn't the right fit for her. As Carrie Bradshaw would say, "I Miss New York. Take Me Home."
8. She graduated Summa Cum Laude from NYU
She attended Boston University for two years before deciding to transfer to NYU and start a rock band. Her parents told her they would support her music dreams if she graduated with a 3.9 GPA or above. So, she majored in Communications because she loved writing and graduated in the top 10% of her class at Steinhardt.
9. Her collaboration with DJ Paige that has garnered her 2+ million streams on Spotify was actually her father's idea
Being an only child Nikki is super close with her parents. Her dad wanted her to cover a few songs but she kept procrastinating lol. After a year she decided to give in and record her fave- Tiffany's 80s hit, "I Think We're Alone Now" under the title "Beating Hearts." It's her most streamed song to date thanks to Paige and the Armada music fam! Cool Dad status for sure :)
10. She made it to Hollywood Week on the reboot of "American Idol"
She auditioned for "American Idol" and made it to Hollywood Week. Lionel Richie asked her to "bless" the judges with another song after she sang "And I Am Telling You…" Katy Perry compared her to a new age Barbra Streisand. Having grown up doing musical theater, she was more than happy with the comparison.