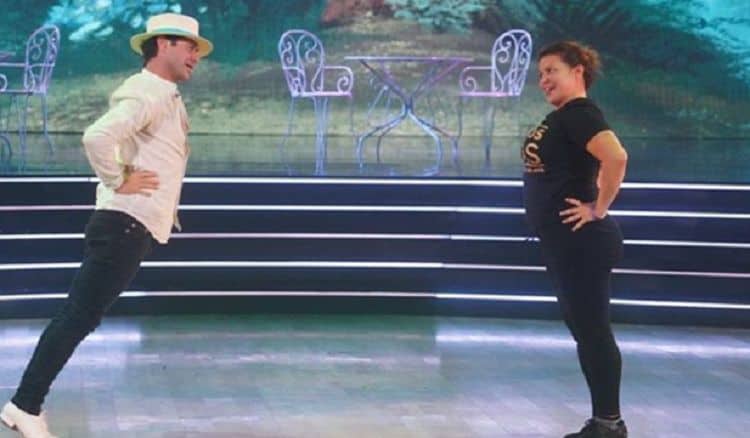 You know his dance moves better than you know anything else about him, but we have a feeling that Sasha Farber likes it that way. He's the man from the Dancing show you watch on occasion, and he's exceptionally talented. This "Dancing with the Stars," pro is handsome, talented, and someone so many people want to get to know a little better. We thought we might look into his life and his career and see who he is and how he got here and all of that fun stuff. He's a fun guy, and he's someone worth knowing.
1. He's in His 30s
He was born on May 9, 1984. He celebrated his 36th birthday in 2020, but we imagine he didn't do much in the way of having a good time out or traveling. The world was only about 7 weeks into the pandemic shutdown at that point, and everything was still closed, at small capacity, and not taking reservations.
2. He's Russian
He was born in Russia. Moscow, to be precise. However, he only lived there for about two years of his life. So, he is only Russian by way of his heritage more than his life and how he grew up. He did not grow up in the midst of the Russian culture, so does that count?
3. He Grew Up in Australia
When he was two, his family moved from Russia to Australia, which are two completely different places to grow up. His family religion is Jewish, but we don't know if they took their religion with them to Australia or if they stopped practicing as they moved. We aren't sure, but we'd love to know if he is still a practicing Jewish man.
4. He's Been Dancing a Long Time
Though he has not been dancing as long as many others who are also champion dancers, he's been dancing a long time. He didn't start until he was 13, but that officially means he's been dancing for approximately twenty years. That's a long time to do something when you are only 36.
5. He's Married
If there is one thing that we've noticed about the DWTS show, it's that many people on this show find love and romance. It worked for so many of the famous dancers who are working here day and night, and we love that. He's one of them. He met and married Emma Slater, a pro dancer and choreographer from the show in 2018.
6. He Dated His Wife for Years Before Marriage
Sasha Farber and his wife did not have an easy road. They met and began dating back in 2011. They were together only until 2014 when they made the decision to go their separate ways. However, they made the announcement at the end of 2015 that they'd decided to get back together. They got engaged in 2016 and married in 2018.
7. He Proposed on National Television
He must have been very certain she would say yes to him when he made this decision. He did it in October of 2016 when the show was on the air – live – and in front of the world. He asked her to marry him after they danced together for the crowd, and she (thankfully) said yes.
8. He's Never Won
He's in his 8th season on the hit reality show, but he has never won. He's never been top two, either. However, he has come in 3rd place two times on the show. He came in third place during the 26th season with partner Tanya Harding, and he came in 3rd place again during the 28th season with partner Ally Brooke. His partnership with Mary Lou Retton was the shortest as they were 9th place in season 27. His very first partner was Snooki from "Jersey Shore," and they had his second-shortest time on the show in season 17 when they were 8th place.
9. He's A Private Guy
That might sound strange from someone who asked a woman to marry him on national television – live national television – but he is a private guy. He shares a little of his life with his fans, but not so much that we always know what he's eating and doing and where he is going or what kind of toothpaste he uses. We like that about people.
10. He's Currently Not Living With His Wife
It turns out that with all the quarantine rules in the world right now, no married pros can live together and cross-contaminate the people they are dancing with. This means that he and his wife cannot be in the same home together while they film. Until one of them is eliminated, his wife had to move out of their home and live by herself. Honestly, we have to say that we think that's the most ridiculous thing we've ever heard. If people want to live together and their partners are okay with it, why not? This is beyond.
Tell us what's wrong with this post? How could we improve it? :)
Let us improve this post!