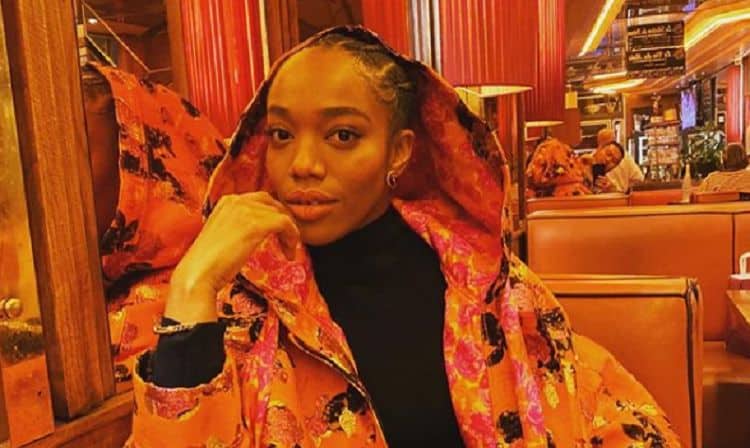 As the years continue to roll on one thing that everyone is going to have to keep getting used to are new faces and names in show business, and this of course means new faces and names in favorite franchises where the old school actors used to rule. Naomi Ackie is one of those new faces that we'll be seeing in the times to come since she's been making a great deal of headway when it comes to her career and her reputation as a star. She's been around for a while now and has been doing what she can to make sure that others see her as the kind of celebrity she wants to be, but given that she'll be seen as part of one of the most popular franchises in the world eventually it's bound to be seen that her stock will continue to rise if she hold onto that fame and finds a way to keep it rolling along.
Here are a few things about Naomi you might not have known.
10. She has a part in the upcoming Star Wars movie.
Yolanda Machado of Shondaland has no trouble playing up the fact that Naomi will be playing the part of Jannah, a new character to the franchise that already has die hard fans scrambling around to see how much information there might be on her. How important the character will be is hard to tell since Naomi isn't allowed to say too much, but it does sound as though she'll be putting herself firmly into the movie.
9. So far her resume is kind of short but she's been making it known that she's there.
Naomi has been seen in TV and in movies at this point and there are plenty of people that likely know who she is and what she's done, but so far her list of movies and show appearances is still fairly short and might not be seen as giving her the kind of experience she needs to be widely considered.
8. She's been nominated for a couple of awards already.
She's won as well, but the act of even being nominated when you're still this young and still not entirely known is pretty impressive since it means that you're not just a student of the industry but someone that has learned how to make it work for themselves in a big way.
7. At this time she's in her 20s.
Naomi is in the perfect position to really launch her career forward and accomplish even more than she already has, and all it's likely to take is grabbing onto the idea that people are willing to recruit her for bigger and better projects. It's bound to be seen that she'll need to take caution with whatever she wants to do to make sure it's the right fit, but so far she's on her way.
6. Her presence on social media is currently still growing.
She does have thousands of followers at this point but you can imagine that this number is going to go up and up when Rise of Skywalker hits since just being a part of the movie is likely to do wonders for a few careers and solidify some people as being worthy to bring back if another trilogy does finally get created.
5. She was relatively unknown up until just lately.
This is pretty fair to say since honestly she has done a few things already but without doing something monumental that an entire fan base can see it's likely that she might have needed to do a little more to reach her current level of intrigue. That being said though she's not unknown any longer.
4. Her net worth is rather impressive at this time.
It's not so great that one could possibly compare it with some of the top celebrities in show business, but it's definitely a great start since it will bolster her and likely rise in a big way once her appearance on a few big movies is noted.
3. She is dating someone but so far she's kept the relationship on the down low.
This seems to be one of the biggest and most prevailing questions that celebrities are asked when they find someone to spend their time with, and in a big way it seems like no one else's business unless the celebrity wills it to be so. But give credit to her, she's doing what she can to keep it from making headlines.
2. So far she keeps her private life pretty much to herself.
This is likely a lot harder than it sounds since a lot of people want to know what celebrities are up to and will pay strict attention to their social media and everything they can get. But so far she seems to have kept her personal life to herself.
1. There's not a lot of information on her family at this point.
There are times when it would seem that this is almost by design just to keep a person's family from having to deal with the same pressures a celebrity feels.
Star Wars is almost here, hopefully her part is something that will endure and not be another flash in the pan.